Patratu Lake resort: Well begun, but half done
Visitor count up at scenic Patratu, but guesthouse & kitchen to be ready only after Chhath Puja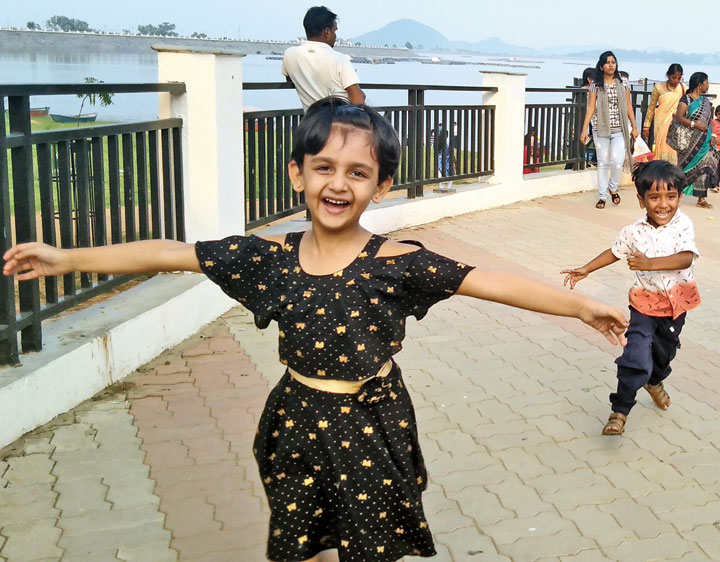 ---
|
RANCHI
|
Published 16.10.19, 08:11 PM
---
The Patratu Lake resort, which CM Raghubar Das inaugurated on October 2 with much fanfare, is not yet ready even though the renovated tourist site, an hour's drive from the capital, nowadays gets over 2,000 visitors a day.
A tourist official admitted that there was disappointment in store for those who wanted to stay the night. "The new guesthouse, with 10 rooms and a dormitory for a dozen people at a time, will be ready in another 20 days," he said.
Situated in Ramgarh district, Patratu Lake resort is around 56km from Ranchi. The state tourism department recently spent around Rs 68 crore to develop infrastructure here in its first phase of beautification.
Attractions include a children's park, a Chhath ghat and a 3.5km promenade from where people can enjoy a stunning view of sunrise and sunset. The lake area has murals made by 52 artists from across the country as well as a number of statues.
But the guesthouse named Sarovar Vihar, touted as the main attraction for tourists who want to stay the night, is proving to be an irritating wait for visitors who had assumed that the inauguration by the CM meant bookings could start immediately.
Jamshedpur resident Nitin Tiwary said he was under impression that the guesthouse was functional.
"I visited the Jharkhand Tourism Development Corporation Limited website to book rooms at the guesthouse. I saw no information. That's when I made inquiries and learnt the guesthouse is not ready. I tweeted my disappointment saying no information was available on the website," he said.
Sarvesh Kumar, a senior defence official, was similarly disappointed. "I was in Ranchi on a personal visit and I planned to stay at the resort with my family. When I inquired I was told that service was yet to start. However, I visited Patratu Lake which looks beautiful," he said.
Director of tourism department Sanjeev Kumar Besra, who is also the managing director of JTDCL, hoped the guesthouse would start after Chhath. "Some kitchen work needs to be completed. I am hopeful that the guesthouse will start after Chhath. Once tourists start arriving, we will arrange their food inside the lake area. We have number of plans on how to make Patratu Lake an attractive tourist hub," Besra said.
A JTDCL source said the guesthouse tariff — for rooms and dormitory beds — was under discussion. By next year more infrastructure would be added at the lake., he added. "There is an island in the middle of the lake where a G+3 building with 20 rooms is being planned as an extension of the guest house where additional facilities such as a swimming pool will be provided. We're hoping the building gets ready by August next year."
Currently, the department is charging Rs 20 per visitor as entry fee. The lake area is open from 8am to 5.30pm.
Boatman Yogendra Mahto, among the 50 others like him at the lake, said visitors had increased after October 2.
"In the past, we used to earn some Rs 600 a day but now our earnings have really gone up," he chuckled.