Covid: Paid isolation facilities in Dhanbad open today
STATE DIGEST: Asymptomatic Covid patients or those with mild symptoms can put up at Wedlock Greens and King's Resort; father-daughter duo killed in road crash; cyber fraud in Hazaribagh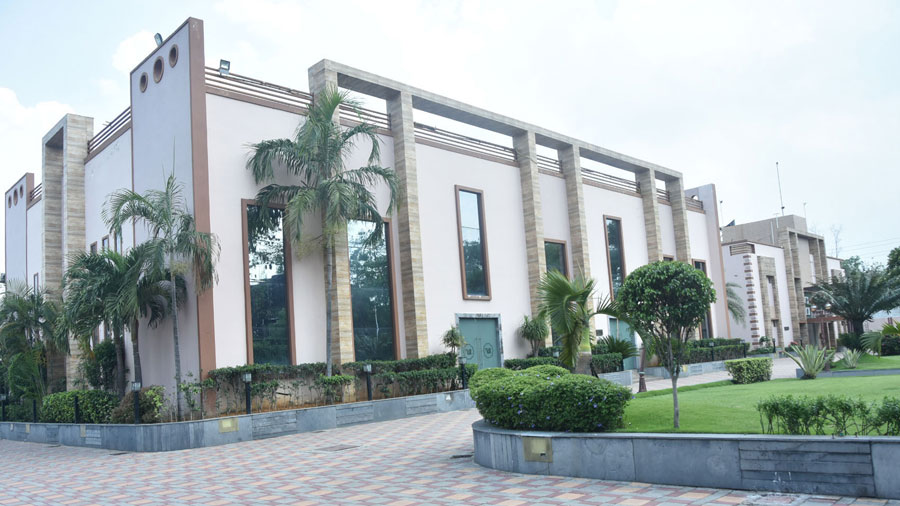 ---
---
Covid-19 patients who are asymptomatic or have mild symptoms and can afford paid isolation under the supervision of trained medical staff will be offered the facility from Wednesday at two Govidpur hotels in Dhanbad: Wedlock Greens Hotel and Resorts and King's Resort. The district administration has given the go-ahead to the management of the hotels, located outside Dhanbad, to house the facilities.
The hotel staff will be trained on SOPs, including those for serving food, taking care of the unwell and maintenance of hygiene, before patients are admitted, said Dhanbad deputy commissioner Uma Shankar Singh. Nodal officers and magistrates will be deputed to the hotels for 14 days to supervise and coordinate between facility and hospital authorities and ensure quick referral of patients to other healthcare facilities in case of emergency. The hospitals will have to provide paramedical staff to the hotels.
Vivek Poddar, director of Wedlock Greens, said the hotel has 50 rooms available and the daily charge for paid isolation will be Rs 4,000 plus taxes. The daily isolation charge at King's Resort, on the other hand, is Rs 3,900 plus taxes.
Wedlock Greens was the first hotel in the district to launch paid quarantine at the initiative of the district administration on April 14.
Man, daughter die in road accident while going to collect her pass certificate in Palamau
A 67-year-old man and his daughter were killed in a road accident near Dhawa mines under Ramgarh police station in Palamau district on Tuesday. They were on their way to collect the 17-year-old's matriculation certificate from her school in Shahpur.
Arjun and Indu Bala Tirkey died on the spot.
The officer in charge of the Ramgarh police station, Dhuma Kisko, said the father and daughter were on a bike which collided head on with a speeding tractor.
A crowd gathered at the scene of the accident and began protesting.
A case has been registered against the tractor driver. The vehicle has been seized.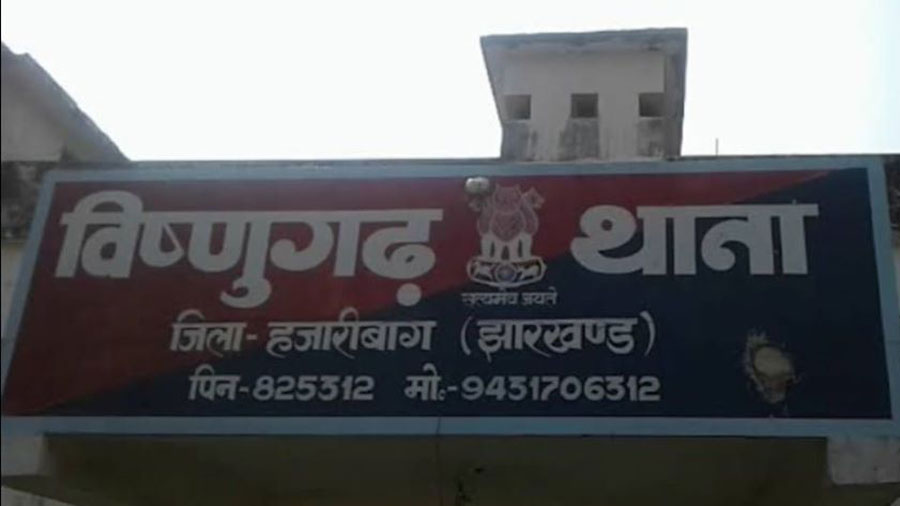 Bank fraud in Hazaribagh
Two Hazaribagh youths were caught by police for withdrawing around Rs 56,000 from the account of a woman who is the mother of one of the duo's friends.
Leelawati Devi decided to forgive the youths who had got her bank details apparently to activate her Paytm account after they returned the amount and promised never to repeat their act.
The duo had ostensibly found the idea for the fraud online.
Leelawati, a resident of Baray village in the Vishnugarh police station area, noticed that Rs 56,080 had been debited from her account when she received a text message informing her of the withdrawal.
She made a complaint to the police after which the cyber cell was informed. Its investigation led to the youths being caught following which she confirmed that they were her son's close friends.
The police said such incidents were on the rise in the district.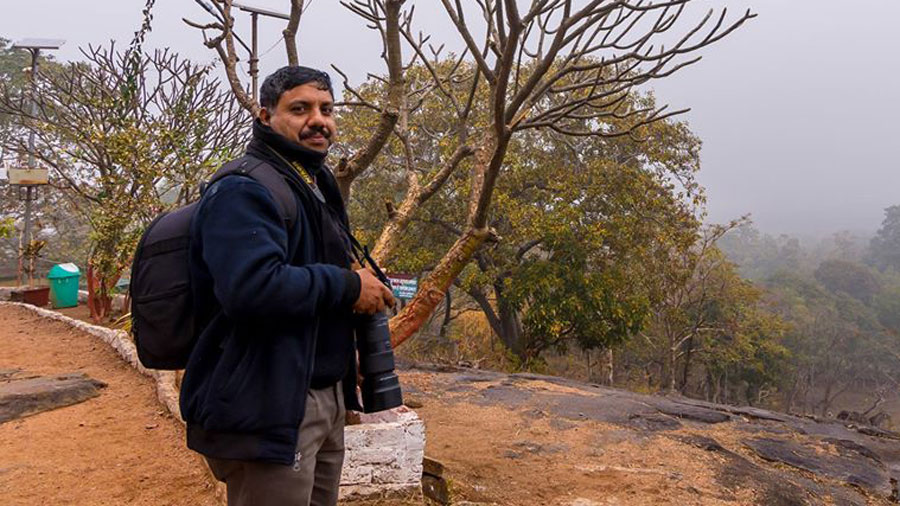 Hazaribagh photography contest
Bird's Buddy, a group of avian enthusiasts, will organise its annual photography competition in Hazaribagh on August 19, the World Photography Day.
There will be three categories for contestants. The first category, for age group 14-15 years, have to take photographs of sunrise and sunset with other objects like trees, birds and hills. The second category is for the age group 16-18 years and the theme for this group is product photography. The third category is open to all age groups and the theme is natural photography. Organiser Shib Shankar Goswami, a teacher at St. Xavier's School, Hazaribagh, and a bird researcher, said the entries can be sent to birdsbuddy84@gmail.com by August 13.
The photographs have be the original work of the participant and taken in 2020. "Our aim is to bring people closer to nature through such activities," Goswami said.
Girl jumps into river, rescued by youths
A 14-year-old girl from Munda basti near Dhanbad's Bhowra railway station jumped into the Damodar river in Birsa police station area on Tuesday morning after an argument with her family. She was rescued by three youths. The girl was taken to the community health centre at Chasnala by a police team. She was referred to Patliputra Medical College for treatment.
Dialysis centre inaugurated at Dhanbad sadar hospital
A two-bed dialysis centre for asymptomatic Covid-19 patients or those with mild symptoms was on Tuesday inaugurated at the Dhanbad sadar hospital. Deputy commissioner Uma Shankar Singh said the facility would be used for asymptomatic patients or those with mild symptoms admitted at different dedicated Covid-19 health centres. He added that separate arrangements for drainage, water supply and soak pit had been made at the centre.
16 tonnes of illegal coal seized
Dhanbad police as part of its drive against coal smuggling on Tuesday conducted a raid and seized around 16 tonne from an illegally operated coal depot. The police, however, could not arrest the operators of the depot.
Covid unites family
A 45-year-old man, Gajadhar Sonar, who left his home at Tilaiya in Koderma after a dispute with his family about 20 years ago was united on Tueday with the family after being infected by the coronaviurs.
Gajadhar was living in Lilori Pathra area of Jharia for the past 20 years with a fake name while working as a daily wage earner. He developed Covid-19 symptoms recently after which neighbours informed the police. Though he tried to hide his identity from the police, he later buckled under pressure and revealed his real identity, after which his family members in Tilaiya were informed. His wife Anita Devi and son arrived at Jharia on Tuesday.
Dhanbad industry body appeal
The president of the Federation of Dhanbad Zila Chamber of Commerce and Industry (FDZCCI), Chetan Goenka, on Tuesday appealed to members of the industry body to keep shops open only from 11am to 7pm to check the spread of Covid-19.
The FDZCCI about a fortnight ago had fixed the shop timings from 9am to 5pm but later modified it. There were complaints of shops remaining open even after 7pm, which prompted Goenka to make the appeal on Tuesday.