Now, own your land in a jiffy
National portal for paperless, people-friendly registration debuts in Jharkhand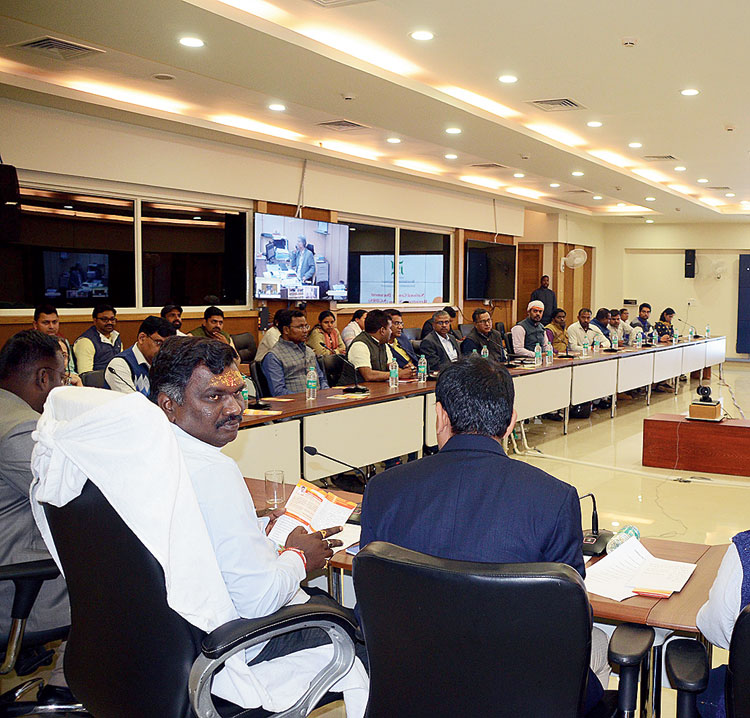 ---
|
Ranchi
|
Published 01.03.19, 07:44 PM
---
In a giant stride towards hassle-free ownership, state land reforms minister Amar Kumar Bauri on Friday rolled out the National Generic Document Registration System (NGDRS), a fully automated process that enables the buyer of a property to get it registered in his or her name without repeated visits to the registration office.
In a nutshell, all land/property registration related work that earlier took at least four hours can now be done in five minutes online.
Jharkhand is among the few states in the country where the portal has been introduced. The system was piloted in Punjab, Rajasthan and Maharashtra last year, and later launched in Goa, Mizoram and the Andaman and Nicobar Islands.
"Today is a historic day. A system has been introduced to make registration of property easier in a state where land disputes often claim lives. The NGDRS portal will allow citizens to submit documents related to valuation of land/ property and pay registration fee online. I am confident that stakeholders will find the web service useful," Bauri said after launching the system at Project Building.
Sammi Kumar who is associated with the IT wing of the land reforms department echoed the minister to say that the people-friendly and paperless system would make registration of property a breeze.
Earlier, one had to take a token from the sub-registrar's office by 2pm after pre-registration of deed, which was required to have full information about parties involved, land location details and fee structure, among others. The next two hours were merely spent waiting for the data to be scrutinised for errors before final registration.
"In the new system, there is no editing option. Documents will either be accepted online or reverted (if there is an error). This reduces the time taken for registration. An online appointment system will do away with long queues outside the office of the sub-registrar. A text message will mention the specific time slot assigned to every applicant," Kumar said.
Another official associated with the software division of the department, Tanveer Kumar, said the key benefit of the system was speedy registration.
"Transparency in the process, time-bound service during one-time visit to the sub-registrar's office and auto-initiation of mutation are bonuses," he summed up.