More jumbos return home
They slipped into the sanctuary from the Patamda side around 11.30pm and headed to the core area by passing through Bota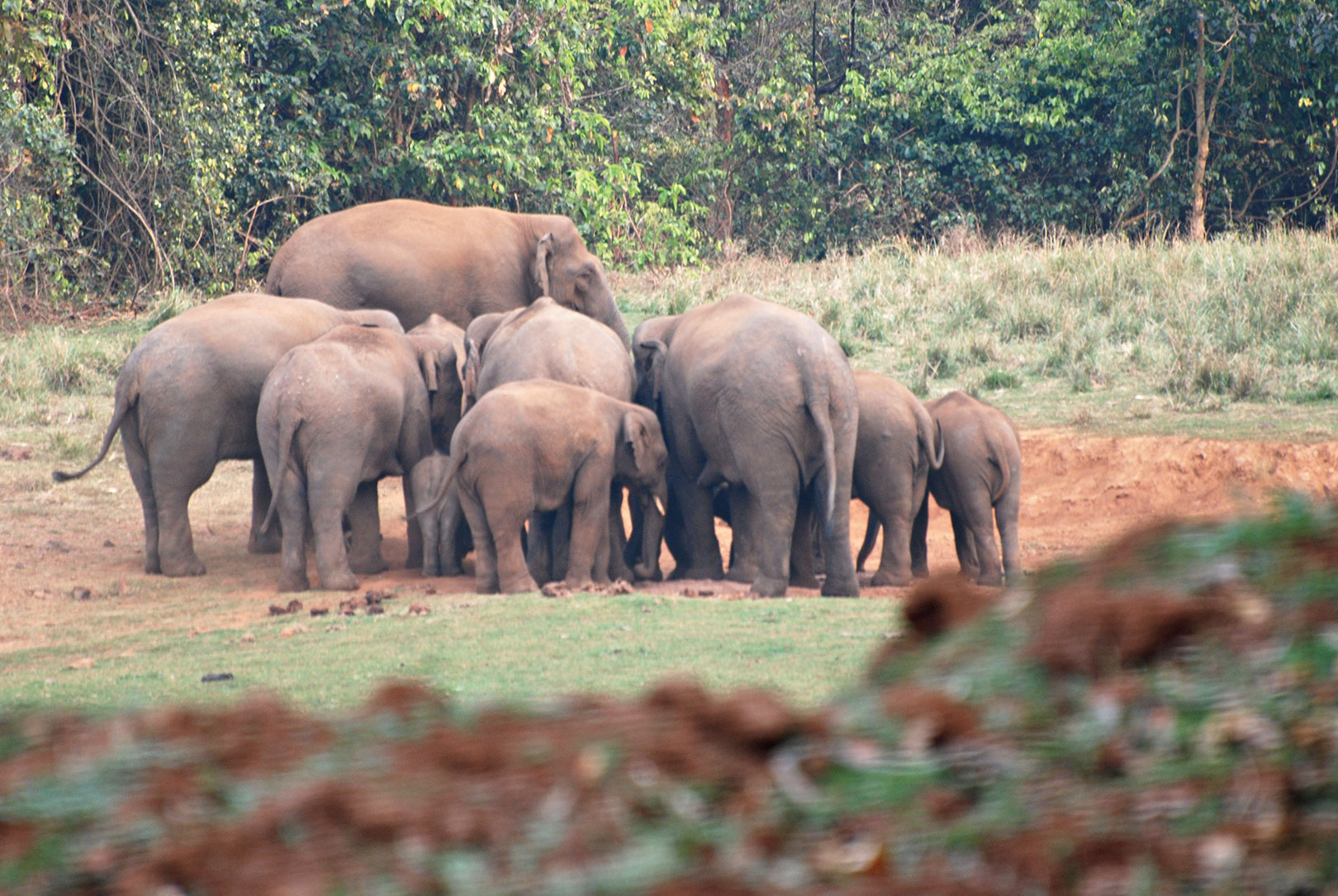 Elephants inside Dalma Wildlife Sanctuary
Telegraph picture
---
Jamshedpur
|
Published 18.05.19, 07:16 PM
|
---
A herd of over a dozen elephants returned to the Dalma Wildlife Sanctuary after their annual sojourn to the jungles of Bankura and West Midnapore in neighbouring Bengal.
The jumbos slipped into the sanctuary from the Patamda side around 11.30pm on Friday and headed to the core area by passing through Bota, the largest jungle in Dalma.
A forester said the pachyderms, which had gone to Bengal in September-October last year, would soon move to nearby Chandil dam to quench their thirst. Most of the elephants, which had arrived earlier, have already anchored themselves near the dam.
The dozen-odd natural dams and 24 check dams inside the sprawling 192sqkm sanctuary, some 30km from here, have become shallow because of the intense summer.
According to foresters, almost all the dozen big water ing holes including Badka Bandh, Bijli Ghati and Chotka Bandh have become shallow because of the scorching heat.
"Elephants need lots of water to drink and bathe. Unfortunately, it's not presently not available in Dalma," a forester said.
He added that even small watering holes were running dry, which was forcing other animals, especially the spotted deer, to venture out of the sanctuary and enter villages and hamlets on the foothills to quench thirst.
"Water is also scarce in the 25-odd water dams even though we have made drains for natural water to flow into them," the forester added.
Currently, there are around 80 elephants inside the sanctuary and foresters are waiting for the return of another 50 from Bengal jungles.
The forester said villagers had been asked to stay alert. "Elephants are moody animals who remain stationed at a particular location having abundance of food and water. Some also have the tendency to move into villages in search of food," he added.
The forester said some elephants spotted near Ghatshila and Dalbhumgarh are expected to return to Dalma soon.