Meet veggie sellers with fancy degrees in Dhanbad
They visit hotels and restaurants in the mornings and housing societies in the evenings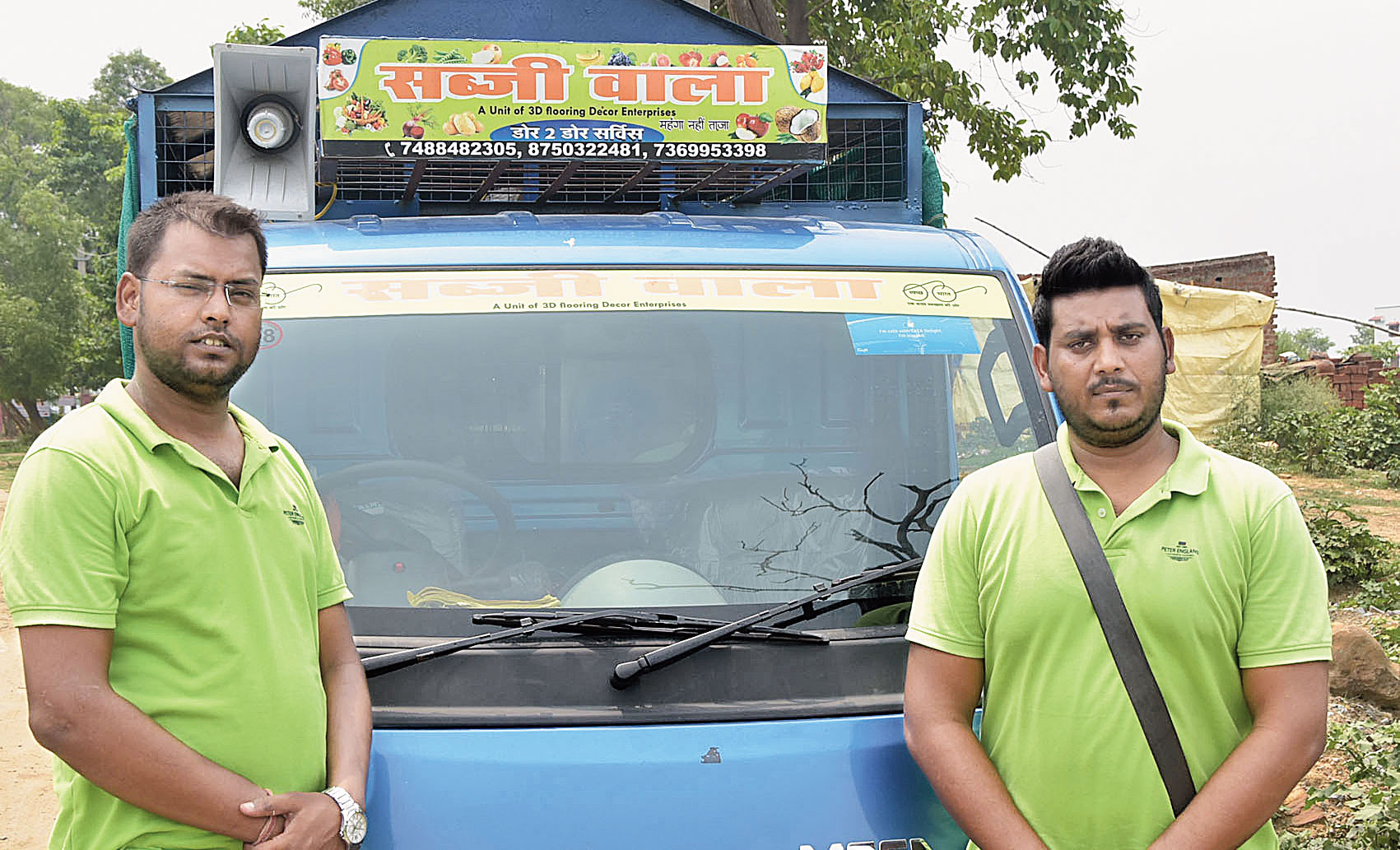 ---
|
Dhanbad
|
Published 30.06.19, 09:57 PM
---
One is an MBA, the other an MCA. Too qualified to be your sabji wala, you'd say.
But that's what friends Ravi Rai, 29, and Sudama Prasad Yadav, 30, have become by launching their startup Sabji Wala last month, which delivers fresh vegetables to apartments and housing societies that are a little far from the market areas of Dhanbad.
One needs to call up 7488482305, 8750322481 or 7369953398, and the Sabji Wala van will land up at the housing society, eatery or hotel with fresh fruits and vegetables based on the orders.
Why did Rai, a marketing MBA from Punjab Technical University, and Yadav, an MCA from Sikkim Manipal University, leave the certainty of the AC cubicle and pay cheque — rather the salary-credit beep on the phone — for the uncertainties of a startup?
Rai said it was the sheer love of following through one's ideas.
"I realised entrepreneurship was a better avenue to execute one's ideas. A startup is hard work but gives the freedom to work."
Both of them have invested their hard-earned money in the startup, including renting a godown and buying a pickup van. Their USP? Fresh produce, variety, timely delivery and polite behaviour.
"We buy fresh vegetables from farmers in Baliapur, Tundi, Topchanchi, Rajaganj, Nirsa as well from the wholesale market," Rai said.
"If you have special requests such as baby corn, mushroom, seasonal berries, you'll get those too," Yadav said.
What have the fledgling entrepreneurs learnt? "Quality of produce, value for money and keeping your word to your customer are vital," Yadav said. "Once your customer trusts you, you can sell a whole range of products."
They visit hotels and restaurants in the mornings and housing societies in the evenings.
In the long run, they want to buy a farm. "We foresee a big demand for chemical-free vegetables," said Yadav.
On the name of their venture, both laughed. "We thought of fancy names," Rai said. "But we stuck with this," Yadav said. "It's simple."