Liquor woes at vehicle bay
Paid parking slots by JNAC being used by some men to booze till late in the night, offending women and families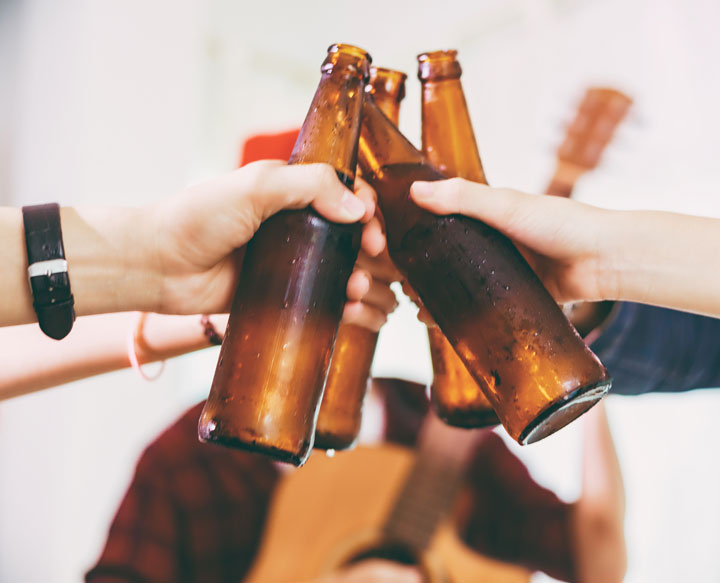 ---
---
Unauthorised snack joints have come up in front of Basant Cinema, Sakchi, where a large part of the space was converted into paid parking slots by civic body Jamshedpur Notified Area Committee (JNAC) a couple of months ago.
Some customers at these unauthorised snack joints also booze till late in the night, offending women and families who use the parking slots.
Businessman Alok Prasad Singh, 43, a resident of Sidhgora, said he found a recent visit to a parking lot with his wife and two children very awkward. "The parking lots are fine, they are new and conveniently located near the busy Sakchi Market, but when we reached there, it was evening, and there was a strong smell of booze all around. My wife and I resolved never to go there again," said Singh.
Singh said groups of men were eating and drinking liquor openly.
"No one has any permission, neither those who run the snack stalls nor those who are drinking there openly," he said. "I feel especially bad for women commuters who need to park their two-wheelers or cars at the slot. They will feel unsafe."
Like Singh, many other vehicle owners are critical of the illegal eateries that have mushroomed near the newly set-up parking area.
A woman driver who did not want to be named said she had heard that groups of men had recently started boozing at the parking slot.
"This is not done, it is vitiating the atmosphere of the place," she said. "These people may feel it is harmless fun, but many other people may simply avoid the parking slot as a risky place henceforth. Why should we be denied of a public amenity for no fault of ours?"
The parking slots were set up along the newly constructed roads near Basant Cinema by wholly-owned Tata Steel subsidiary, utilities company Jusco. Jusco handed them over to the JNAC for running them on contract. About 5,000 vehicles on an average are parked in the slots from morning till late in the night, the figure swelling on Sundays.
Special officer, JNAC, Krishna Kumar admitted that a number of eateries had come up in the premises of the parking lots. "They are unauthorised eateries. We will start an eviction drive soon," he said.