Kids clueless about careers? Not any more
Kolhan varsity to start unique sessions to equip students for job market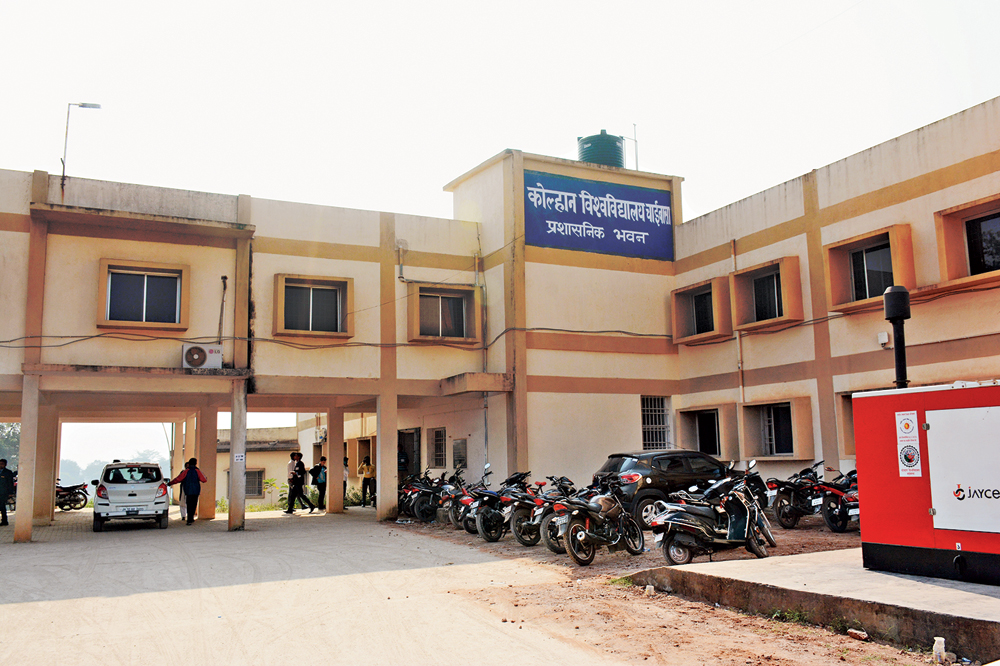 ---
---
Stepping into college life with only a vague idea of a career? From the new academic year starting August, Kolhan University will enrol every student into a unique career counselling programme that lasts till the tenure of his or her course.
Every student will fill a placement form on the course s/he is pursuing, his/her interests and future plans. Based on this, the Kolhan University-affiliated college will group likeminded students in clusters and with the varsity's help arrange career sessions for them throughout their tenure so that aside from their academic course they can polish up on job skills, placement officer of Kolhan University R.K. Karn explained to this paper.
For instance, if students show interest in banking, sessions on preparing for banking exams will be organised for their group.
"Going beyond campus placements, which we have organised in the past, the idea is to make students prepare for careers while they are getting their degrees," Karn said. "Many of our students are from semi-urban and rural areas. They need information and skills to be ready for jobs. We will track and guide our students every step of the way."
He added the varsity decided to implement this extensive programme after observing that "a huge chunk of students lack an aim in life".
"In this belt (twin Singhbhums and Seraikela-Kharsawan), students with the means usually head to the metros for higher studies. Many of those who stay here go to college just to acquire a degree that they hope will land them a job. But in today's world, focus is everything. A career depends on a person's interest and aptitude. So the university has taken the onus through its colleges to enlighten the newcomers on career avenues and how to prepare for them," Karn said.
On the group sessions he said: 'We had proposed this to the state government but did not get approval for funds so we decided to arrange these on our own. The sessions are expected to start from September-October. From counselling to tips from experts in various fields and alumni who have bagged jobs, the sessions will equip students with practical knowledge and skills for the job market."
Purvi K., a final-year student of Jamshedpur Cooperative College here agreed that the job market was difficult and sessions like these organised by the varsity would prove helpful.
"The cream of Jharkhand's students leave the state. Those who stay, study in colleges thinking a degree course will make them eligible for a job. But they're neither ambitious nor aware about the skills needed for jobs and career trends. So what the varsity is planning is great," Purvi said.