Jharkhand youths to join farmers' agitation
Rajya Kisan Sangarsh Samanvay Samity has decided to organise Yuva Kisan March in all block headquarters in the state on March 23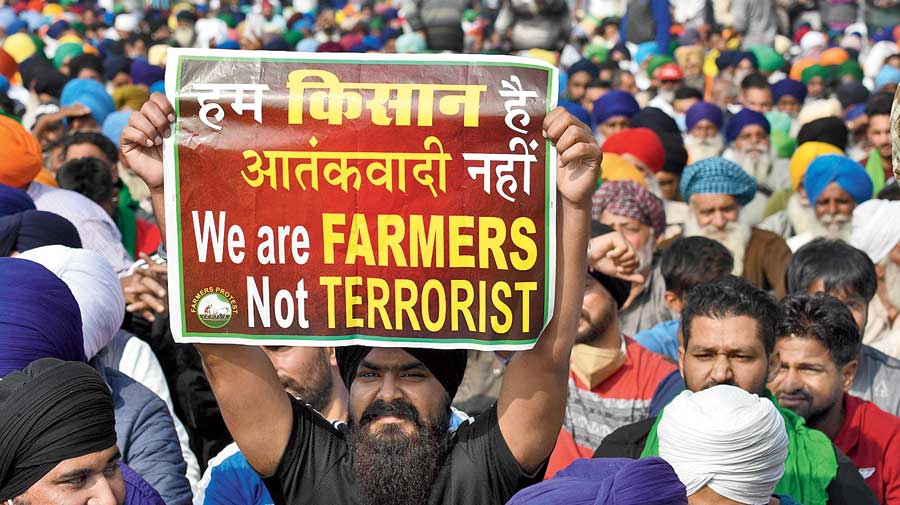 ---
---
In an attempt to involve youths in a massive way with the farmers' agitation in response to the call given by the Samyukta Kisan Morcha, the Jharkhand Rajya Kisan Sangarsh Samanvay Samity has decided to organise Yuva Kisan March in all block headquarters in the state on March 23.
"March 23 is observed as Shahadat Diwas (Martyrdom Day) to mark the death anniversary of freedom fighters Bhagat Singh, Raj Guru and Sukhdev. Following the call given by the Samyukta Kishan Morcha, we have decided to observe the occasion by taking out Yuva Kisan March in all the 260 blocks headquarters in the state aiming to involve youths in huge numbers with the farmers' protest," said Sufal Mahato, state convener of the Samity and a farmer from the Tamar area of Ranchi.
The Samity, which is the umbrella organisation coordinating the farmers agitation' in Jharkhand, has been holding kisan panchayats in different districts and blocks of the state to prepare for the programme on March 23.
"We have held kisan panchayats in almost all the blocks of Jharkhand in the run-up to the March 23 event. We are expecting youths to come in large numbers to join hands with the farmers and like-minded supporters of political parties during the rally and express solidarity with the farmers who have been agitating for 111 days against the draconian new farm laws despite oppressive tactics adopted by the central government," said Mahato.
The farmers are also involving youths as they feel their involvement is crucial for the agitation as they brace for a long stand-off with the government.
"The government is using all tactics to intimidate the farmer leaders agitating near Delhi since November 26. We fear that it would be a long agitation and the active involvement of youths is necessary for any such agitation.
"We have been informing youths about the shortcomings of the three new farm laws and hope that they come in large numbers to take part in the padyatra to show their solidarity with the farmers' agitation in Delhi," added Mahato.
Sources in the Samity said that apart from the farm laws, they would also be raising their voice and protesting against the government's failure to keep in check rising fuel prices which has reached an all-time high in the country.