Getting fried? Rain balm on radar
Data revealed that the heat was severe during this time of the season last year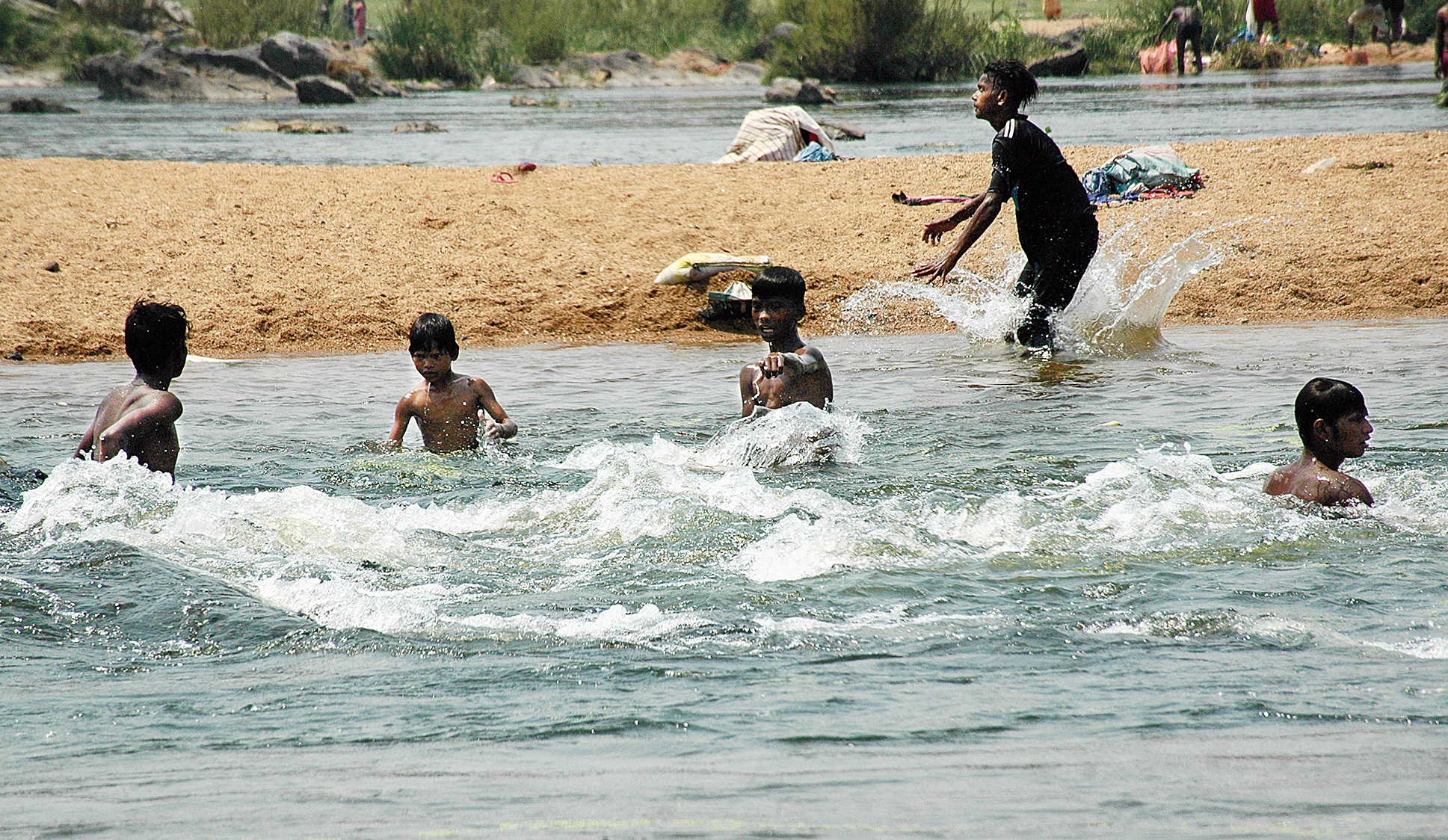 ---
---
The cruel sun has sent the swelter meter spinning across Jharkhand with day readings touching an oppressive 40 degree Celsius and above in southern and north-western Jharkhand.
Some places in southern and northern Jharkhand, including Jamshedpur and Daltonganj, also witnessed loo on Monday.
Loo is hot and dry wind, which usually blows in the plains of Chhotanagpur plateau region during this time of the year.
But the good news is that the Met department has issued a forecast of thunderstorm and rain in the next 48 hours, i.e. by Wednesday morning, in the state.
"The state is in the grip of dry westerly winds, which are pushing up the day temperatures. The rising trend of temperature is likely to continue for the next 24-hours," said S.D. Kotal, the director of Ranchi Meteorological Centre.
Daltonganj was the hottest place in the state in the last 24 hours as it recorded the season's highest maximum temperature of 40.5 degree Celsius, two notches above normal.
On Sunday, steel city had recorded 39.1 degree Celsius. The maximum readings in the neighbouring Chaibasa (West Singhbhum) and Ghatshila (East Singhbhum) also soared to around 39 degrees Celsius.
Ranchi because of altitude advantage recorded around 37 degree Celsius. Data revealed that the heat was severe during this time of the season last year. In 2019, the day reading had touched 42 degree Celsius in several places.