Jharkhand news digest: IIT Kanpur students donate medical equipment
Elsewhere in the state: 2 found dead in Hazaribagh lakes; Funds to develop health facilities in Chatra; NTPC faces flak for felling trees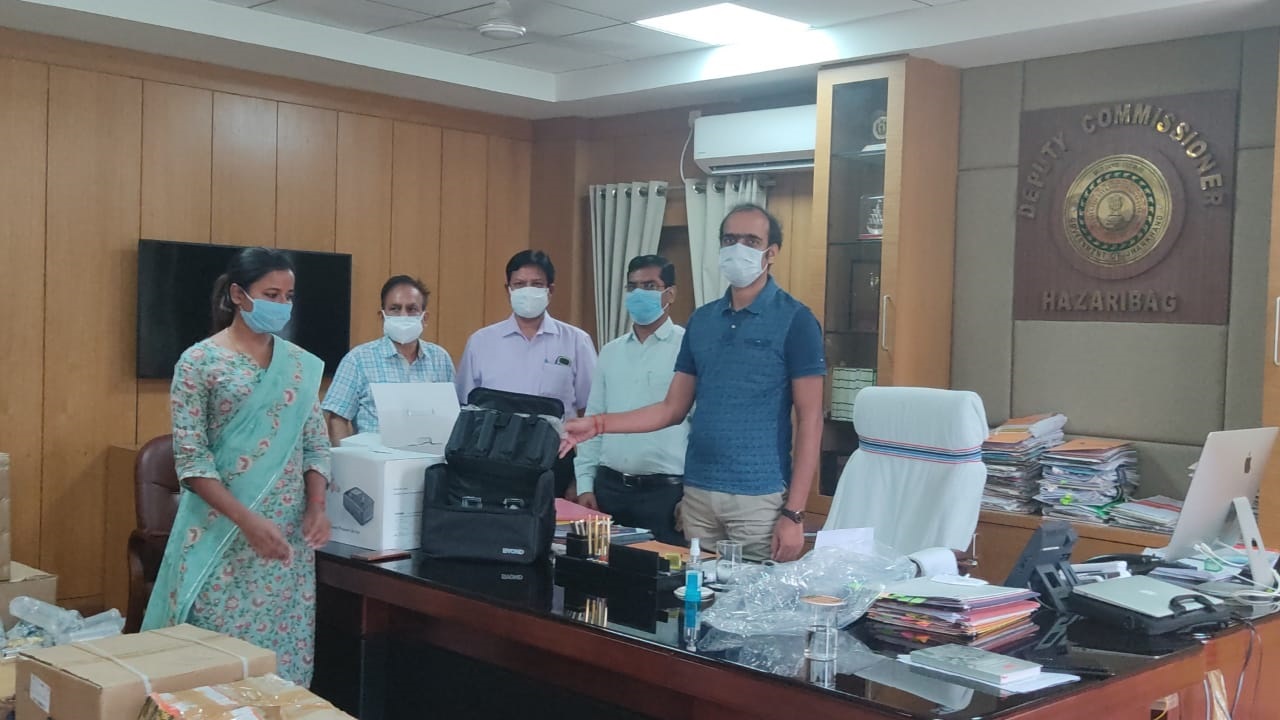 Deputy commissioner Aditya Kumar Anand takes medical equipments from former students of IIT Kanpur in Hazaribagh on Tuesday.
Picture by Vishvendu Jaipuriar
---
Published 02.06.21, 08:17 PM
|
---
Hazaribagh: Former students of IIT Kanpur on Wednesday donated medical equipments, masks and PPE kits to the district administration. Deputy commissioner Aditya Kumar Anand received the equipments in the presence of Barkagaon MLA Amba Prasad.
The equipments included five BiPAP machines, three oxygen concentrators, one ECG machine, one multi para monitor, nineteen oxygen flow meter, twenty six oxygen masks, four nebulizers and 200 N-95 masks.
Prasad said the equipments will enhance the facilities for people in the area.
Anand lauded the effort of Prasad and the former students. 
(Vishvendu Jaipuriar)
2 found dead in Hazaribagh lakes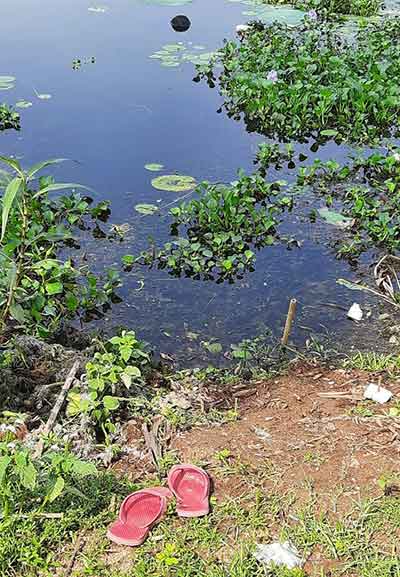 Hazaribagh: Two dead bodies were found in two popular reservoirs on Wednesday, sparking fear among residents.
The first body was found from Hazaribagh lake and second from Chhath Talab.
In thefirst case, morning walkers spotted the dead body in Bada Jheel and informed Lohsigna police. The body was fished out by local fishermen.
Police officials said they had confirmed the identity as 25-year-old Nikhil Kumar, a
resident of Kasturikhap village. His father Sushil Kumar Singh is an employee of Hazaribagh civil court. Family members said Nikhil was working in a private company in Delhi and had returned during the lockdown. They said he left his house on Tuesday to go back to Delhi.
In the second case, the body was found from Chhath talab situated close to Indrapuri Chowk along Main road.
The body was fished out and identified as Mohammad Ramzan, (32), a fruit seller and resident of Kazi mohalla. His relatives suspect foul play in his death.
Police have started investigations in both the cases but are waiting for post mortem reports to arrive at any conclusions.
(Vishvendu Jaipuriar)
Funds to develop health facilities in Chatra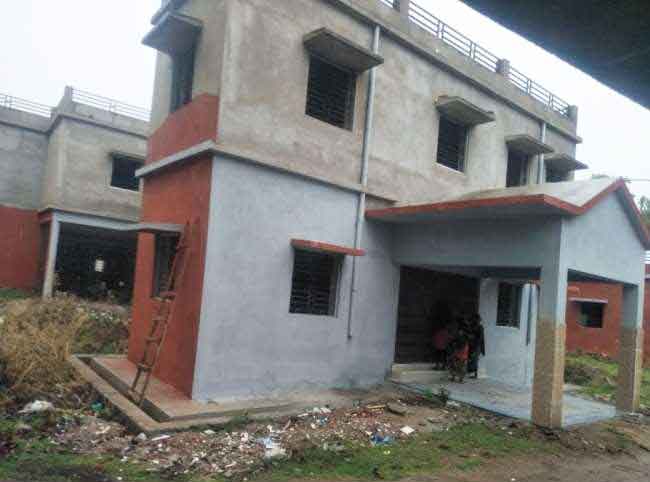 Hazaribagh : Deputy commissioner Divyanshu Jha has received Rs.2.27crore to develop state-of-the-art facilities in Huntergunj block's health centre.
Jha expressed happiness over this development and said with the co-operation of all, they can defeat Covid in the district.
Sources said Jha has sent a proposal to the Rural Electrification Corporation for developing the centre. In his proposal, Jha said the centre required oxygen plant, oxygen supported beds, oxygen pipelines, ICU, mobile van for blood donation and an ambulance so as to upgrade the existing health facilities in Huntergunj. For this purpose, Jha demanded Rs.6crore.
REC is a public infrastructure finance company in India's power sector. The company finances and promotes rural electrification projects across India.
The REC has agreed to get the work done from its CSR fund.
Sources said REC foundation has released Rs.2.27crore paving the way for best health facilities in a backward block like Huntergunj.
(Vishvendu Jaipuriar)
NTPC faces flak for felling trees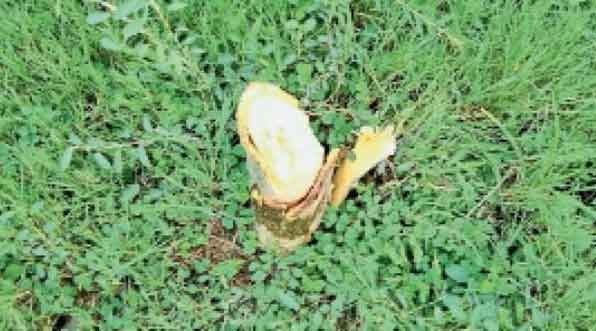 Hazaribagh: Residents of the industrial town Tandwa have charged NTPC of allegedly cutting trees in residential areas without following forest department regulations.
NTPC is constructing an ambitious 1980 MW super thermal power plant in Tandwa. The company had planted saplings in the residential areas in 2018 under the leadership of its then executive director R.K Singh.
"Even an NOC was not obtained and around 50 to 60 trees were axed few days ago," said the protesting locals.
Head of environmental monitoring group in Tandwa, R.B Mandal said they were not informed before cutting of the trees.
Environmentalist Arvind Singh said permission is must to cut a tree and to plant more than the number razed. "I have demanded a probe by forest officials followed by action on the culprits," he added.
Public relations officer of NTPC, Gulshan Toppo told The Telegraph Online that charges related to axing of trees is false.
"Preparations for Cyclone Yass included cleaning and cutting unwanted bushes and shrubs in residential areas," he said.
"NTPC is committed to develop green belt by planting more saplings to increase the greenery of this area," he added.
(Vishvendu Jaipuriar)
Trio held in ancient temple robbery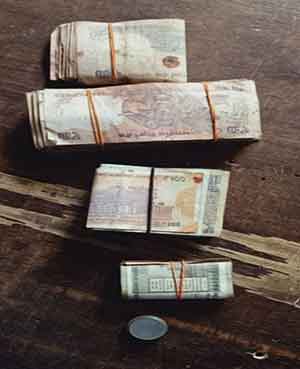 Hazaribagh: Katkamdag police confirmed solving the theft case at a 500-year-old Narsingha Sthan temple in Khapariawan village by arresting three minors.
Thieves had barged into the temple cutting the locks of the sanctum sanctorum on May 30 and fleeing with Rs 50,000 from the donation box.
Officer-in-charge Vipin Kumar Yadav said they recovered Rs.8469 from the trio's possession.
The minors admitted spending Rs.5000 on alchol and other commodities. Yadav said they were investigating as to how much amount they got from the donation box. He said they were sent to a correctional centre.
(Vishvendu Jaipuriar)
Raid at state food godowns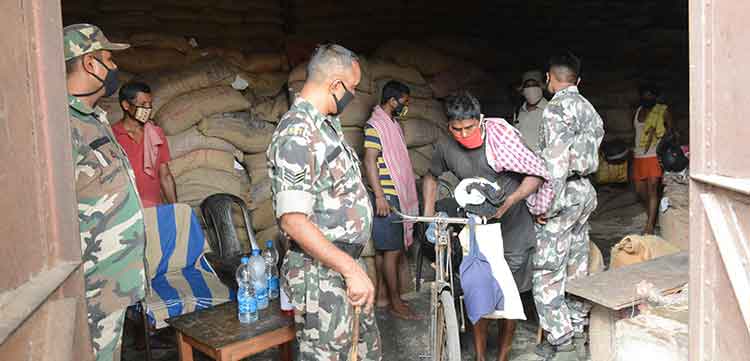 Jamshedpur: Two teams constituted by the East Singhbhum district administration on Wednesday carried out simultaneous raids in foodgrain godowns of Food Corporation of India and State Food Corporation at Burmamines and Sakchi over complaints of misappropriation of stock.
Sources in the district food and civil supplies department said that there have been several complaints which claimed that the stock of foodgrains in FCI and SFC godowns were less than that on the records.
"The raid was carried out following an order from the deputy commissioner Suraj Kumar over complaints of alleged irregularities. We have sealed the FCI and SFC godowns at Burmamines, Sakchi and Karandih for verification of stocks, " said the additional deputy commissioner after completion of simultaneous raids.
The raid at the FCI's main godown at Burmamines was led by additional deputy commissioner NK Lal while city SP Subhas Chandra Jat headed the raid conducted at the SFC godown at Sakchi.
"We are verifying the foodgrains stock in the godowns and hence they have been sealed while the inspection is on," said an official taking part in the raid at Sakchi adding that no FIR has been registered in this regard so far adding that a case would be lodged if the complaints are found true.
(Pinaki Majumdar)
Action against 2 private hospitals for discrepancies in Remdesivir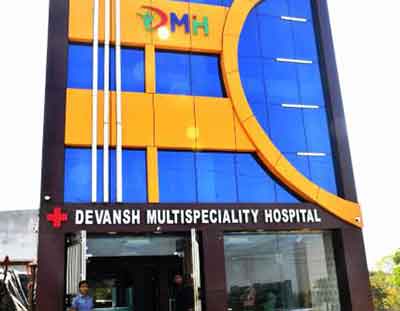 District administration has initiated action against two private hospitals, Devansh Hospital and City Care Hospital, for the discrepancies in the allotted life-saving drug Remdesivir to them by the government.
The state government has asked the district administration to take legal action against the two hospitals.
Drug Inspector Vikas Kumar said he is waiting for some more instructions from his headquarter following which cases will be lodged under various section of Drugs and Cosmetics Act 1940. Deputy Commissioner, Rajesh Singh has ordered Civil Surgeon Dr A.K. Pathak to take necessary legal action against the two hospitals.
Civil surgeon said that a few weeks ago allotment of Remdesivir's was done to private hospitals for treatment of corona patients. However, the state government later ordered drug inspectors of each district to check whether the private hospitals have genuinely utilised it or not. Here drug Inspector after examining it found discrepancies in Devansh Hospital situated at ITI Moad, Chas and City Care Hospital at Checkpost, Chas. The report was sent to state headquarter which now directed to take action against the two institutions.
Drug inspector said that the record of Remdesivir in these hospitals was found much less than the number of allotments. City Care had an allotment of 90 remdesivir, but he showed the purchase order of 32 only.
"We are investigating what happened to the remaining Remdesivir and will take appropriate legal action," he said. However the concerned official in the two private hospitals said that they have genuinely administered remdesivir to the patients.