Jharkhand news digest: Homicide charges against Palamau doctor for road accident
Elsewhere in the state: Chatra police engage in gunbattle with TSPC rebels; Tree hurdle for commuters; Dead naked body inside car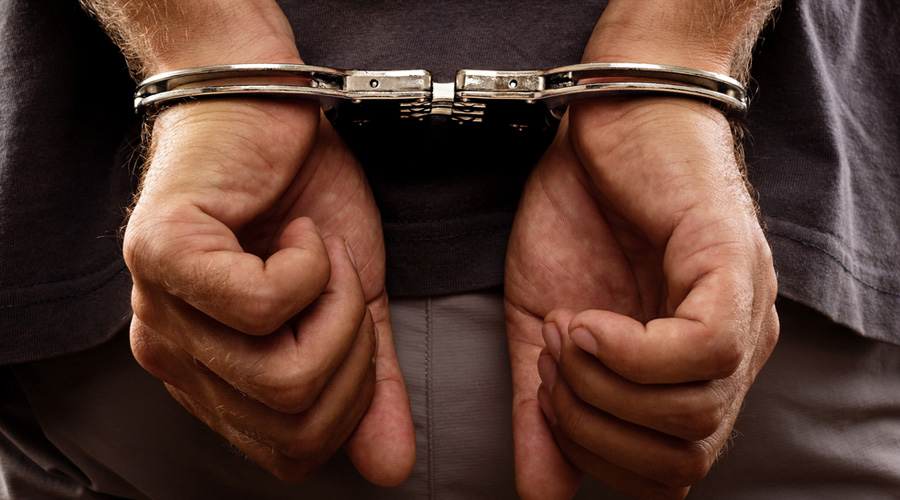 Representational image
Shutterstock
---
Published 16.04.21, 05:30 PM
|
---
Daltonganj: Palamau police have registered a criminal case of culpable homicide not amounting to murder against a renowned doctor for the death of a Jharkhand Armed Police force jawan and his wife.
Gaurav Agrawal was allegedly driving in an inebriated state when his car hit the bike of the jawan. His wife was riding pillion.
Assistant superintendent of police, Vijay Shankar, said police have lodged the case under section 304 of the IPC, a non-bailable offence.
On Thursday evening, the JAP 5 battalion jawan Gopal Singh, 45, and his wife Poonam Devi, 43, were travelling to Kechki under Barwadih police station in Latehar district when the doctor's vehicle from the opposite direction hit the bike resulting in the death of the jawan on the spot while his critically injured wife succumbed to her injuries after some hours. 
Sources said the accident occurred near the Chiyanki air strip on the National Highway 75.
Vijay Shankar said the doctor, Gaurav Agrawal, tried to make his driver confess to the crime. However, police managed to unearth the truth and booked the doctor for the accident.
Agarwal has been missing since the time of the accident.
(Our correspondent)
28 recover from Covid in Koderma Hazaribagh: Around 28 people were discharged from a Covid ward in Koderma district on Friday.
Subdivisional officer Manish Kumar and civil surgeon A.B. Prasad handed roses to each one of them.
Kumar chaired a meeting with bank officials asking them not to entertain people and encourage them for cashless transactions.
He asked officials to conduct a Covid test of every bank employee and administer vaccine shots. 
(Vishvendu Jaipuriar)
Fake Patanjali products seized Hazaribagh: Barhi police seized duplicate Patanjali Ayured products from a house in Barsot area 46kms away from Hazaribagh district headquarter.
A representative of the Baba Ramdev owned company, Abhishek Pathak, had received complaints from wholesalers about fake products flooding the local market.
Police seized duplicates of many other companies other than Patanjali from the abandoned house. No arrests have been made in the case.
(Vishvendu Jaipuriar)
New Covid ward at HMCH Hazaribagh: A new air-conditioned 70 bed Covid-19 ward with supported oxygen facility will be operational on the campus of Hazaribagh medical college and hospital.
Hazaribagh sadar MLA Manish Jaiswal's media incharge Ranjan Choudhary reached here to inspect the facility.
"I want to request district administration to make it ready as soon as possible seeing the surge in cases here," Choudhary said.
Contractors said only few works left right from power connection to other facilities. Installation of a  transformer going on, added they. 
(Vishvendu Jaipuriar)
Chatra police engage in gunbattle with TSPC rebels Hazaribagh: A joint team of police and Jaguar jawans engaged in a gunbattle with Tritiya Sammelan Prastuti Committee members since Friday morning recovered 132 live bullets, bags and party propaganda books in Padampur village of Tandwa block.
Superintendent of police Rishav Kumar Jha rushed with a team to Padampur forest situated on the border of Chatra and Latehar after receiving information about the presence of TSPC members.
The rebels opened fire on the police team before escaping into the forest.
Jha urged rebels residing in the area to surrender or face consequences. He said police will find them from their hideouts.
(Vishvendu Jaipuriar)
DSE summoned on corruption charges Chatra: District Superintendent of Education Jitendra Kumar has been summoned by Deputy Collector Chatra Santosh Kumar Sinha for a probe in connection with corruption charges levelled against him by a teacher.
Kumar, who has been asked to join the probe on April 22, was accused of demanding money for the verification of educational and other documents of newly recruited teachers. According to the complaint, the DSE had also demanded money from a team that came to the district to check the quality of mid-day meals in government schools and had forcefully made teachers attend schools on a holiday..
In view of the complaint, Deputy Commissioner Divyanshu Jha asked Sinha to start an investigation, the Deputy collector said. The report of this investigation will be forwarded to Jha if Kumar is found guilty.
Kumar has rubbished all these charges and said it was an effort to tarnish his image, adding that there was no teacher amed Viremdra Kumar Singh in the district.
(Vishvendu Jaipuriar)