Jharkhand news digest: Bokaro police arrrest members of Koda gang
Elsewhere in the state: Daltonganj anti-corruption bureau arrests district officer in bribery case; Theft in Hazaribagh doctor couple's flat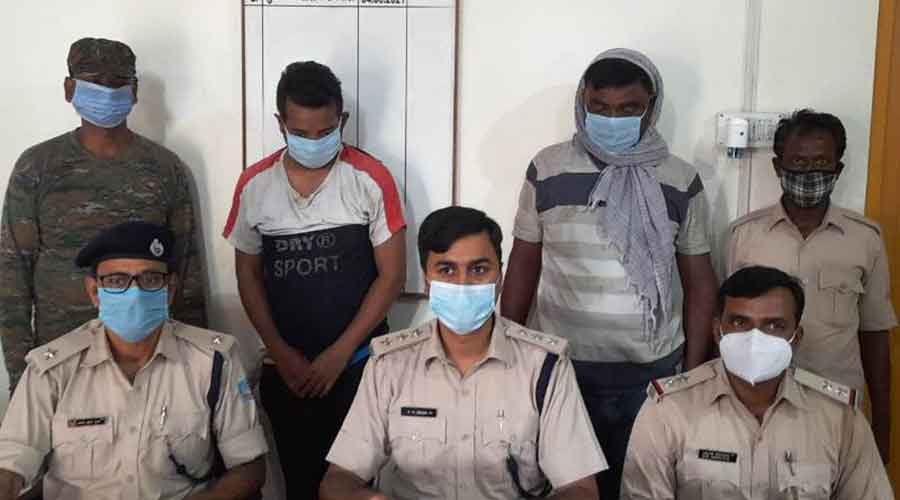 ---
Published 06.08.21, 08:03 PM
|
---
Bokaro: A special police team headed by DSP of Chas, Mukesh Kumar, arrested two members of the infamous Koda gang by conducting a raid at Nagnagar area of the neighbouring district of Dhanbad.
Police busted the gang after it triggered the first theft incident in Kalapathar area under Chas Muffasil police station. 
According to DSP, both the accused had committed theft of Rs 91,000 in cash from a motorcycle three days ago. Those arrested have been identified as Amar Kumar Nat and Vipul Gowala. The accused were arrested by Bokaro police team from their hideout in Dhanbad.
"During interrogation, they confessed that on August 8, they had stolen cash by breaking the trunkof a motorcycle parked in front of a grocery shop at Kalapathar, adjacent to National Highway-32," said the SDPO.
The members of Koda gang belong to Korah village of Katihar district. The gang takes full preparation before carrying out the robberies. The gang members own high speed bikes. Before committing the crime, they do complete recce which prevents them from getting caught by police.
"The recovered black colored Pulsar 180 motorbike contains fake engine number and chassis number. The accused used this motorcycle to carry out the theft. The stolen amount of Rs 91,600 is recovered. Police also recovered their fake Aadhar cards, 7 mobile phones and additional five SIM cards from the possession of both the accused," said the DSP.
(Our correspondent)
Daltonganj anti-corruption bureau arrests district officer in bribery case
Daltonganj: The anti corruption bureau officers of Daltonganj on Friday caught Palamau district welfare officer Subhash Kumar and his assistant Manoj Kumar taking bribe worth Rs 20,000, said K.N. Ram the deputy superintendent of police and officer-in-charge of the divisional office of the ACB.
Ram said the two were arrested in the district welfare office located in the Palamau collectorate. He said a trap was laid on the written complaint of Uma Shankar Baiga.
Baiga had given in writing to the ACB that district welfare officer Subhash Kumar was pressuring him to give him a bribe of Rs 20,000 in lieu of a Rs 12 lakh worth scheme.
Ram said the scheme was of a community hall for the tribal community.
This kind of hall is called Dhoomkoorya in tribal lingo.
Ram said Baiga was not ready to give this bribe and so he had lodged his complaint with the ACB.
During a search operation at Subhash Kumar's house, ACB sleuths seized cash worth Rs 2,83,000.
The two have been remanded in judicial custody.
(Our Correspondent)
Theft in Hazaribagh doctor couple's flat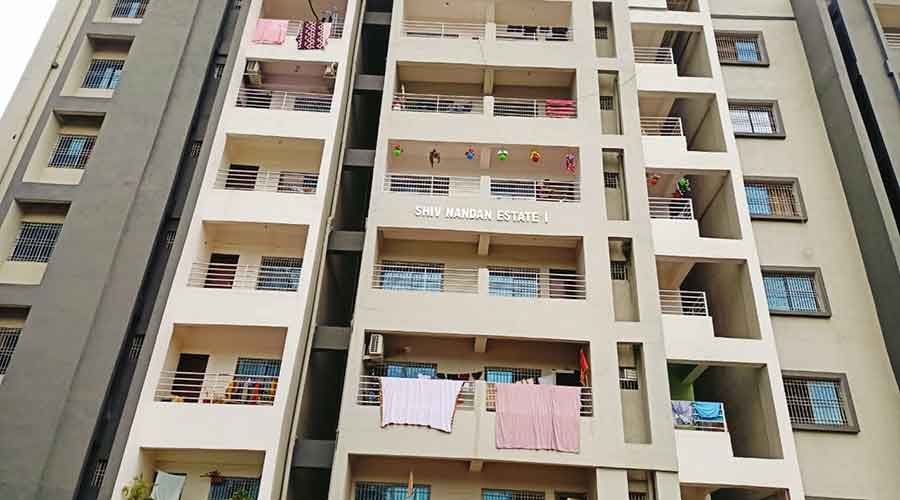 Hazaribagh : A renowned doctor couple's Shiv Nandan Estate-1 apartment at Harangunj locality in Hazaribagh town has been robbed of Rs.4lakh in cash and jewellery worth Rs.3lakh along with other expensive items.
According to police, the couple were not in their flat when the robbery took place. An FIR has been registered followed by raids to catch the thieves.
(Vishvendu Jaipuriar)