Jharkhand active Covid cases below 1,000
Ranchi district that had the maximum active cases, the number went down to 495, below the 500-mark for the first time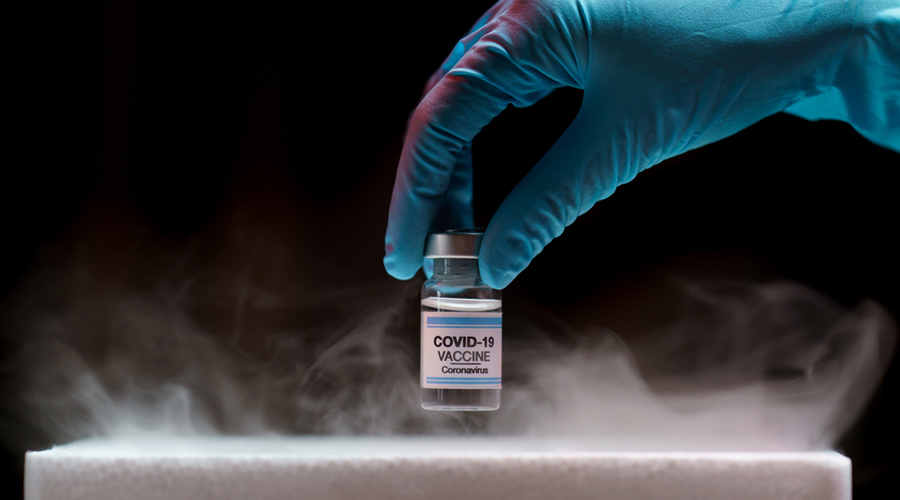 ---
|
Ranchi
|
Published 24.01.21, 01:17 AM
---
The number of active Covid cases in Jharkhand dipped below the 1,000-mark on Friday night while the first phase of the vaccination programme continued across the state.
According to the data released by the state government at 9pm on Friday, there were 75 positive cases recorded, 127 recoveries and two casualties, while the number of active cases went down to 978.
In Ranchi district that had the maximum active cases, the number went down to 495, below the 500-mark for the first time, though it accounted for 50.61 per cent of the total cases in the state.
East Singhbhum was the only other district that had over 100 active cases at 121, accounting for 12.37 per cent of the total cases. All other districts have case counts below 50.
The Santhal Pargana region had a particularly favourable Covid situation. While Pakur district does not have a single active case, Sahebganj had just one.
Among other districts of the region, only Godda had 16 cases while Jamtara (9), Deoghar (7) and Dumka (6) had below 10 cases.
In the remaining part of the state, Dhanbad had 49 cases on Friday, Gumla 41, while Latehar had 38 and Lohardaga 36 cases. While Bokaro had 35 active cases, Hazaribagh had 21.
With 116,116 among 118,154 positive patients recovered, the recovery rate in the state was 98.27 per cent, which was better than the national rate of 96.80 per cent.
Similarly, with 1,060 total deaths, the mortality rate of the state was 0.89 per cent, which was less than the national rate of 1.40 per cent.
Meanwhile, the first phase of vaccination for Covid-19 covering health workers continued on Friday. A total of 3,153 of the targeted 4,654 people were administered the Covishield vaccine, achieving 68 per cent immunisation on Friday.
"The situation in Jharkhand is much better compared to many other states," said outgoing principal secretary (health), Nitin Madan Kulkarni, who has been transferred as the commissioner of South Chotanagpur division.
"As the number of active Covid cases has gone below 1,000 in the state, it's the right time to move out," a smiling Kulkarni said, when asked about his transfer order.