Jamshedpur set to host Fifa U-17 Women's World Cup camp
Final nod from the All India Football Federation awaited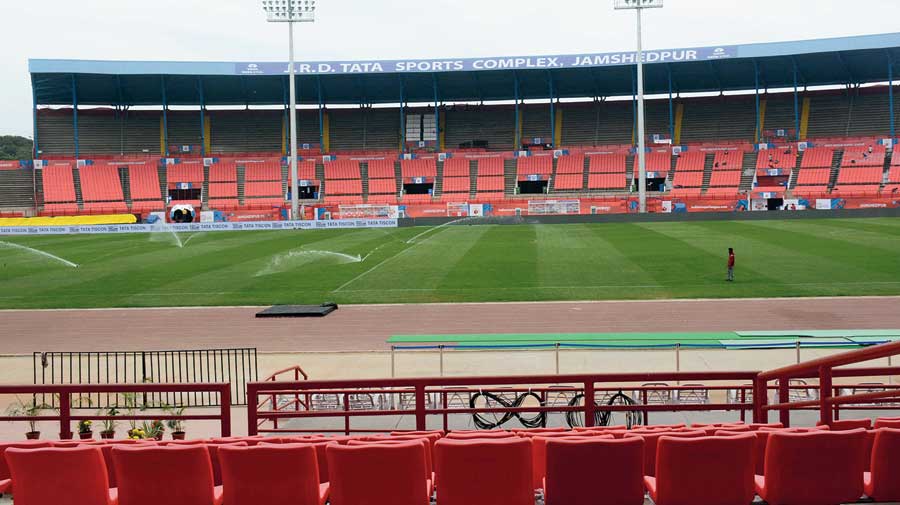 ---
---
The steel city is all set to host the women's national preparatory camp for the Fifa under-17 Women's World Cup to be held next year.
Sources claimed that the state sports department has once again initiated talks with the All India Football Federation (AIFF) and Sports Authority of India (Eastern Centre) regarding the camp in Jamshedpur.
It is being said that chief minister Hemant Soren is keen to host the camp in Jharkhand, the expenses for which will be borne by the state government while AIFF and Jharkhand Football Association (JFA) will be lending the technical support.
Ghulam Rabbani, secretary of JFA, confirmed Jamshedpur as the venue for the camp.
"Jamshedpur is an apt venue for efficiently conducting the camp. The grounds in Jamshedpur are in good shape unlike Ranchi where the greens are not in the right condition," he added.
Speaking to The Telegraph Online on phone from Giridih, Rabbani said the AIFF was keen to organise the camp in the steel city and that only a formal acceptance was awaited. "There should not be any confusion about Jamshedpur hosting the camp. A formal green signal from the AIFF will be taken very shortly," he added.
Asken when the camp would be held, Rabbani said it would be conducted later this month or in February.
Sources in the state football association said the camp will be conducted at JRD Tata Sports Complex, Flatlet ground (in Kadma) and the greens at Tata Football Academy.
"Besides the under-17 national preparatory camp, plans are also afoot to host the under-20 women's national camp in the steel city," a source in the state sports department said on the condition of anonymity.
A recce team led by the then state sports director Anil Kumar Singh had inspected the available facilities in Jamshedpur last year. The team also held a discussion with officials of Tata Steel sports wing.
Besides going to the JRD Tata Sports Complex and the checking the ground at Flatlets in Kadma, the team also visited some hotels.
The preparatory camp was scheduled in Jamshedpur in October last year. However, it had to be cancelled because of the pandemic.
With the sports activities now opening up, the AIFF wants the camp to be conducted in the steel city without wasting further time.