Jamshedpur puts up pad vending machines at community toilets
Steel city goes one up on Giridih by installing pad incinerators as well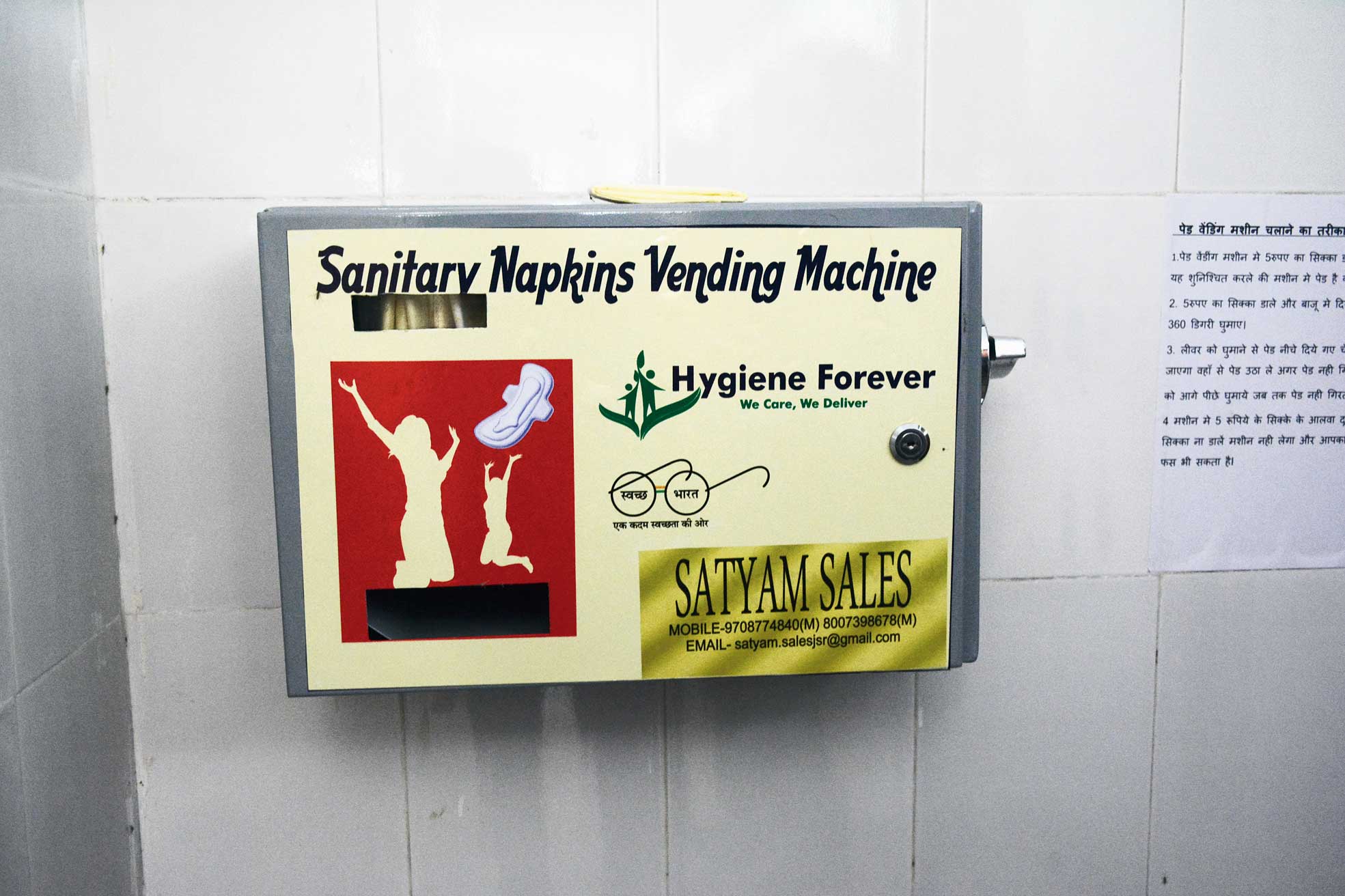 A sanitary pad vending machine at a community toilet in Bhuiyandih, Jamshedpur, on Saturday.
Picture by Bhola Prasad
---
Jamshedpur
|
Published 12.01.19, 08:03 PM
|
---
The eagerness to earn brownie points in the ongoing Swachh Survekshan 2019 (pan-India sanitation survey) is prompting civic bodies to come up with novel initiatives.
On Friday, Jamshedpur Notified Area Committee (JNAC) installed sanitary pad vending machines and pad incinerators in community toilets.
State Urban Development Authority (SUDA) director Ameet Kumar said the JNAC was the first civic body in the state to have initiated such a measure.
"Giridih had started installing pad vending machines in December 2018 at pink toilets, which were special facilities for women. However, JNAC has taken it a step forward and installed pad vending machines and incinerators in community toilets. It is an initiative worth appreciating and other urban local bodies should take cue," Kumar said.
The machines have been installed in community loos in Pandey ghat (Bhuiyandih), Sati ghat and Substation ghat (both in Kadma), Domuhani (Sonari), Nirmal Basti (Baridih), Bagunhatu and Babudih.
There are a total of 35 community toilets constructed by JNAC across city.
The vending machines, which have a capacity of storing around 25 napkins, dispenses one pad after the insertion of a Rs 5 coin.
Used pads can disposed of by opening the lid of the incidnerator and switching on the button.
JNAC city manager Swachh Bharat Mission Shakil Mehdi Anwar said the machines had been installed by private agency Gayatri Enterprises.
"We have installed them in seven community toilets and will increase the numbers in the next few days. These facilities were needed because all community toilets are located in vulnerable open defecation spots. Women usually throw away used pads carelessly. We hope that such a step will not only impress the Swachh surveyors, but also help us restrict unhygienic practices," Anwar said.
The cleanliness survey, which has began from January 4, will continue till January 31.
The collection and transportation of waste account for 338 points while processing and disposal of trash make up 375 points in the survey, which will have a total of 5,000 points.
Jamshedpur had finished 30 in the 2018 ranking.
JNAC has also earmarked a four-acre plot in Jemco for as a sanitary landfill.
Bin-free mission
By the end of this month, steel city is likely to be free of dustbins, a move likely to fetch some swachh points.
After the success of the bin-free concept in the commercial hubs of Sakchi, Bistupur, Kadma, Golmuri, Sitaramdera and Baridih, JNAC has begun implementing it in the residential areas.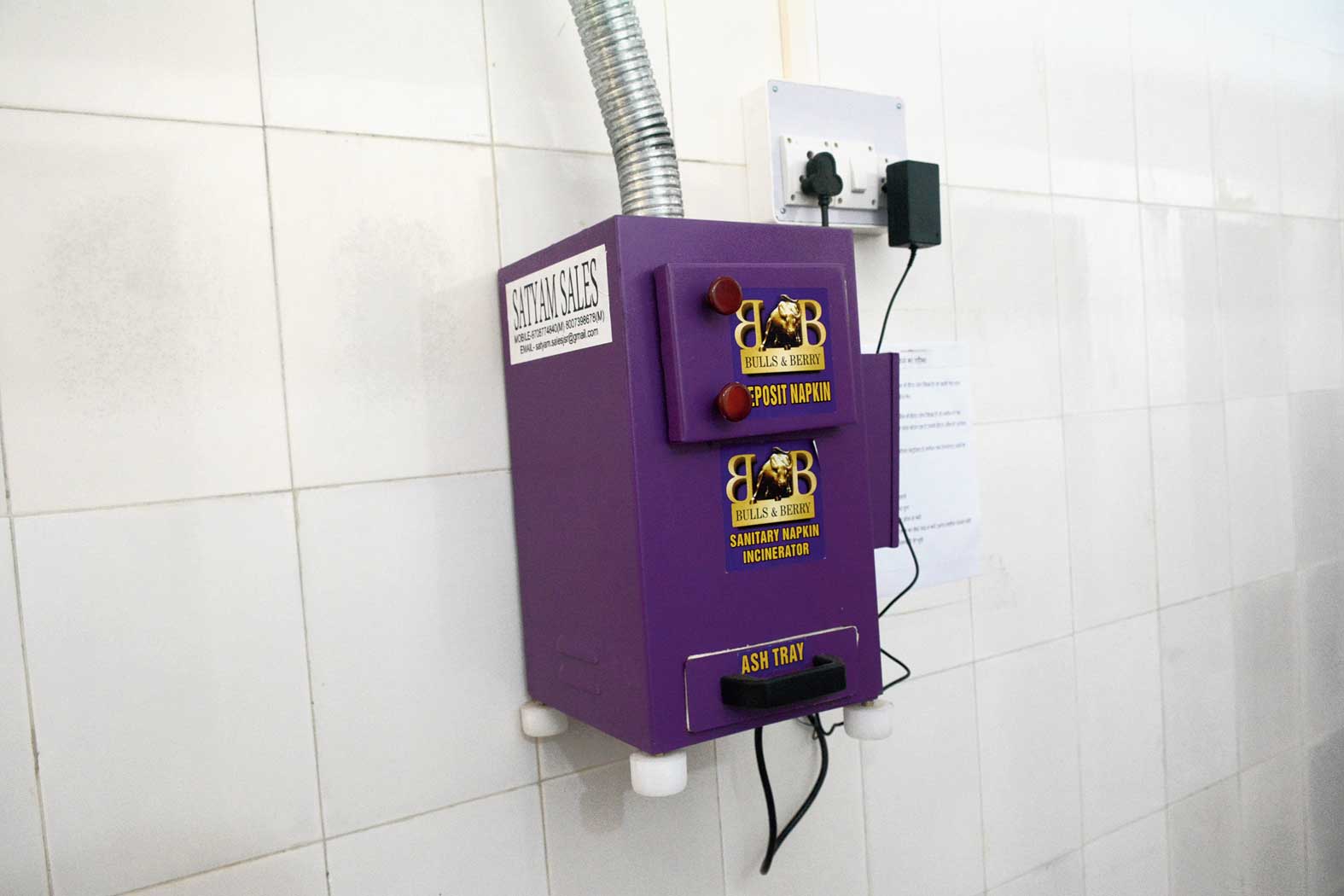 "We want to make the city free of big bins as these turn out to be garbage points littered with trash. We had removed the bins from the market areas a couple of months ago with the support of Jusco and got a very positive feedback. Now, we have started implementing the concept in residential areas under our jurisdiction while Jusco is executing it in company areas," JNAC city manager Anwar said.
Under the bin-free concept, shopkeepers were directed to put up small bins on their premises. Every day, JNAC and Jusco cleaning staff reach out to the shopkeepers to empty the bins. The waste is then placed in a compactor or loaded on waste collection vans for disposal.
"So far, Jusco has installed compactors in major commercial areas such as Sakchi and Bistupur, which generate most of the waste. In smaller commercial hubs like Golmuri, Sonari, Kadma, Sitaramdera, Sidhgora, Baridih and Birsanagar, trash collected from shops is directly transferred to collection vans," Anwar said.
Shopkeepers who haven't placed bins on their premises are being fined between Rs 100 and Rs 5,000 under the provisions of Jharkhand Municipal Act, 2011.
"Over 90 per cent of the shopkeepers have already placed bins. Our enforcement team is carrying out surprise checks to ensure compliance. Soon, we will also start prosecution in residential areas where the door-to-door collection has begun," Anwar said.
He added that Jusco had already covered door-to-door collection in almost 100 per cent of its areas. 'We will cover all our areas in a month. People found throwing waste outside their house and not giving it to our staff will also be fined,' Anwar said.
Jusco has so far distributed more than 50,000 bins to domestic consumers in residential areas. Sources in JNAC revealed that the drive was expected to fetch a lot of points during the swachh survey which will commence soon.
In 2018, Jamshedpur had ranked 30th in swachh survey. Significantly, collection and transportation of waste carry 338 points while processing and disposal of waste is worth 375 points in the survey which will have a total of 5000 points.