Initiative to protect Jamshedpur strays dogs from road mishaps
Jharkhand Animal Welfare Society ties up with Ranchi and Indore groups to fit over 50 canines with reflective collars in city and along highway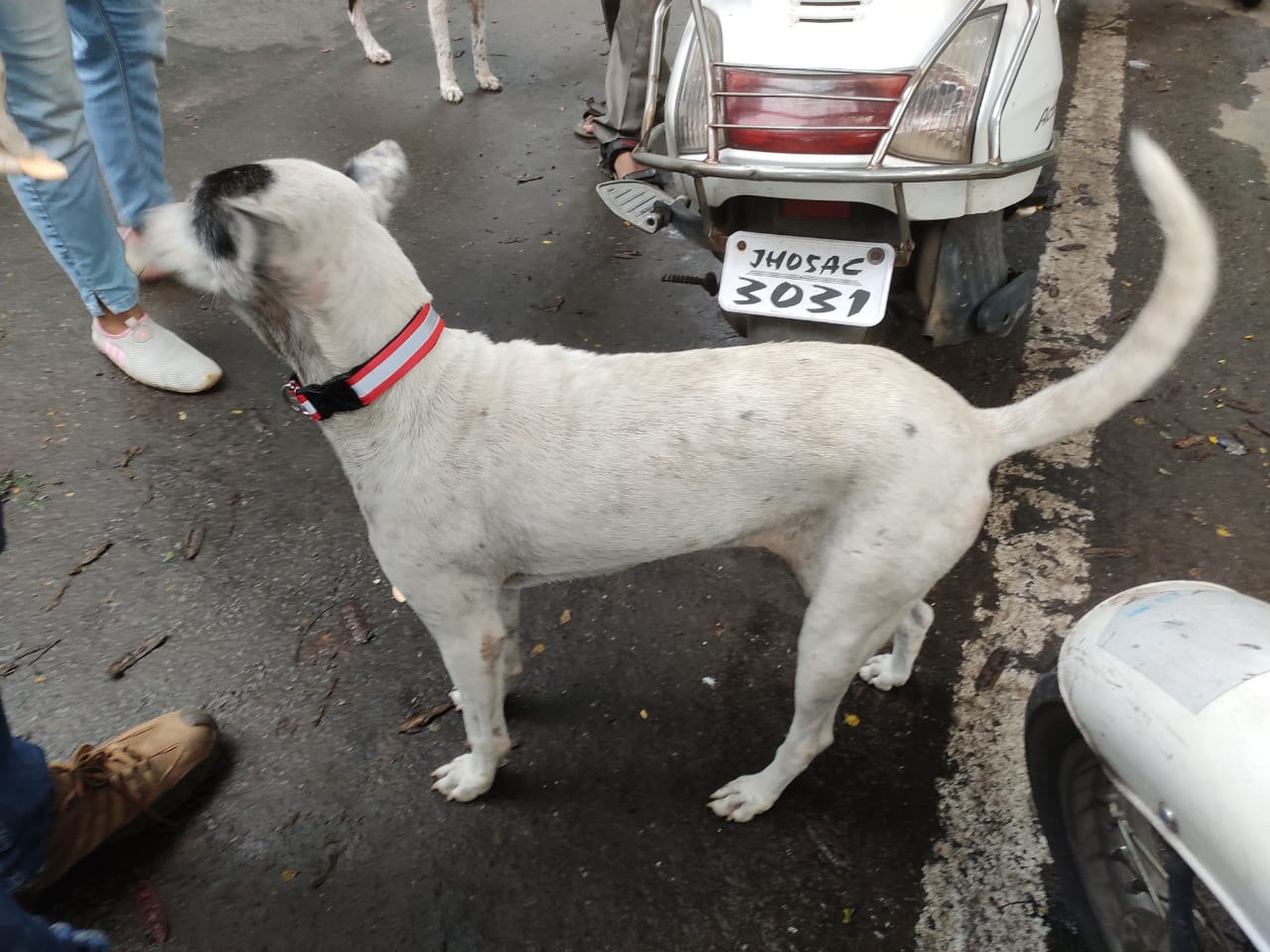 Stray dogs with reflective collars at Sakchi in Jamshedpur
Bhola Prasad
---
Jamshedpur
|
Published 27.06.20, 05:13 PM
|
---
The Jharkhand Animal Welfare Society (JAWS), one of the oldest city-based animal welfare outfits, has come up with an initiative to provide reflective collars to stray dogs, in collaboration with a Ranchi-based animal welfare organisation, Mission Trust, and Pawsitivity of Indore.
The members of JAWS have fitted reflective collars on 50 strays dogs in the Sakchi, Bistupur, Golmuri, Agrico, Parsudih and Tatanagar station areas.
"The Indore-based outfit provided us with 50 reflective collars made of durable plastic. The collars can be adjusted according to the size of the dog's neck. They also dry quickly in the rain," the president of the society, Arun Kumar Jha, told The Telegraph Online.
The collars have high reflection in low light so that they are visible from a distance.
Jha said taking a cue from Rescue, an animal welfare organisation which adopted similar measures in Pune, they thought of implementing the step here here in Jamshedpur, which has a significant number of cases of runover strays.
"We wanted the streets to be safer for stray dogs whose numbers in Jamshedpur would be over 700. The rate of accidents is high and increases during winter and the prevailing rainy season," said Jha.
A rough estimate suggests that almost 35 per cent of road accidents occur at night due to poor visibility on roads.
Accidents involving stray animals are common and on several occasions, the animals are left in helpless conditions on the road and permanent injury or disabilities.
JAWS have ordered another 100 reflective collars for stray dogs in other localities.
"We approached the two outfits, Mission Trust and Pawsitivity, which came to our rescue. The reflective collars will be provided to strays within the city and along the stretch of National Highway 33, which passes through Jamshedpur."
Jha thanked the members of JAWS who are involved in the campaign to save street dogs. Around 30 members are actively involved in the job.
JAWS is looking forward to covering all the 700 stray dogs.