Indigenous 'saag', a natural recipe for boosting immunity among tribals
No need for Chyavanprash- putkal and koinar are both tasty and nutritious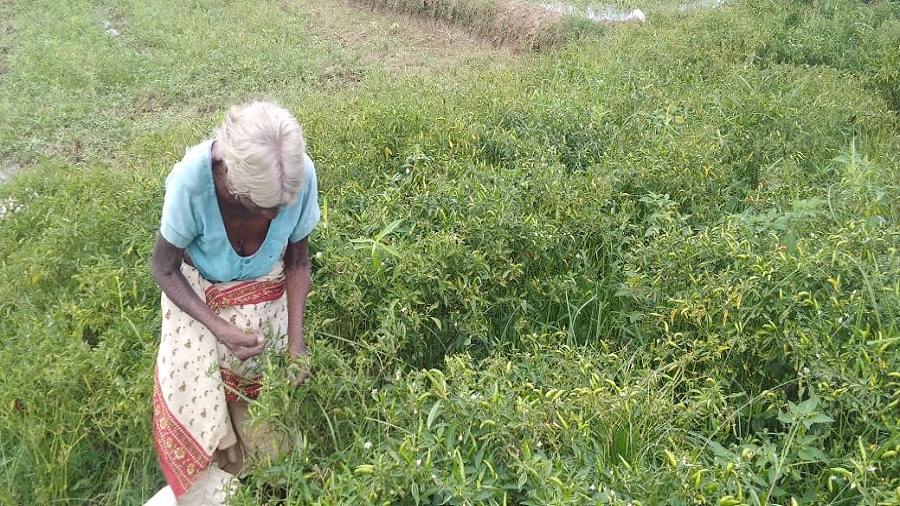 ---
---
Tribals in Jharkhand have found their own indigenous way to improve and bolster their immunity to fight rising Covid cases in the state, as the community continues to trust in its herbs and shrubs and have been quite safe and strong against the virus.
There has been a spurt of Covid cases in areas in Kolhan, comprising Chaibasa and Saraikela-Kharsawan bordering Orissa, but this rise is due to reverse migration, said sources.
"Our people have no buying power to go for high priced and advertised immunity boosters. The community trusts the greenery scattered in jungles, which is both hygienic and nutritious," said noted tribal leader Arun Oraon, a former Indian Police Service (IPS) officer and present national vice-president of BJP ST Morcha told the The Telegraph Online on Friday.
"The tribal community has no penchant for canned, tinned and packed food. They always look for field-fresh produce and this has kept them in good stead in these hard times," he said.
Oraon, who hails from Jharkhand's Gumla district was a Haryana cadre IPS officer and had joined the Congress party in 2014.
He was assigned party work in Chhattisgarh but was denied ticket by the Congress, following which he joined the BJP, and is fighting for the rights of the people of Jharkhand.
"Tribals in Jharkhand are relishing two kinds of saag called 'Putkal' and 'Koinar' which are not only tasty but very nutritious and rich in vitamins and minerals," he said, adding that tribal women know how to pluck these green, leafy vegetables which are both cultivated and found in the wild.
Koinar leaves look like camel feet and is enjoyed with rice and roti.
"I too relish this vegetable," Oraon added.
"Putkal chutney is far stronger than any brand of Chyavanprash (an Ayurvedic health supplement), which is very costly now. 250 grams of it range from 95 rupees to 110 rupees or so" said Ajit Minz of Chainpur block.
"During my tour of villages in the Mandar block, I have found tribal women and girls plucking these two varieties early in the morning for their families."
Oraon said the Muslim community too has learnt the therapeutic value of these vegetables, which can also be hard boiled and kept for later consumption.
Mandar block has a fairly large population of the Muslims.
On being asked if the Hemant Soren government has fared well in the fight against Covid-19, the BJP leader said the government has a lackadaisical approach.
"It has not made the arrangements it ought to have made. Cases of Covid19 are simply rising. The rate of mortality is also on the upper side," he said, also commenting on the scarcity of beds and the late reaction of the government.
"The state hospital RIMS Ranchi is under tremendous pressure. If this is the state of affairs of Ranchi's premier hospital RIMS then one can imagine the condition of the government Sadar hospitals," he said.
Oraon also commented on the poor who are suffering due a gnawing lack and supply of food under the public distribution system (PDS).
He questioned the timing of the transfer of IAS officers in the state, saying a more pragmatic approach would have been better.
"The going out and coming in of DCs is bound to affect the pace and fight against this pandemic," he said.
The state government has recently shuffled more than a dozen IAS officers, which has been seen as a major wake-up call for such officers in these critical times.