Health teams sent to Jharia after dengue talk
Inspectors collect blood samples after 3 of a family in Jharkhand's Chalchalia Dhaura test positive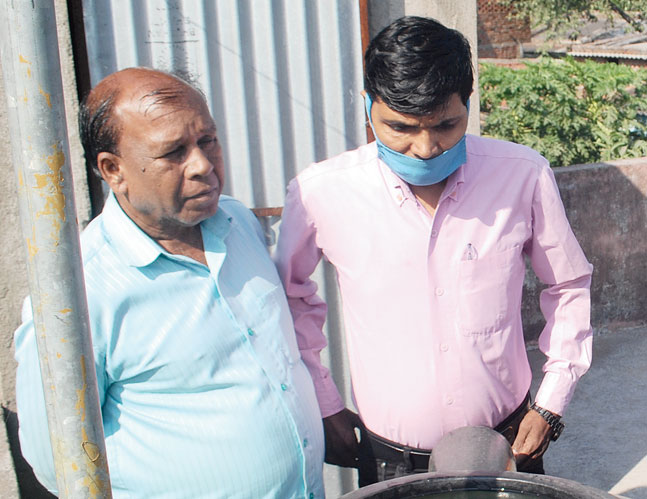 ---
---
A district health team was rushed to Chalchalia Dhaura and Sabzi Bagan areas of Jharia on Wednesday afternoon following fears of a dengue outbreak.
The health inspectors, led by district vector-borne disease adviser Ramesh Kumar Singh, collected blood samples of seven persons with suspected symptoms of the viral illness.
Jharia community health centre in-charge Sunil Kumar said the samples were being sent to PMCH and the reports were expected in 48 hours. "A rapid test for malaria was also conducted on nine others on the spot. All of them were negative," he added.
District malaria inspector Uttam Kumar Sinha, who was part of the team also comprising technical supervisor (malaria) Rajesh Kumar Nishad and two others, said they held meetings Chalchalia Dhaura and advised people not to store water in open containers.
"Our survey in more than 81 households in both pockets of Jharia found larvae of the Aedes aegypti mosquito, the vector that carries the dengue virus," Sinha said, adding that residents were advised to spray larvicides.
Fears of a dengue outbreak gripped the coal town neighbourhood after three members of a grocer's family in Chalchalia Dhaura, admitted to a private hospital in Ranchi between October 13 and 21, tested positive for the virus.
While Mamta Devi (32) and son Rishabh Kumar (11) have recovered, daughter Riya Kumari (13) is still in hospital. Doctors in Ranchi, however, said Riya's platelet count had improved and she was likely to be released by Thursday.
"My son showed symptoms around October 10. He was first taken to a hospital in Jharia and later admitted to Rani Hospital in Ranchi, from where he was discharged on October 18. But, my wife had to be admitted on October 19 and our daughter two days later," said grocer Ravi Ranjan Gupta.
Two children of another family in Chalchalia Dhaura are also showing symptoms of the disease.