Health minister's one-time driver held for exploiting woman
Victim had approached court after police refused to file case against the 'influential' man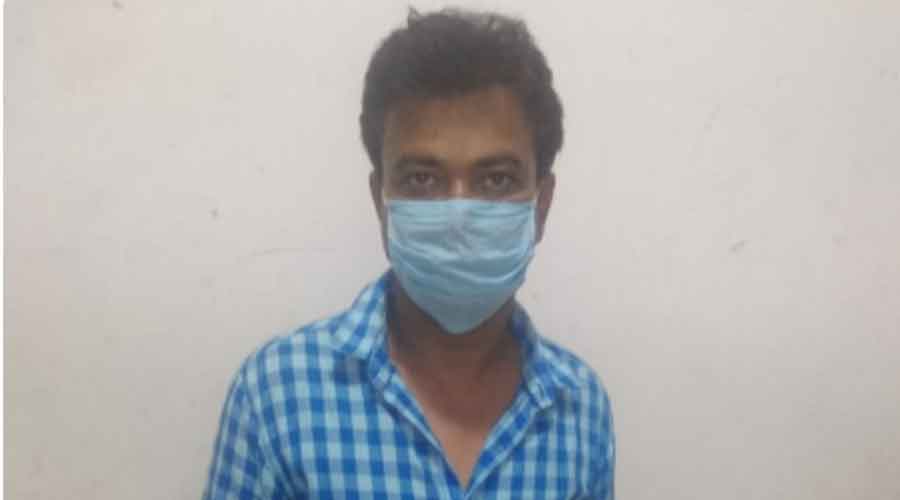 ---
---
State health minister Banna Gupta's driver, Munna Singh, accused of exploiting a woman on the pretext of marrying her was arrested on Wednesday morning. 
A resident of Bhatia Bustee in Kadma, Singh, 45, was arrested from his house at 7am by a team from Kadma thana. He was sent to Ghaghidih Central Jail after being produced before a judicial magistrate. 
"Munna Singh was arrested from his house in Bhatia Bustee this morning. The accused was arrested after investigation into an alleged physical exploitation case in which he was accused was completed by deputy superintendent of police (Headquarters-II) Kamala Kishore, " said the Kadma thana OC, Manoj Thakur to The Telegraph Online. 
Thakur said as the victim belonged to Scheduled Caste community and the case had been registered under SC/ST Act beside other relevant Sections of the IPC, it was investigated by a DSP rank officer. He pointed out this was the reason it took so much time for the arrest of the accused. 
The victim, mother of two minor girls, had initially wanted to lodge an FIR against Munna Singh with the Kadma thana in May, but after the police refused to accept the complaint allegedly due to his influential background, she had filed the complaint with the court. 
In June, the court had instructed Kadma thana to register a case against the accused. 
Significantly, Munna Singh was the personal driver of the health minister Banna Gupta for the past eight years. But the minister discharged him from driving service after Munna's name figured in the exploitation case. 
The accused had been exploiting the victim since 2012 and had even taken Rs 6 lakhs from her during this period. But when she pressured the accused for the marriage in January this year, he snapped of the relationship. 
Later on when the Kadma police had to register a case against Munna Singh on the instruction of the court, the accused had started pressurising the divorcee to withdraw the case. 
The victim had on July 16 approached the office of the senior superintendent of police, M Tamil Vanan demanding the arrest of the accused.