Five BIT students selected for 12-week Canadian internship
Programme begins in May next year, college director congratulates pupils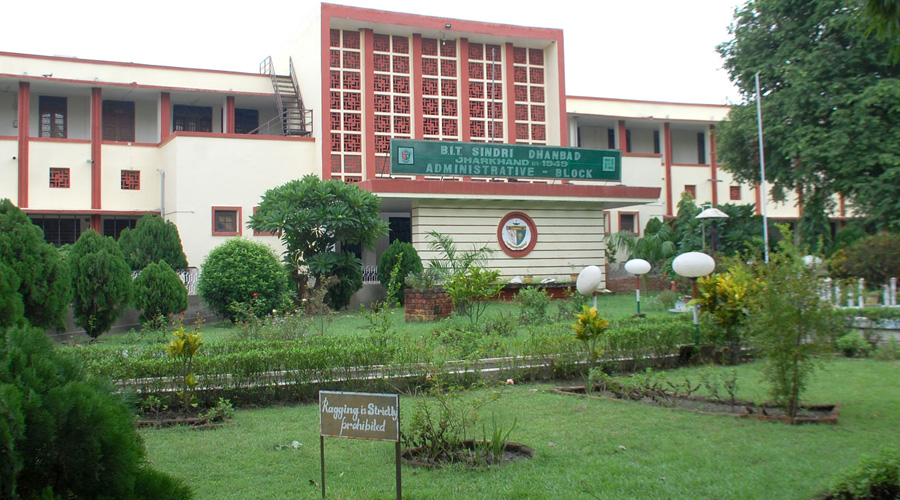 A professor of BIT-Sindri, Dhanbad, said so many students have never been selected for the programme until now.
File picture
---
Dhanbad
|
Published 12.12.20, 03:42 PM
|
---
Five students, including two women, pursuing their B.Tech courses from BIT Sindri have been selected for MITACS Globalink Research Internship for 2021 in Canada. All of them are in their fifth semester of the course, in the lone run engineering college of Jharkhand.
The selected students include Afsha Izhar and Sneha Kumar of Chemical Engineering, Abhinav Prakash of Electronics and Communication Engineering, Milan Kashyap of Civil Engineering and Ashutosh Kumar of Mechanical Engineering. Associate Professor of the Department of Physics at BIT Sindri, Ghanshyam Rai said, "The 12-week internship will begin in May 2021. This is a big achievement for the students as well as the institute as so many of them have never been selected for the scholarship before."
MITACS is a non profit national research organisation that operates research and training programmes in fields related to industrial and social innovations, in partnership with Canadian academia, private industries and the government.
"From May to October of each year, top-ranked applicants participate in a 12-week research internship under the supervision of Canadian university faculty members in several academic disciplines. This includes science, engineering and mathematics, humanities and social sciences. The objective of the Globalink Research Internship is to build a bridge between Canada and emerging international research talent," Rai, who is also the Training and Placement Officer of BIT Sindri, said. Last year, Sushant Kumar, a student of Metallurgical Engineering, had also secured the same internship and pursued research in the United States.
"Afsha Izhar will pursue the internship at Cape Breton University, Sydney under the supervision of Adango Miadonye, while Sneha Kumari will pursue the same at the same Cape Breton University, Sydney  under the supervision of Professor Cao Thang Dinh," the professor said.
"Abhinav Prakash will pursue the internship at Lakehead University, Thunderday, Ontario  under the supervision of  Yushi Zhou. Ashutosh Kumar  will do the same at Superior Technology School, Montreal, Quebec, Canada under the supervision of Lucas Hof. Milan Kashyap will pursue the internship at Dalhousie University, Halifax, Nova Scotia, Canada under the supervision of Professor Kyle Toushigant," he added. Congratulating the selected students, BIT Sindri Director DK Singh said "The selection of students for the prestigious foreign internship proves that the students  of our institute are at par with the institutions of the country."