'Energy efficient' railway divisions save Rs 1.22 cr
Use of LED lamps, other measures promoted in Ranchi and Chakradharpur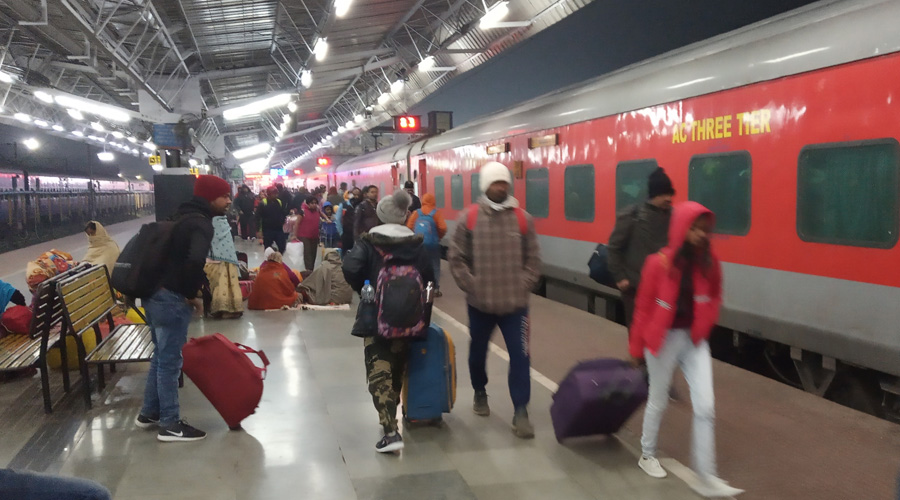 ---
---
Energy conservation measures adopted in two South Eastern Railway (SER) divisions of Ranchi and Chakradharpur have led to a saving of Rs 1.22 crore.
SER, which observed National Energy Conservation Week from December 8 to December 14 to promote awareness among its staff, opted for use of LED lamps in a major way at stations, service buildings, quarters, streetlights in railway areas.
For making its energy conservation measures effective, banners and posters were been put up at various railway stations, including Ranchi, Tatanagar, Hatia, Rourkela and Jharsuguda.
Seminars and counselling sessions were organised at railway colonies to make people conversant with various ways and means of energy saving.
Energy-efficient microwave ovens and induction ovens were suggested to those residing in railway colonies. The focus was on saving energy in domestic appliances i.e. through use of LED bulbs of 5, 7 and 9 watt as per location in place of incandescent lamps or CFL, use of LED tube lights of 18 watt in place of 40 watt, use of five-star rated curling fan, refrigerator, LED TV, geyser, inverter, AC etc.
"The entire energy conservation programme has been initiated by the electrical department under the able guidance of Rahul Gautam, principal chief electrical engineer," said an SER spokesperson.