Doctors demand home isolation facilities for themselves
IMA wants cabins for frontline health workers with severe symptoms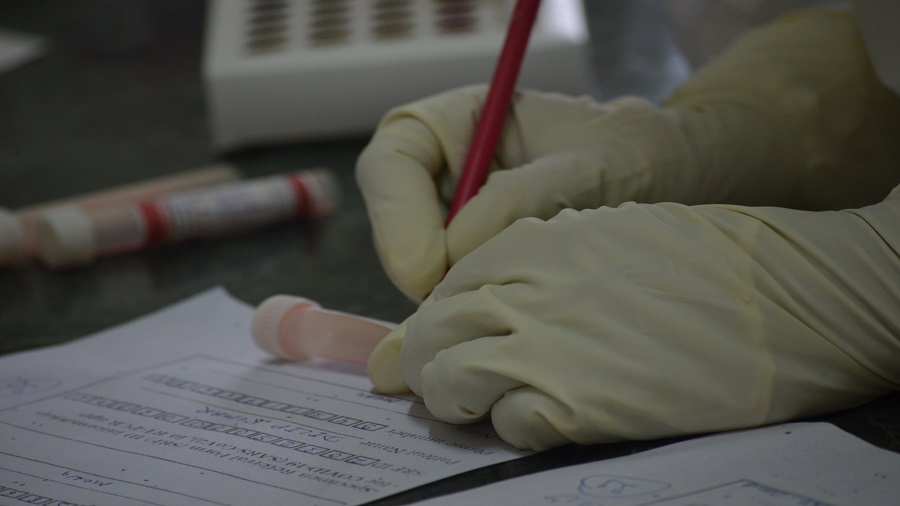 ---
|
Dhanbad
|
Published 13.07.20, 05:31 PM
---
Doctors are demanding home isolation facilities for frontline health workers who have tested positive for the coronavirus and separate cabins in hospitals for those with moderate or severe symptoms of Covid-19.
The state unit of Indian Medical Association has cited the growing number of Covid-19 positive cases among health workers to point out that doctors who fall ill with Covid-19 feel demoralised the moment they are put up with other patients.
"Sadly, the doctors after being tested positive are being sent in the same general ward as patients and not getting facilities. This is affecting their morale," said state president of IMA Dr A.K Singh, adding that six doctors had already tested positive in Dhanbad.
Singh, who has written to state health, medical education and family welfare department secretary Nitin Madan Kulkarni, pointed out that doctors were developing a tendency to hide their symptoms and not get themselves tested for fear of being put in the general ward of a Covid hospital.
"As per the ministry of health and family welfare notification of July 2, 2020 home isolation has been recommended for mild/asymptomatic cases of Covid 19 infection," claimed Singh and added that even the government of Bihar had recommended home isolation for mild/asymptomatic cases.
"We are thankful to Ranchi district administration which has allowed home isolation facility for mild or asymptomatic cases in general (not specifically for doctors) and want similar facility in Dhanbad for Covid affected doctors (asymptomatic or with mild symptoms). Doctors can easily self-monitor their condition and isolate themselves till they test negative, thereby preventing the spread of the disease," argued Singh.
He also sought cabin facilities for doctors with moderate/severe symptoms in any government or private hospital.
"If the government fulfils these demands then doctors will remain motivated and continue their efforts to prevent the spread of the virus," Singh said.
District president of IMA Dr B.K. Singh agreed. "Home isolation facility for mild or asymptomatic cases among doctors will greatly help to lessen the burden on government hospitals and Covid care centres," he said.