Dhanbad collector exhibits his unique Air India collection
He has tokens provided to the passengers by the airline during pre-independence time, key rings provided to the passengers' way back in 1932 and more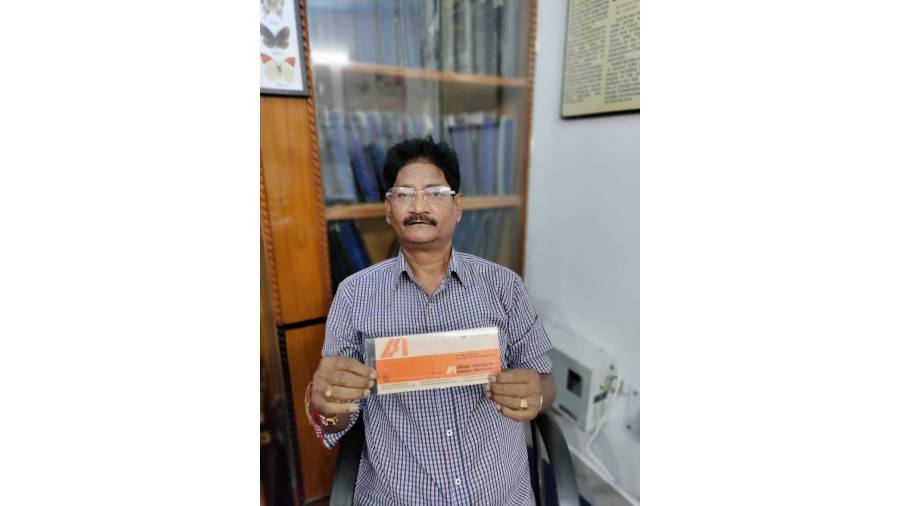 ---
Dhanbad
|
Published 12.10.21, 05:10 PM
|
---
As Tata Sons acquired Air India after the bidding opened, a Dhanbad based philatelist and numismatist of national repute, Amrendra Anand, proudly flaunted some memorabilia related to Air India. His unique collection includes tokens provided to the passengers during pre-independence time, key rings provided to the passengers' way back in 1932 and more. 
Anand, a retired development officer of Life Insurance Corporation of India, also has a collection of postage stamps issued in India as a special series of stamps after independence besides the air ticket purchased by him in 1992.
Talking to The Telegraph Online today, Anand said, "I have the habit of collecting unique things since the early stage of my career. So, I procured the token, key rings and postage stamps etc from different places and exhibitions."
The token issued during the pre-Independence era by Tata Airlines bore the monogram of Maharaja on one side and the sun's monogram on the other.
"Two key rings issued by Air India to passengers including the one of 1932 are also part of my collection, along with my Air India ticket in," said Anand and that his collection also include the air ticket purchased by 1992.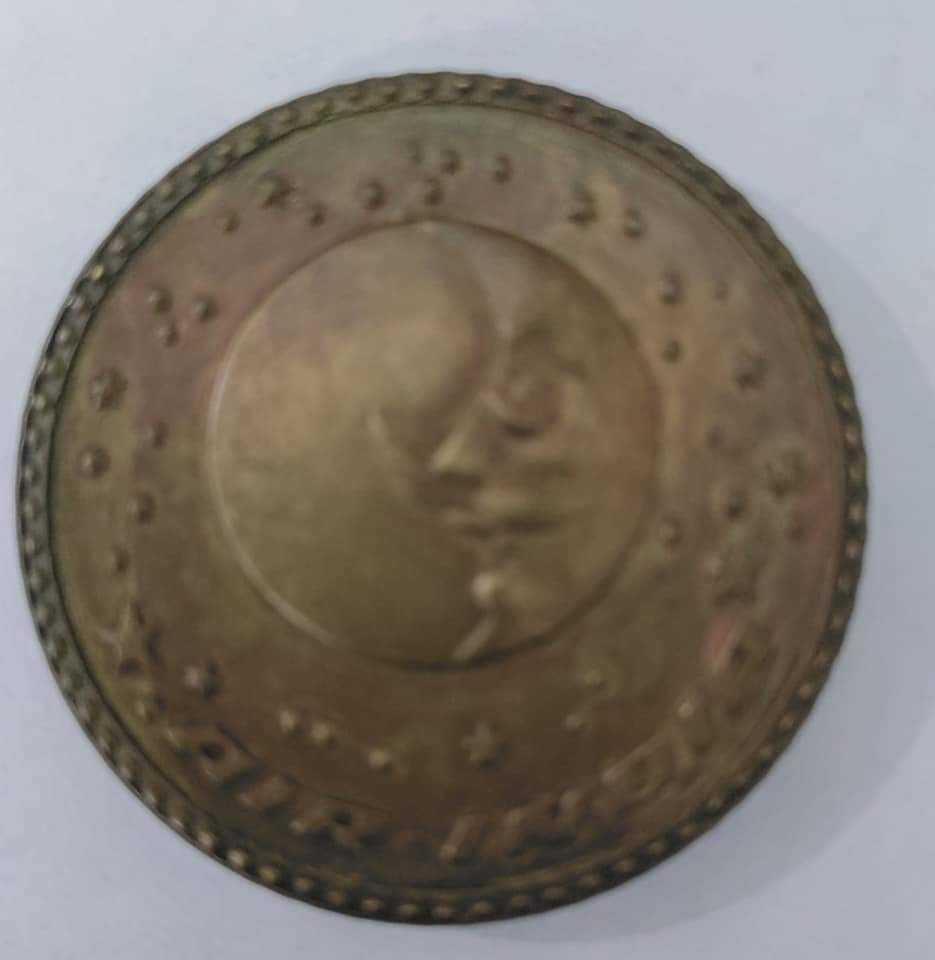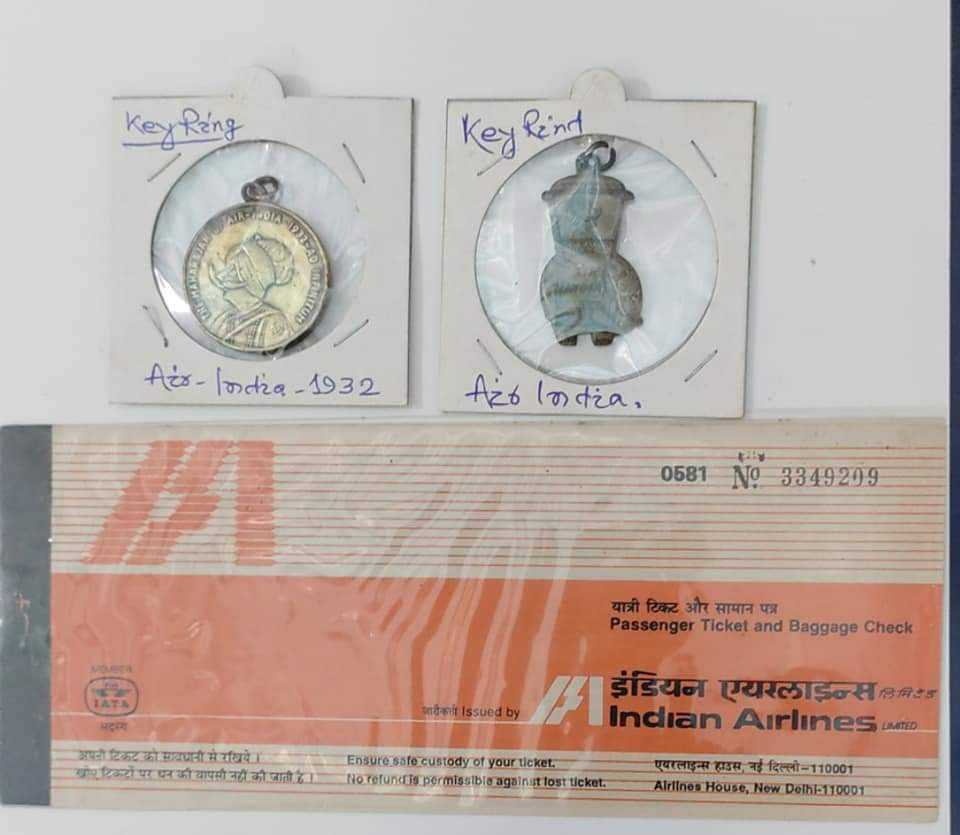 Divulging more details, Anand a native resident of Darbhanga, Bihar said, "While rummaging through my collections today I looked back at some of the articles issued during pre-independence for Air India when it was operated by Tata Airlines."
Anand's personal numismatic museum at his home has 18 files of different varieties of coins, currency notes, cheques, hukum namas, hundi, khadi hundi, error notes, fancy notes, etc besides demonetized currency notes etc.
His collection also includes Rs 1000 notes issued by George VI in June 1938 and demonetized in April 1946, Rs 1000 currency notes issued in 1954 and demonetized in 1978 and Rs 1000 notes issued in October 2000 and demonetized on November 8 this year.
Anand, a member of about a dozen Philatelic societies across the country both the pre-independence and Post-Independence Period Stamps, including both the Feudatory Stamps used by independent princely states and Conventional stamps bearing the symbols of both the respective state and the British Empire.
Anand, who has a separate museum for coins and stamps at his house, also talked about his other collection of postal stationeries that includes envelopes, post card, inland letters and registered letters ranging from 1862 to 1981 i.e from the era of Queen Victoria to King George VI in the pre Independence era. His postal stationery also has postcards of Queen Victoria and of Princely states like Jaipur and Travancore.