Dengue, malaria cases drop to half amid Covid-19 in Jharkhand
Intensified vector-borne disease control initiatives, sanitization work may be behind the encouraging trend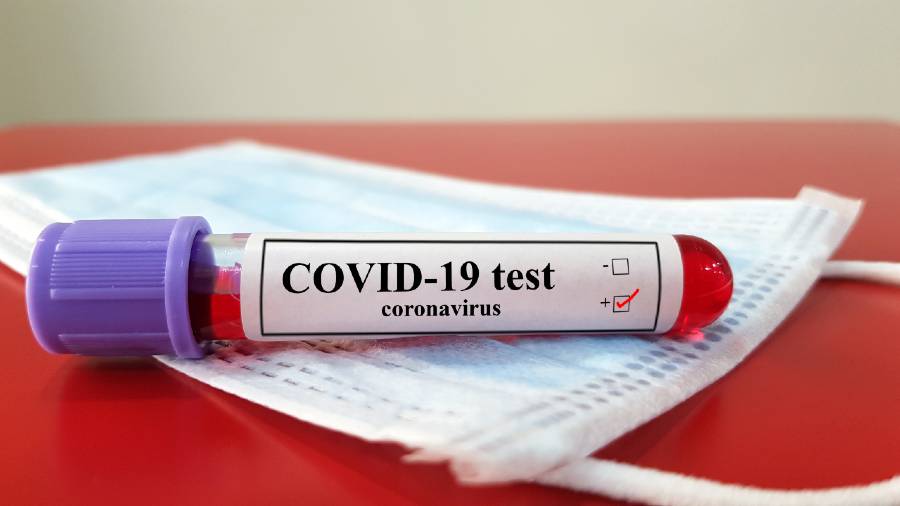 ---
Ranchi
|
Published 01.09.21, 04:14 PM
|
---
Cases of vector-borne diseases have dropped significantly in Jharkhand since the Covid-19 pandemic hit the state in March 2020, officials from the National Vector Borne Disease Control Programme (NVBDCP) said on Wednesday, indicating that the aggressive sanitization work done to tackle the SARS-CoV-2 virus coupled with added measures taken to prevent an outbreak of vector-borne diseases during the ongoing crisis might be the reason for the drop in cases of dengue, malaria.
As per data compiled by the Jharkhand unit of the NVBDCP, cases of malaria dropped by more than 50 per cent from 2019 to 2020 and hardly 3 per cent from 2020 to 2021, indicating that Jharkhand witnessed the highest drop in malaria cases in the period when Covid protocols were first introduced. Dengue cases also witnessed a significant drop since Covid-induced restrictions were imposed.
As per the data, the state reported 37,133 malaria cases in 2019 compared to 16,655 cases in 2020. In 2021, the state reported 6,467 cases of malaria from January to July against 6,692 cases reported from January to July in 2020. As per government data, dengue cases dropped from 825 in 2019 to hardly 79 in 2020. From January to July this year, the state has reported 53 dengue cases.
"It is hard to say if the cases of dengue and malaria dropped because of the measures taken to check Covid cases, but one cannot deny that sanitization works do kill insects and viruses that may cause vector-borne diseases," said an NVBDCP official.  
Besides, NVBDCP had also intensified measures to check the spread of vector-borne diseases during this period following a heads up from the Ministry of Health and Family Welfare (MoHFW) that spread of vector-borne diseases may increase the gravity of the Covid-19 situation in the country, officials said.
State Malaria Officer Dr Shesh Narayan Jha said that intensified campaigns against vector-borne diseases had a greater role to play in checking dengue and malaria cases than Covid-induced precautionary measures.
"I agree that sanitization does kill germs and viruses, but the credit of curtailing dengue and malaria cases should mostly go to the dedicated campaigns run for checking the spread of vector-borne diseases in 2020 as well as in 2021," said Dr Jha, adding that sanitization works done due to Covid-19 had their limitations.
The pandemic, according to Jha, made control of vector-borne disease even more challenging for the teams in Jharkhand as they had to follow Covid protocols and take precautionary measures during the campaign. "The Indoor Residual Spray done to protect households from vector-borne diseases played a key role in checking the cases," added Jha.