Elephant sanctuary to have zip line, thanks to centre's Swadesh Darshan
Aaaeeeyyy! Now, do the Tarzan yell at Dalma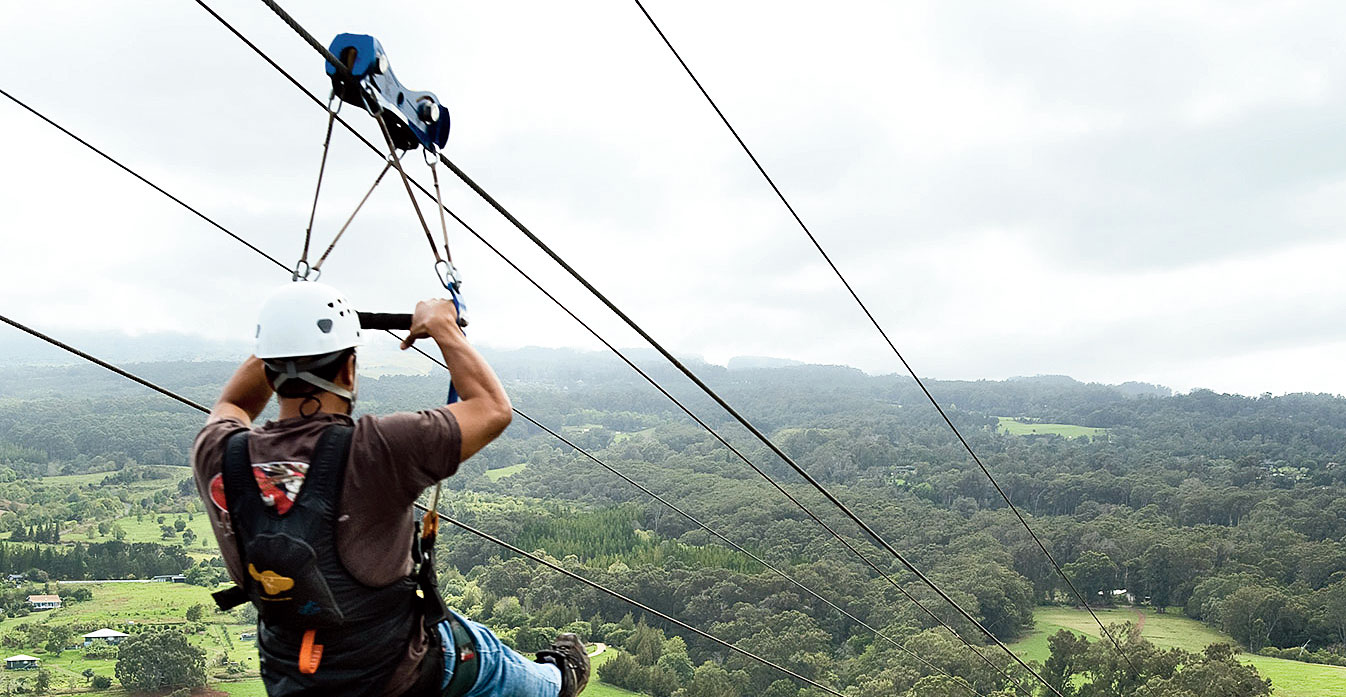 The kind to come up at the Dalma sanctuary
(Telegraph file picture)
---
Jamshedpur
|
Published 13.08.19, 06:45 PM
|
---
Remember Tarzan, swinging from tree to tree? Soon, you could do the same at the Dalma elephant sanctuary if you are so inclined, courtesy a steel rope and a system of pulleys.
The animal park, atop Dalma Hill, will soon be having its own zip line, an adventurous way of transporting goods or people downhill, the contraption likely to increase the destinations' thrill quotient among tourists.
The Centre has earmarked the Dalma sanctuary, 30km from here, for the zip line project which it will fund under Swadesh Darshan Scheme.
A zip line comprises a pulley suspended on a cable made of stainless steel, mounted on a slope. It is designed to enable cargo or a person propelled by gravity to swing from the top to the bottom of the inclined cable by either holding on to the free-moving pulley or being attached to it.
Dalma divisional forest officer C.M.P. Sinha said the 192 sqkm sanctuary was an apt location to set up a zip line.
"The reserve has several slopes and a zip line can be set up on any one of them. Introducing a zip line will be a silver lining when it comes to tourist footfall," he added.
The elephant abode is among the favourite getaways for tourists from Bengal, Odisha, Chhattisgarh. Residents fo Jharkhand also frequent the hill.
With accommodation at the sanctuary not an issue, the zip line can be a huge draw for tourists. Tourists have the option of staying at bamboo huts, plush air-conditioned cottages and additional non-AC rooms at Makulakocha.
An official at Dalma's forest range office in Mango said a Central team was likely to visit the sanctuary sometimes later this year to identity the slope where the zip line would be put up. After that a DPR would be drawn up, he added.
Swadesh Darshan Scheme, launched by the Union ministry of tourism in 2014-15, is aimed at integrated development of theme-based tourist circuits of the country.
The idea was to synergise the Swadesh Darshan Scheme with other government schemes, like Swachh Bharat Abhiyan, Skill India and Make in India, so that the tourism sector could work as a major engine of job creation and be the driving force for economic growth.