Covid-19 cases spike, steel city on edge
27 new patients — the biggest such spike on a single day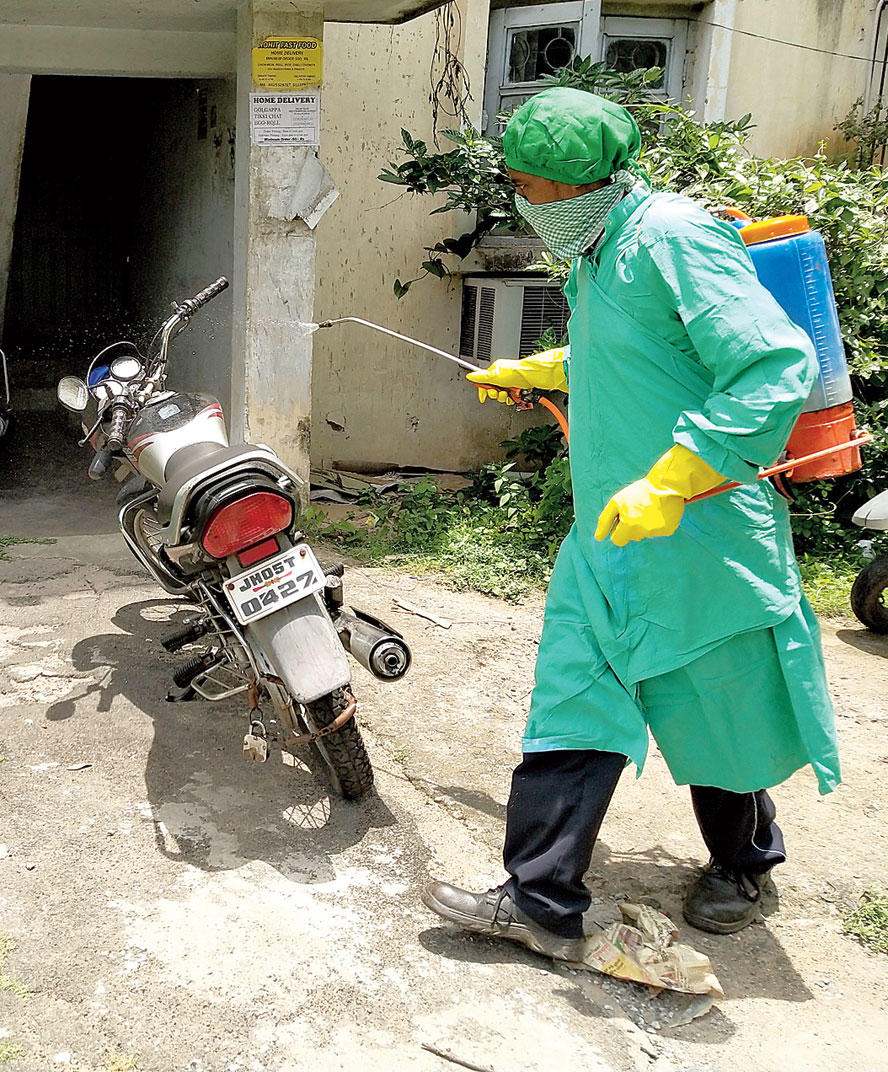 ---
---
The steel city and East Singhbhum are on edge with 27 new Covid-19 cases on Saturday — the biggest such spike on a single day — close on the heels of 15 cases on Friday.
This takes the total number of Covid-19 cases in East Si­n­ghbhum alone to 80, acco­rding to the government bulletin.
According to the district surveillance unit for Covid-19, all the positive cases had travel histories. Most of them were in institutional quarantine and had been shifted to the Tata Main Hospital's Covid wing.
Till Saturday 7.30pm, 14 containment zones had been set up across East Singhbhum.
The new containment zo­n­es in Jamshedpur include Jawaharnagar Road 14 (Ma­ngo), Birsanagar Zone 8 and Barinagar (near Telco).
But the containment zone in Chakulia in Ghatshila — which saw the first two Covid-19 cases — has been freed after the duo recovered at the Tata Main Hospital Covid wing.
Health minister order
Jamshedpur: State health mi­nister and Jamshedpur West MLA Banna Gupta on Saturday directed Tata Steel Utilities and Infrastructure Services and Jamshedpur Notified Area Committee (JNAC) to jointly prepare an action plan to treat drain water falling into the Subarnarekha river, the sour­ce of the Moharda drinking water project. He also asked civic bodies to plan spraying larvicides and fogging urban areas before monsoon to avert the threat of vector-borne diseases.