Stuck work, health risk in Jamshedpur and Ranchi
Both the cities had been witnessing outbreaks of dengue since the last few years between May and September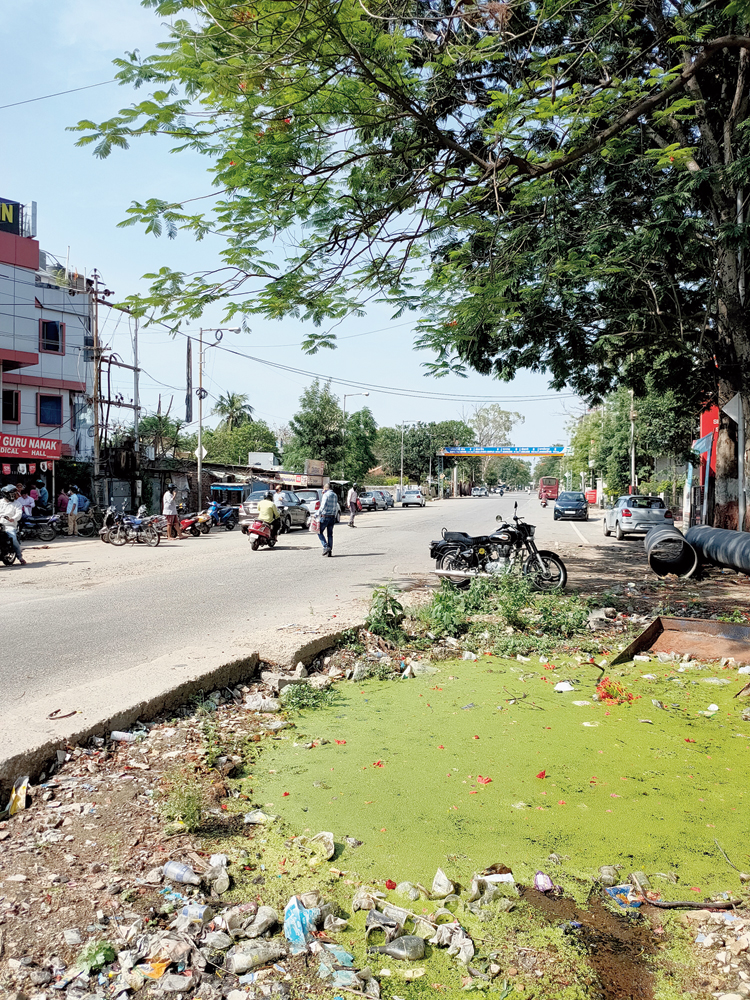 ---
---
Pending road and drainage infrastructure projects in Jamshedpur and Ranchi are fast turning into breeding grounds for mosquitoes, leading to threat of vector-borne diseases a time civic bodies and the health department are trying to contain the Covid-19 pandemic.
Ranchi and Jamshedpur had been witnessing outbreaks of dengue since the last few years between May and September.
Several important urban infrastructure projects which are labour intensive in nature had been stuck in the lockdown imposed since March, admitted a senior project manager in Jharkhand Urban Infrastructure Development Company Limited (Juidco), who requested anonymity.
"Even the directive of April 18 for starting of urban infrastructure projects was only meant for in-situ labourers (where the labourers are positioned at the site and do not need to travel). To add to the problem we have witnessed a fairly rainy summer so far, leading to drains clogged with twigs, leaves and other waste and leading to water accumulating. The drains dug for road work are also getting waterlogged. We are hopeful that after May 17 we will get a few relaxations at least to complete important projects," the Juidco manager said.
The directive of the home ministry issued on April 15 (for the lockdown 2) stated that continuation of works in construction projects, within the limits of municipal corporations and municipalities, where workers are available on site and no workers are required to be brought in from outside, would be allowed from April 20. Simultaneously, the Jharkhand urban development department issued an order on April 18 for across the state.
However, most of the road widening and drainage projects in the state specially in big cities like Ranchi and Jamshedpur are not in-situ construction sites in nature. Workers come to the sites from faraway places, which has led to delay in starting of such projects.
In Jamshedpur, one such site is alongside the Golmuri-Burmamines Road whose widening work began last year and was scheduled to be completed by March-April this year but has been stuck in the lockdown and stretches of the incomplete drains have got waterlogged in the recent rains. Another site is near the district collectorate where a roadside drain has got clogged with plastic waste leading to water accumulation.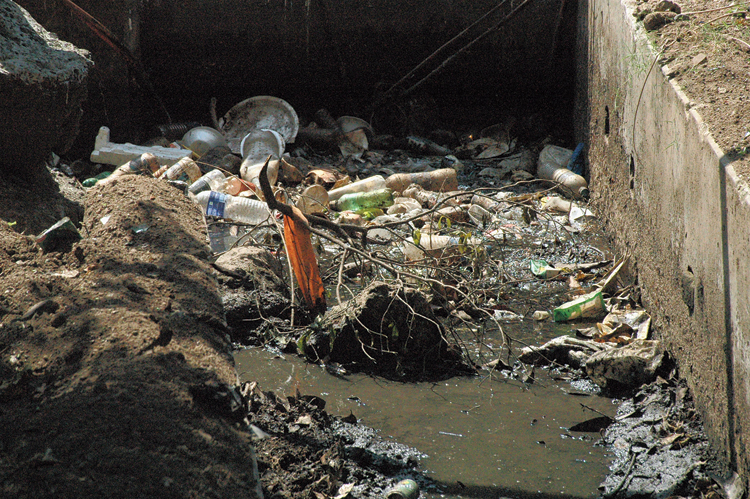 Jamshedpur Notified Area Committee (JNAC) special officer Krishna Kumar admitted most staff were engaged in fight against the Covid-19 pandemic but assured to take it up with Tata Steel Utilities and Infrastructure Services Limited (TSUIS, formerly Jusco) for remedial steps.
"Our staff are engaged in various Covid-19 duties. However, we will take up the issues with Jusco for a joint action plan to prevent vector-borne diseases near such projects," said Krishna Kumar.
TSUIS spokesperson Sukanya Das said regular spraying of larvicides and fogging was being done as part of their effort to prevent vector-borne diseases.
"And wherever we get information about waterlogged areas we immediately take up remedial steps. We will look into the two places mentioned," Das said.
In Ranchi, the incomplete smart road projects near the airport with open drain and incomplete drainage projects along Station Road have had water accumulation.
"Whenever we get information about clogged drains we take it up on priority basis to get it cleaned so that there is no water logging. We have also begun fogging and spraying larvicides and will do the same in these two spots too," said Ranchi deputy municipal commissioner Shankar Yadav.