Parents demand fee waiver
Members demonstrate with social distancing norms in mind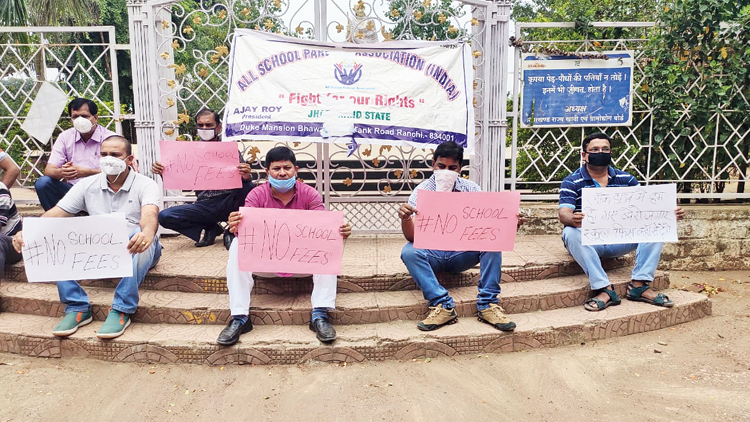 ---
Ranchi
|
Published 26.05.20, 09:08 PM
|
---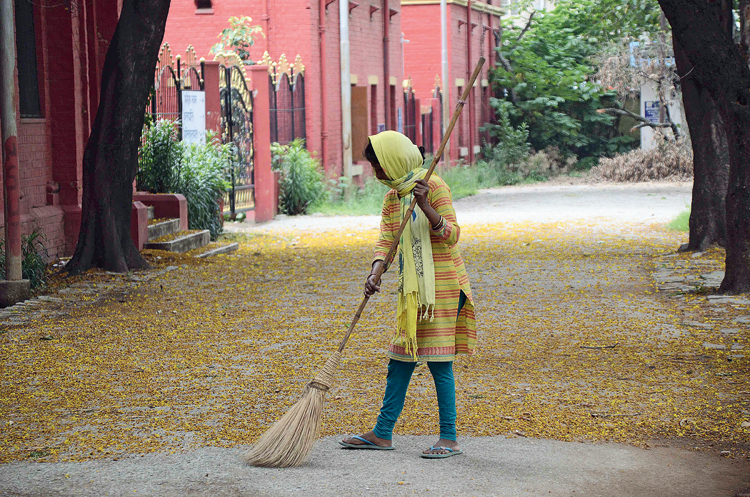 "Many households actually have no cash to pay fees. We have been requesting the government to issue a notification on private schools waiving fees, but nothing has happened even after two months of lockdown. We have heard good intentions but nothing concrete has emerged," he said. "That's why we were compelled to sit on a protest."
He added the Delhi government issued a notification on April 18 asking schools to only charge tuition fees and nothing else during the pandemic lockdown. "But many private schools here still demand bus charges, annual fees, smart class and computer fees, building maintenance and other charges. Many schools charge between Rs 50,000 and Rs 60,000 as provisional fees for Class XI. If the state government doesn't take steps to help parents, we will move court," said Rai.
Protests of parents against private school charging school fees picked up steam on Tuesday with a small but actual demonstration in the heart of the state capital.
Over 10 members of the All Schools Parents' Association, Jharkhand, protested in front of Mahatma Gandhi's statue on Morabadi grounds in Ranchi on Tuesday, keeping in mind social distancing norms in view of the Covid-19 pandemic.
The members demanded private schools waive fees from March to May.
The protest started at 10am with participants wearing masks and sitting away from each other. Many parents held up placards with slogans saying job and salary cuts had made them unable to pay school fees.
It ended at 11.30am, said the president of the association, Ajay Rai. "The parents wanted to protest till 1pm but the police asked them to leave as they did not have permission for the activity. Everyone left peacefully," Rai said.
Rai added that many parents had lost their jobs or received hefty pay cuts during the pandemic, or seen their small businesses suffer.