Coronavirus blow to XLRI's annual convocation
The B-school's 64th annual convocation was slated on March 21 at the Tata Auditorium but has been postponed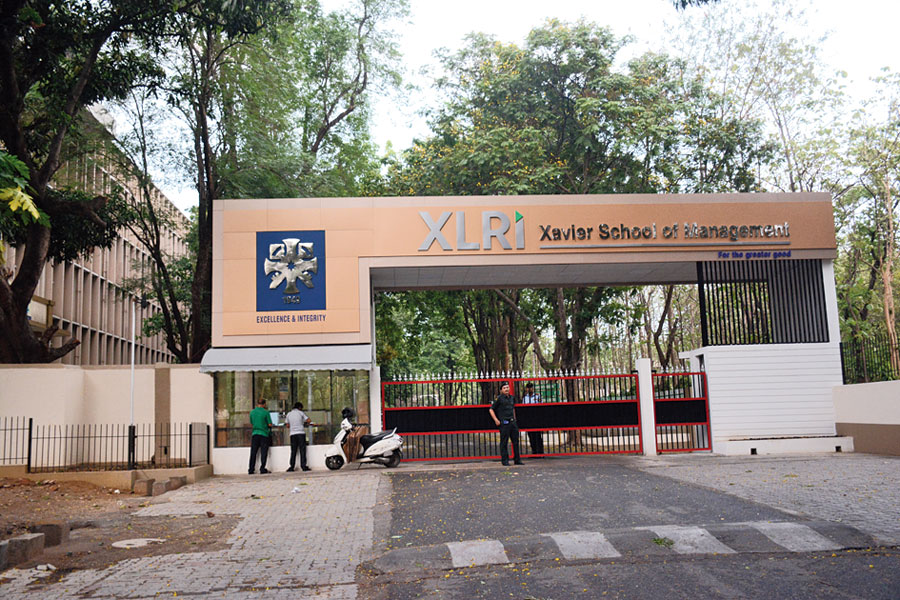 ---
---
The outgoing batch of XLRI students will have to wait for their degrees as the premier B-school has cancelled its annual convocation in view of the coronavirus outbreak.
XLRI's 64th annual convocation was slated on March 21 at the Tata Auditorium but the B-school management decided to postpone the event in the wake of the World Health Organization characterising the outbreak of the novel coronavirus as a pandemic.
On Thursday, emails addressed from XLRI director Father P. Christie were sent to all students and administration informing about the decision.
The email read: "We deeply regret to inform you that the much-awaited Convocation 2020 stands postponed. We had to take this painful decision of postponing the convocation following advisory from the local authorities and the inputs from our stakeholders on the ongoing situation arising out of the novel coronavirus (COVID-19) outbreak."
The email further reads: "We sincerely look forward to welcoming you and your loved ones to the convocation at a later date once the situation becomes normal."
Father Christie added: "In the wake of Coronavirus outbreak in India and globally we have decided to postpone XLRI's annual convocation for an unspecified time. In line with the advisories issued by the health ministry and WHO, we urged our students to avoid travelling and avoid large gatherings to mitigate the spread of the COVID-19. The decision to defer the convocation ceremony has been taken to avoid putting our students, staff and their families at risk."
This year, more than 520 students were supposed to receive their diplomas at the convocation.
XLRI had also decided to confer the prestigious Sir Jehangir Ghandy Medal for Industrial and Social Peace to Sanjiv Mehta, chairman and managing director of Hindustan Unilever.
Students who would have received their diplomas are disheartened but realistic.
"Something like this has never happened. It is really disheartening because you literally plan for your convocation months in advance with your near and dear ones as it is a big day in one's life. But avoiding public gatherings is the least we can do to help stop an outbreak or avoid putting people at risk. We shall come for the convocation whenever it happens," said one of the business management students.