Cops on alert as bike gangs begin spate of chain snatchings
Incidents of theft in broad daylight keep policemen on toes after lockdown relaxations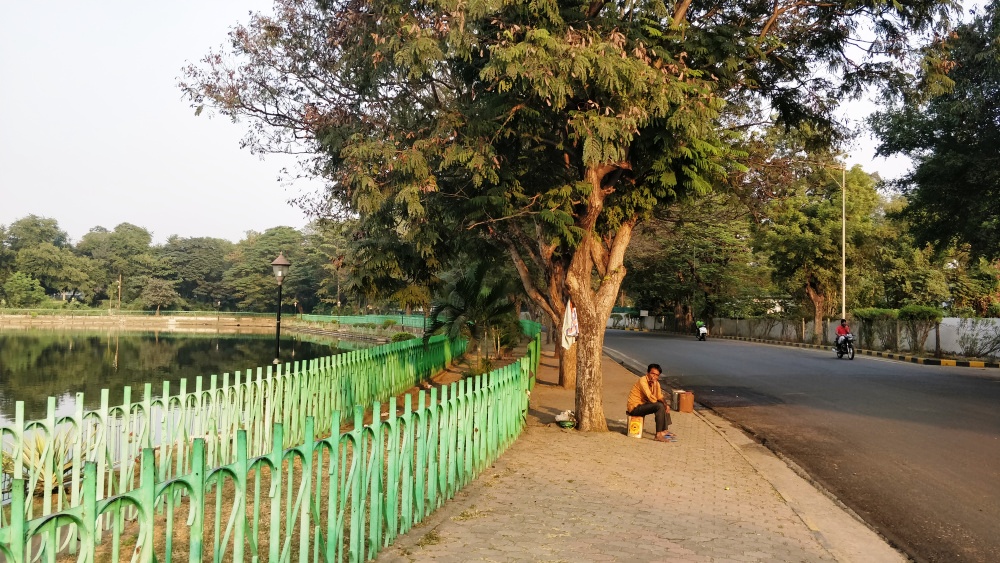 ---
---
Bike-borne criminals have become active with incidents of chain snatching reported at various localities here on Saturday, following a lull of over two months.
The snatchings took place at Sakchi, Bistupur and Kadma, prime locations of the city, after the people ventured out of their homes for work and shopping.
All the three crimes were committed between 1pm and 3pm on Saturday.
Almost all senior police officers, including the senior superintendent of police, Takmil Banan, were on the streets at the time, carrying out an awareness drive against the spread of coronavirus.
The first incident took place around 1pm when Kamal Maity, 45, was returning home to Mango from Bistupur on his scooter, with wife Sabri.
As the couple were passing the Bistupur-Sakchi road, two bike-borne criminals came up and snatched a gold chain from Sabri's neck and sped off towards Sakchi. Kamal chased the criminals on his scooter, but they managed to escape.
The couple have lodged an FIR at Sakchi police station.
The second incident took place near the Keenan Stadium in Bistupur around 2pm. Neha Yadav, 30, was returning home from Sakchi with her two children on a scooter, when two bike-borne goons snatched her necklace and fled as she was crossing Keenan Stadium.
The thieves fled through the Straight Mile Road toward Bistupur. She has lodged an FIR at the Bistupur police station.
A similar incident took place around 2.45pm when a 35-year-old woman, Anki Dey, was coming towards Kadma from Sakchi through the Beldih Lake area. A lone biker snatched her gold chain as she was passing through the Beldih Lake Road and sped off toward BH Area. The victim has lodged an FIR at Kadma police station.
Separate teams under city superintendent of police Subhash Chandra Jat carried out raids at various places and scanned CCTV footage to trace the criminals.
"More than one incident of chain snatching took place on Saturday. We are making all possible efforts to trace the criminals and trying to ensure they don't recur," Jat told The Telegraph Online.
He said they were hopeful of tracing the criminals on the basis of CCTV footage and that more than one gang may be involved.
Jat added that pillion riding had been banned on two-wheelers from Sunday.
A police officer said unemployment caused by the coronavirus pandemic could be the cause of the rise in criminal acts in the city.
The officer said the snatchings might have been committed by the drug addicts who had gone into hibernation due to the prolonged lockdown.
The police also recovered a live cartridge from the site of a group clash at Tuiladungri locality under Golmuri thana area late on Saturday night.
Golmuri officer in-charge Ranvijay Sharma said, "A police party had rushed to the spot on receiving information about a clash and found a live cartridge of .315 bore lying there. Maybe the cartridge had fallen down from someone's pocket or it belonged to one of conflicting groups, indicating that some of them were carrying firearms. We are investigating the matter."