Conducive atmosphere prevails in state for investment: Hemant
The Chief Minister expresses satisfaction at the state's progress while laying the foundation stone for a cement factory in Bokaro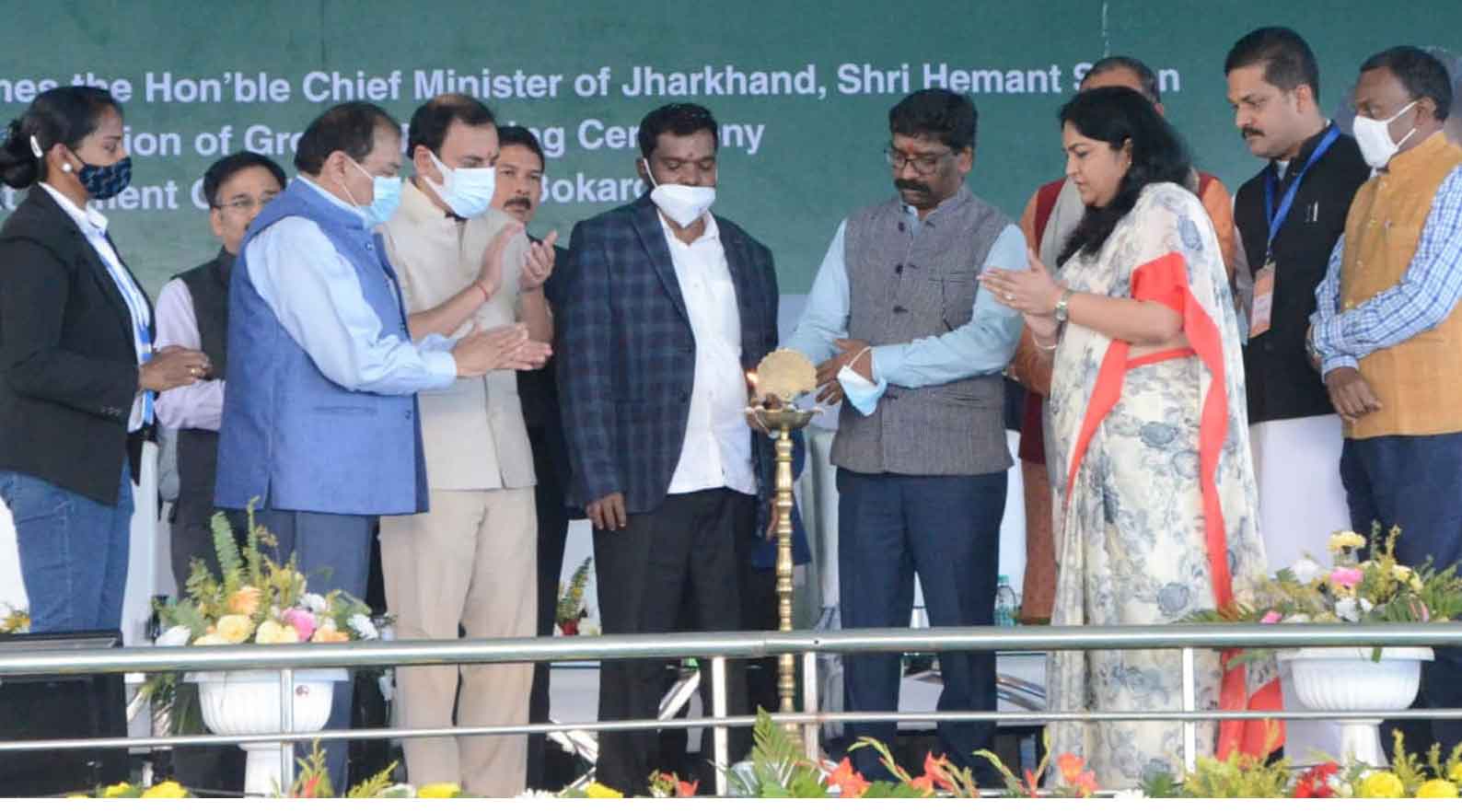 ---
Dhanbad
|
Published 06.12.21, 09:08 PM
|
---
Chief Minister, Hemant Soren on Monday, laid the foundation stone for a 2.6 MTPA new cement factory of the Dalmia Bharat Limited in Bokaro. 
The project is set up at a cost of of Rs 567 crore on 16 acres of land in the Bokaro Industrial Area Development Authority in Balidih as part of the extension project of the existing 3.7 MTPA cement plant.
Notably, land was provided to Dalmia Bharat Limited as per the agreement signed during the investors' meet held in New Delhi in August this year and cumulative capacity of the factory will increase to 6.3 MTPA after the commissioning of the new plant.
Notably, Hemant was also present at the inauguration of the first cement factory of 3.7 MTPA as Deputy Chief Minister held on April 28, 2012 carried out under the leadership of then chief minister Arjun Munda .
Though, the factory was initially owned by JP-SAIL, Dalmia Bharat Limited later purchased the stake. 
Notably, slag required as raw material for production of cement reaches the existing 3.7 MTPA  factory through the Bokaro steel Plant and thus with the establishment of the new factory the Bokaro Steel plant will find increased sales of it's products..
Meanwhile speaking during the occasion as chief guest in the presence of HRD minister, Jagaannath Mahto; Bokaro MLA, Biranchi Narayan; Managing Director of Dalmia Bharat Limited, Punit Dalmia and its Chief Executive Officer Mandra Singhi, Hemant said, "Jharkhand  has progressed a lot in terms of industrialisation and a lot of more potential for further progress still  lies."
Assuring all kinds of support to investors from the state government, he said, "Conducive atmosphere prevails in state for investment and we are further committed to  ensure all kinds of facilities to industrial houses."
"We have the will power to ensure further development of state and all hurdles will be overcome to ensure the industrial development of the state through strong will power" further said Soren
He further said that the development of the state can be ensured through industrial development only and the state government has conceived of such an industrial policy through which a new history can be scripted. He also assured all steps to rejuvenate the Bokaro Industrial Area Development Authority lying inactive for quite some time.