Bokaro Steel Plant urged to support MSMEs during pandemic
JIADA convenes meet to chalk out solution to industry woes, seeks suggestions to improve trade scene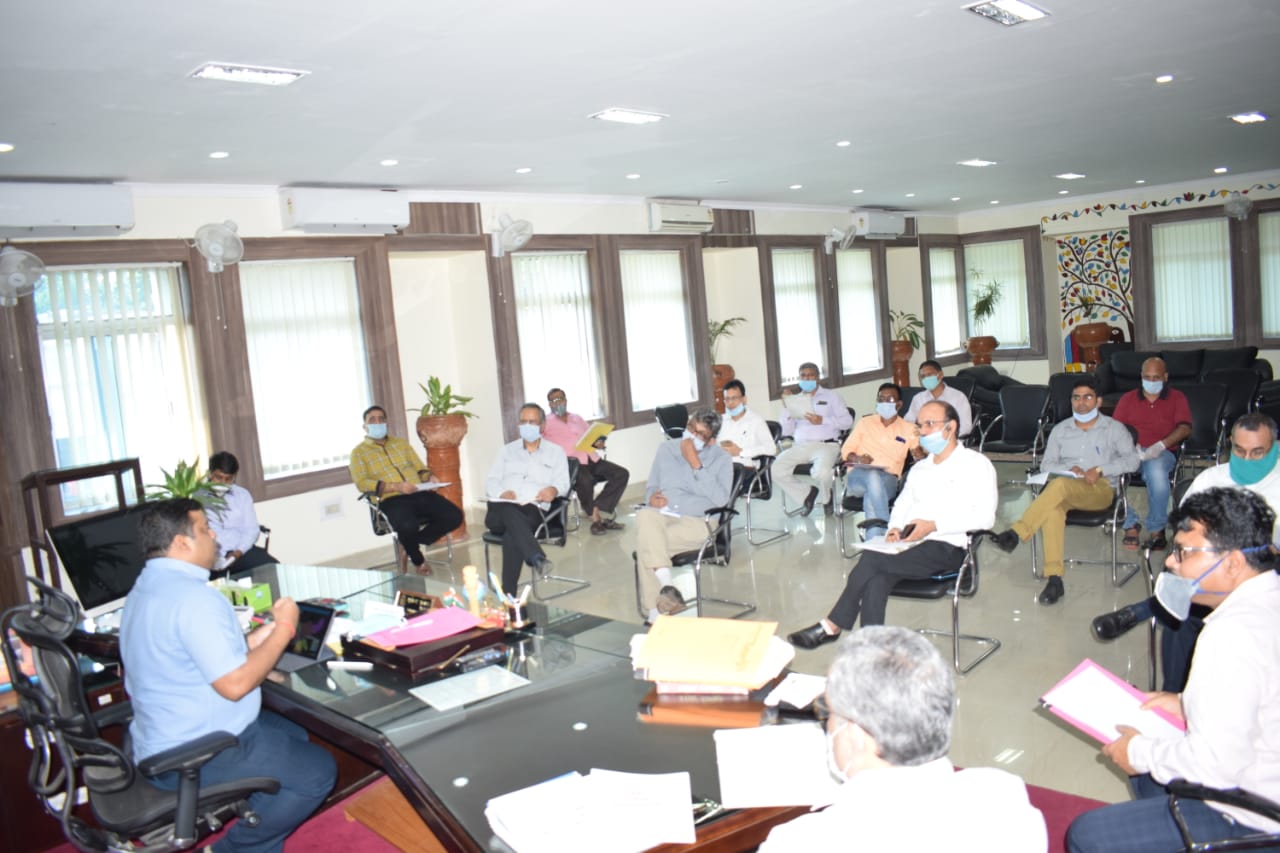 ---
|
Bokaro
|
Published 09.06.20, 02:55 PM
---
The Jharkhand Industrial Area Development Authority (JIADA) on Tuesday asked Bokaro Steel Plant (BSL), a unit of Steel Authority of India Ltd (SAIL), to support the MSME's that are dependent on it, to improve the industrial scenario of Bokaro during the Covid-19 pandemic.
Regional director-cum-deputy commissioner, Bokaro, Mukesh Kumar, chaired a high-level meeting organised by JIADA at the Collectorate Building, to discuss the issues with BSL, which are affecting the survival of around 300 MSMEs operating in the Balidih area of JIADA.
The secretary, JIADA Bokaro region, Sundeep Kumar, executive director, material management of BSL, V.K. Pandey, chief general managers of BSL, president of Jharkhand Industries Association (JIA), Mahesh Kejriwal, and top industrialists attended the meeting.
The meeting concluded with a positive note as BSL senior officials assured possible help to MSMEs.
At least 300 small industries and MSMEs are passing through a bad phase as a result of lack of work orders from BSL here.
According to the ministry of home affairs instructions, many industries in JIADA have opened with their limited resources during the lockdown, but might not be able to sustain it for long.
The Jharkhand Industries Association asked the government to ask PSU's to pay their arrears and give work orders only to those industries which are in the state.
Of the 547 industries in Bokaro, 115 are production planning shops (PPS) and 185 are MSME' s depending on BSL. A total of 60 industries have closed down, termed sick.
A JIA member said the BSL had floated a purchase inquiry for Rs 297 crores in 2019-20, of which MSMEs in JIADA achieved only Rs 8.38 crore.
BSL reserves purchase of 2,700 items manufactured by MSMEs in JIADA while for 12,000 items it floats an open purchase inquiry in which MSMEs can participate.
However, it said the MSMEs failed to compete regarding quality and price.
The regional director, Mukesh Kumar, asked BSL to be sympathetic towards the MSMEs and requested industrialists to make their products more competitive.
He asked the BSL management to submit a report about floated enquiries and orders in this quarter along with quality and delivery of items done to JIADA within 48 hours.
The BSL has also been asked to initiate price fixation of products manufactured in MSMEs and submit it within a fortnight. There are 160 identified products proposed for fixation.
JIADA's intervention has brought relief to the MSMEs as the BSL assured them of providing relief by giving delivery extension of products for three months.
The regional director has initiated a technical team comprising the JIADA secretary for Bokaro region, Sundeep Kumar, to sort out the issue.
Kumar has also asked MSME's to provide employment to at least 500 migrant workers, who arrived here mid-lockdown, from the database provided to them to boost employment in the area. JIA president Mahesh Kejriwal said, "The meeting was very fruitful as many of our demands have been taken into notice and JIADA has asked BSL to support MSME's in overcoming the bad phase."
The chief general manager (CGM), material management, F.R. Aazmi said they were working on the details of the meeting.