BJP slams Saryu Roy and Hemant Soren
"On what moral ground will Roy campaign for Soren?" BJP spokesperson Pratul Nath Shahdeo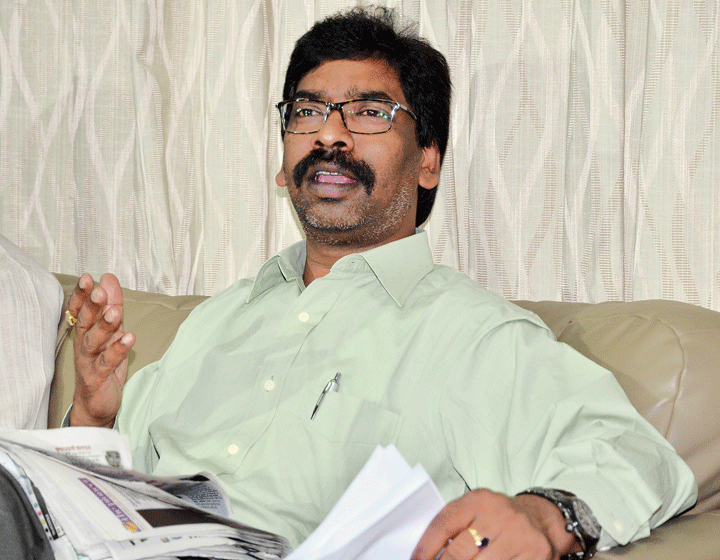 ---
|
Ranchi
|
Published 14.12.19, 08:39 PM
---
Saryu Roy, the BJP minister-turned-Independent challenger of CM Raghubar Das, has raised the BJP's hackles for announcing that he would campaign for JMM working president Hemant Soren in Dumka and Barhet.
"On what moral ground will Roy campaign for Soren?" BJP spokesperson Pratul Nath Shahdeo on Saturday said. "On the one hand Roy talks about morality in politics and on the other hand he is supporting Soren who along with his family members are facing allegations of capturing tribal land across Jharkhand. Roy is just repaying Soren who supported him in the Jamshedpur East Assembly seat campaign (against Das)."
Shahdeo claimed that Hemant will be defeated in both Dumka and Barhet.
On Sunday and Tuesday, Prime Minister Narendra Modi will campaign for the BJP in Dumka and Barhet.
"In the 2014 Assembly election, we had defeated him (Hemant) from Dumka. In the 2019 parliamentary election, we had defeated JMM patriarch Shibu Soren from Dumka," Shahdeo pointed out. "For the 2024 Assembly election, Hemant Soren will have to search for new Assembly seats. His political career is on the decline and no amount of support will save him," Shahdeo said.
Shahdeo said that the election campaign also exposed the fissures in the Opposition combine: "Hemant Soren instead of supporting the Congress candidate in Jamshedpur East (Gaurav Vallabh) supported Roy. It shows that alliance partners are stabbing each other."
He also accused Roy of levelling false allegations: "He recently claimed that the BJP had called EVM hackers to tamper with the machines for Jamshedpur East and they are staying in some hotel. Police questioned those people and they were found innocent. The Election Commission squarely rejected Roy's claim."