Binod Bihari Koylanchal University mid-term exams on hold
Many of the examinations, scheduled from July 2, put off till further review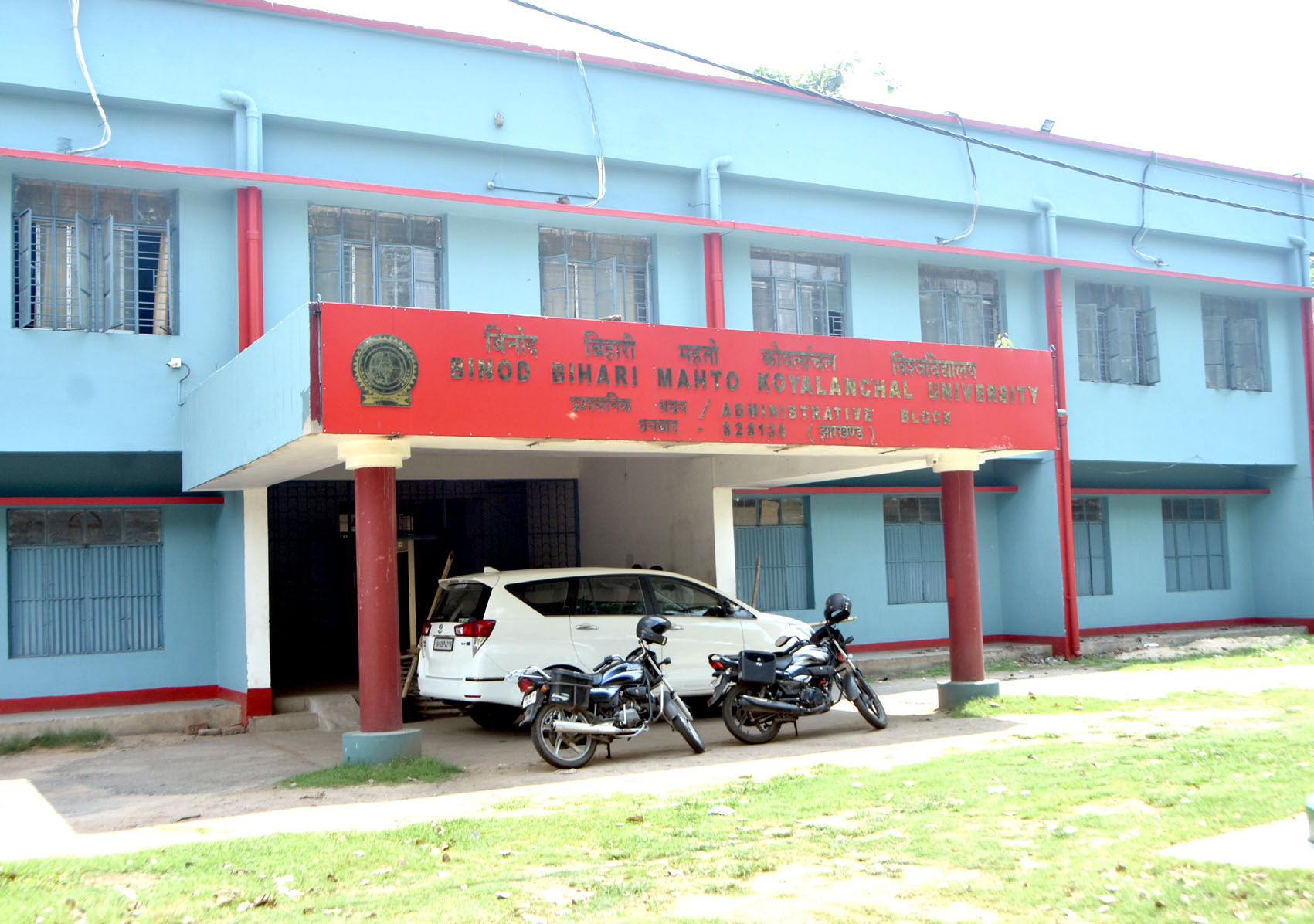 Binod Bihari Koylanchal University in Dhanbad
Telegraph picture
---
Dhanbad
|
Published 27.06.20, 08:50 PM
|
---
Binod Bihari Koylanchal University, Dhanbad, will postpone its mid-term examinations, including the post-graduate and under-graduate examinations and the LLB and MBBS examinations scheduled from July 2, in view of the state government's decision to extend the lockdown till July 31.
The decision was taken during a meeting of the examination board held at the university office on Saturday.
The meeting was held in the presence of pro vice-chancellor, Anil Kumar Mahto, and examination controller, Satyajit Kumar Singh, besides others.
The university also postponed filling up examination forms of semester III of MA/MSc/MCom for the session 2018-2020 and semester VI examination of the undergraduate course, till further orders.
The university administration, earlier in June, decided to hold examinations of different semesters from July 2 after the approval of the district administration.
Ranchi University and Kolhan University had already decided to promote the students in view of the lockdown.
The university, in a notice issued on June 25, fixed the date for filling up examination forms for semester III exams of MA/MSc/MCom from June 26 to 29.
The last date was fixed as July 1 to 2 with a late fine of Rs 500.
The administration's decision to postpone examinations cleared the confusion for 20 affiliated and around 25 department students of the university, situated across Dhanbad and Bokaro.
Online classes were conducted in all the colleges and university departments of the university, using different platforms including Edmodo, Zoom and Skype.
Examination controller Satyajit Kumar Singh told reporters, "The decision to postpone all internal and external examinations were taken in view of extension of lockdown by the government."
"We will take further decisions to hold any internal or external examinations after reviewing the situation," Singh said.
Several top academic and technical institutions of the country, including IITs, are conducting online classes from the next session and will promote the students.