Bay system brewing, may impact Jharkhand weather
Cyclonic circulation to intensify into a low-pressure hub by Wednesday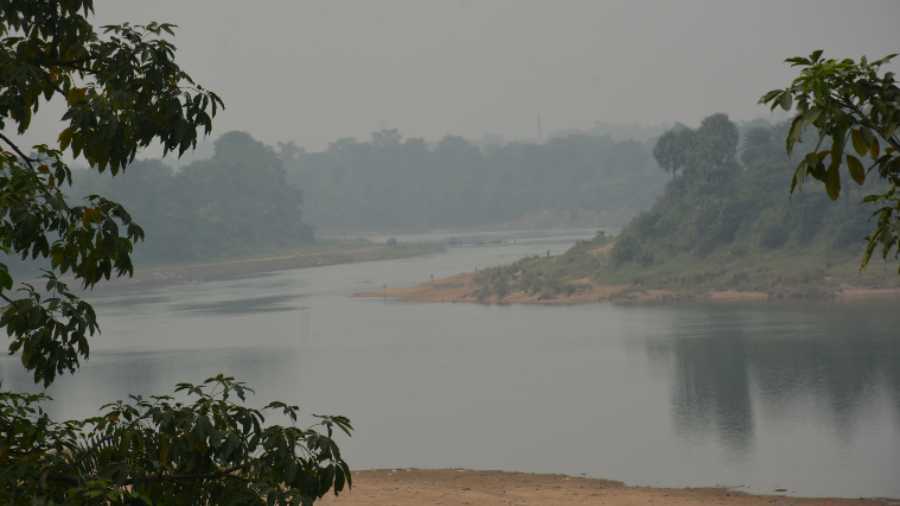 ---
Jamshedpur
|
Published 26.10.21, 05:19 PM
|
---
After a short breather, Bay of Bengal is getting ready to host another low-pressure hub later this week.
Weathermen at IMD's Ranchi Meteorological Centre said on Tuesday that a cyclonic circulation had formed over south east Bay of Bengal. "Doppler radar inputs suggest that the cyclonic circulation is expected to intensify into a low- pressure over central Bay of Bengal in the next 24 hours or so, " said Abhishek Anand, head of Ranchi Met Centre.
He, however, said that it was too early to say whether the system would intensify into a cyclonic storm.
Met officials at IMD's Regional Meteorological Centre at Alipore in Calcutta spoke on similar lines. "Satellite pictures and other weather models suggest formation of a cyclonic circulation over south east Bay of Bengal. The cyclonic circulation is expected to concentrate into a low-pressure in the next 24 hours, " said a duty officer there.
Several places across Jharkhand, including Ranchi, Jamshedpur and its adjoining districts, saw haze and formation of clouds on Tuesday which weathermen said was due to the impact of the atmospheric circulation brewing over the Bay of Bengal.
The sun played hide and seek with clouds through the day. Ranchi Met Centre, in its forecast, issued on Tuesday afternoon, suggested no significant change in both day and night temperatures during the next 72 hours.
Met statistics suggested that both Jamshedpur and Sahebganj recorded the highest maximum temperature of 32.5°C in the past 24 hours while the lowest minimum temperature of 16.6°C was recorded at Chaibasa in neighbouring West Singhbhum district.
Weathermen confirmed that the south-west monsoon had withdrawn completely from the country on Monday, resulting in favourable conditions for the early advent of winter in Jharkhand. But the formation of the cyclonic circulation and the low- pressure system would result in an unfavourable wind pattern for the next few days.