Ballad of Bibhutibhushan's last abode beckons
A dedicated group wants to develop Gouri Kunja in ghatshila into a tourist draw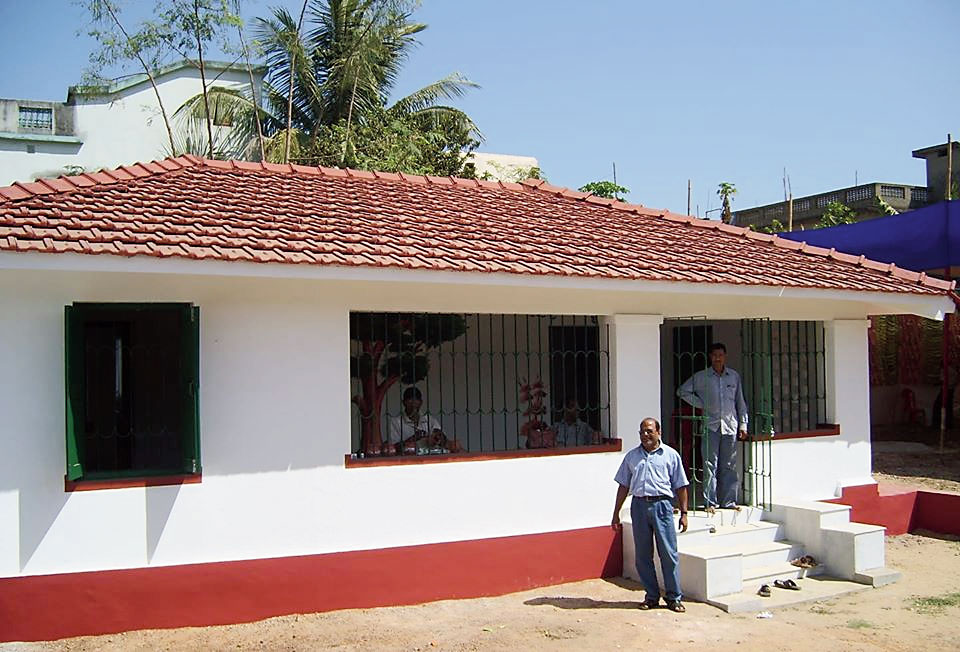 Gouri Kunja in Ghatshila.
Telegraph picture
---
Jamshedpur
|
Published 06.02.20, 06:53 PM
|
---
For many book lovers, Pather Panchali, featuring the inimitable sibling duo Apu and Durga, is one of the most treasured memories from childhood, something to be savoured again and again. And for movie buffs across the world, Satyajit Ray's Apu trilogy, based on the book, remains one of the most timeless portrayals on reel of the human condition.
Many in Kolhan know that Pather Panchali's author Bibhutibhushan Bandyopadhyay — who also wrote Chander Pahar and Icchamati, among other acclaimed works — lived for years in Ghatshila till his death in 1950. Bibhutibhushan, one of the most prominent writers of the post-Tagore era in Bengali literature, was famous for prose that often extolled nature.
Now, a group of literature lovers in Ghatshila wants to Gouri Kunja, Bibhutibhushan's residence where he incidentally also wrote Pather Panchali, as a tourist spot to make its heritage more widely known.
The Gouri Kunja Unnayan Samiti, formed in 2007 with members from other local clubs such as Sanskriti Sansad at Dahigora, Evening Club at Babuline, Netaji Pathagan at Moubhandar, Bibhuti Smriti Sansad at College Road and Kasida Athletic Club, has been contributing both money and ideas to sustain Bibhutibhushan's legacy.
For most Bengali tourists who come to Ghatshila, Gouri Kunja, named after Bibhutibhushan's first wife who died of cholera a year into their marriage, is a prime attraction.
Till 2008, Gouri Kunja was in a dilapidated state. It was then that the local social workers got together to seek a no-objection certificate from Bibhutibhushan's descendants to restore it with help from then Ghatshila MLA Pradeep Balmuchu.
To maintain activities at the venue, Gouri Kunja Unnayan Samiti president Tapas Chatterjee started running a weekly Bengali class called Apur Pathshala (literally, Apu's school) for about 100 local kids on Sundays.
Important dates such as Bibhutibhushan 's birth anniversary, September 12, and death anniversary, November, 1 are observed at the venue. "But there is a lot to be done," said Chatterjee. "In fact, we have started selling small mementoes such as key rings and printed pictures of the house that lovers of Bibhutibhushan (Bandyopadhyay)'s writings can take with them as keepsakes. Forty per cent of Ghatshila's income is dependant on tourism. We want Gouri Kunja to play a bigger role in attracting tourists."
Chatterjee added that Gouri Kunja had some of Bibhutibhushan's belongings including his dhoti-kurta and medals. The committee aims to decorate the walls with pyatkar paintings on key aspects of the author's life.
"The maintenance of the house takes around Rs 7,000 a month which includes a caretaker, water and electricity bills.," Chatterjee said. "We have not charged tourists because we might run into controversy. However, we do need funds to maintain and fulfil our plans to promote Gouri Kunja as a tourist hub. Any help is welcome."