Animal lovers feed stray dogs, cows across steel city
Jamshedpur Red Paws Rescue Foundation and Robin Hood Army join hands for Sunday drive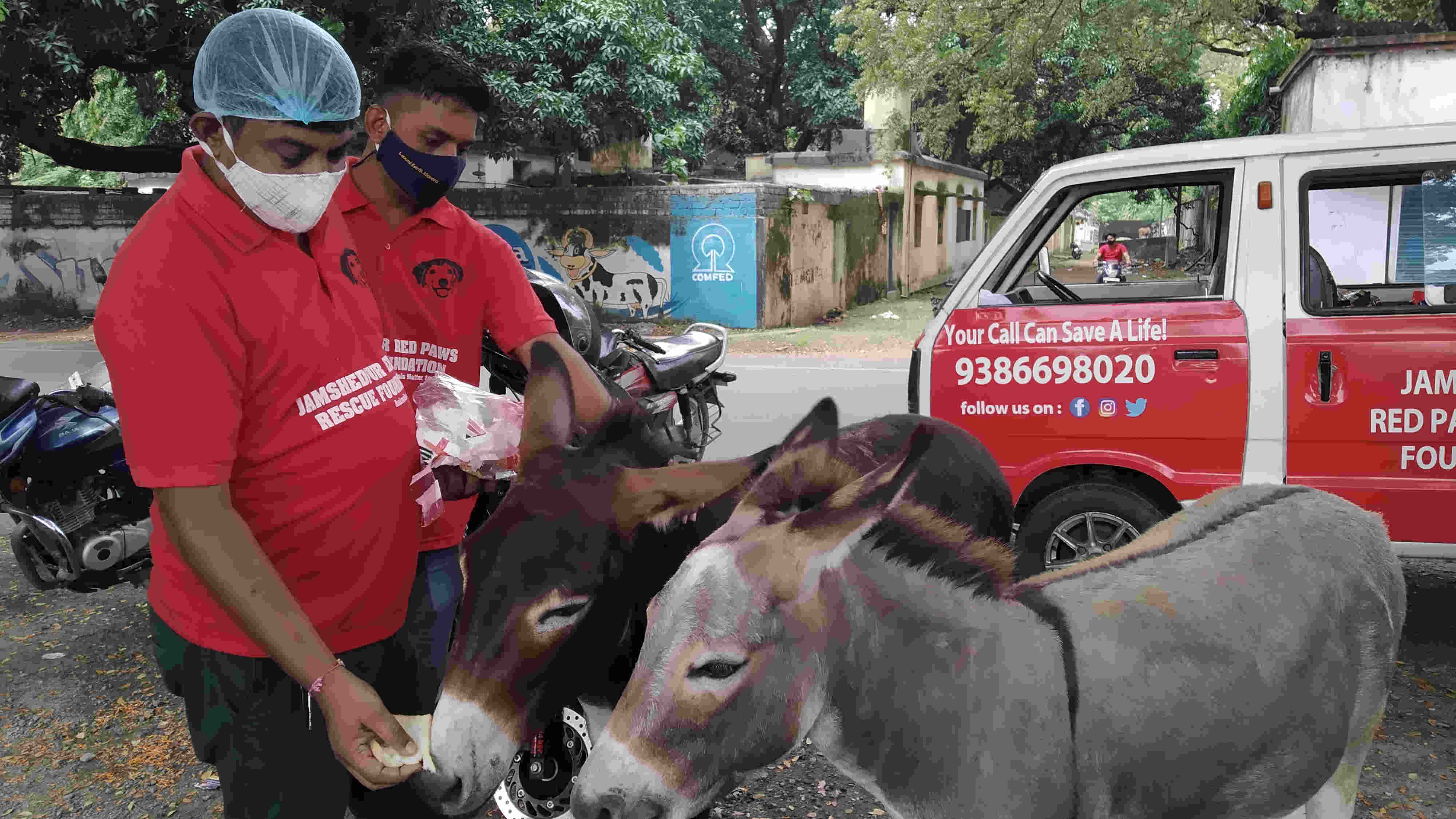 ---
---
Jamshedpur Red Paws Rescue Foundation and the steel city chapter of Robin Hood Army joined hands to organise to feed strays on Sunday.
Enthusiastic members of the both outfits showered their love on cows, dogs, donkeys, birds and pigs by moving in two-wheelers to various localities of the city.
Chhapatis, biscuits, leaves, choker (cow food) and pedigree (dog food) were fed to the animals in localities like Bistupur, Kadma, Sonari, Ciruit House Area and Sakchi. The food was kept in a van which moved along with the members on two-wheelers.
The "Feed the strays" drive was flagged off from G Town ground in Bistupur at 9.30 am.
"We thank the people who came forward with essential food items for the strays. We organised the drive for the first time and would like to continue with it. We felt highly satisfied. It was a super drive to say the least. We will be conducting more animal welfare activities in the near future," said founder of the foundation Aniz Patel.
The members found a good number of cows at Ramleela ground in Sakchi. The volunteers went about their job in front of onlookers, some of whom appreciated the noble initiative.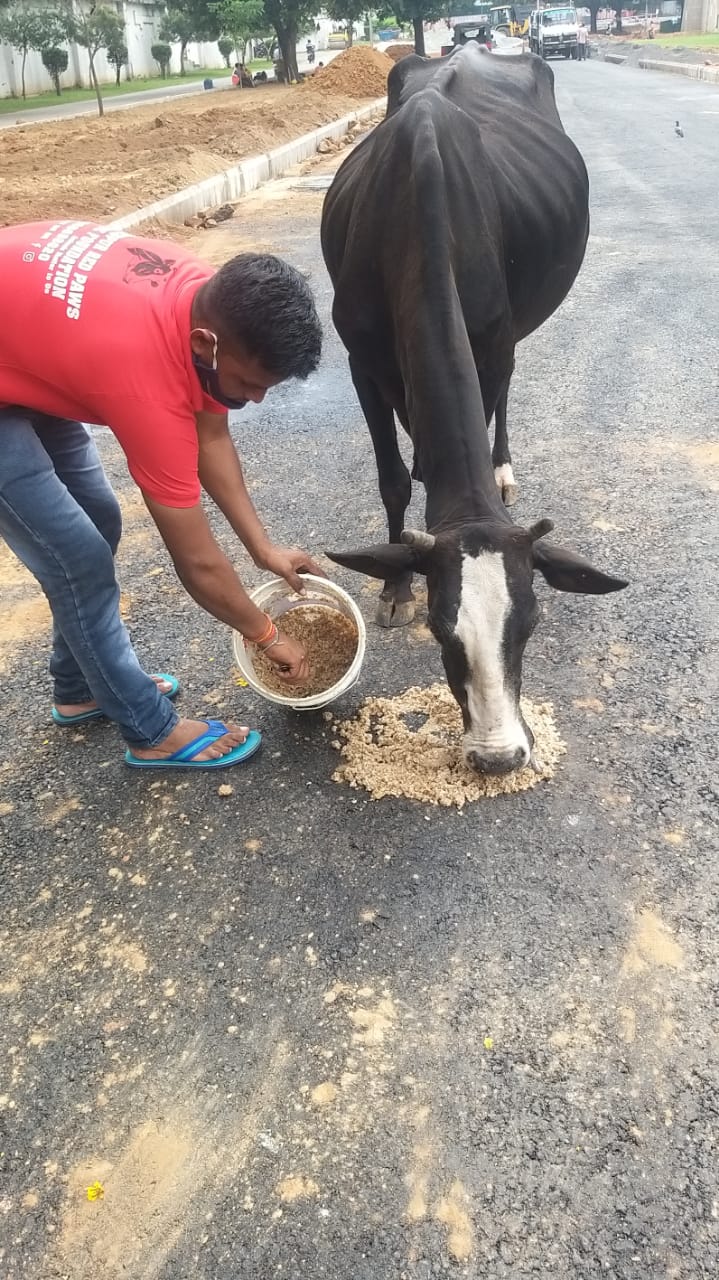 Established in 2018, the Jamshedpur Red Paws Rescue Foundation conducted an anti-rabies drive and also put reflective collars around necks of stray dogs in July. The NGO also appealed to the citizens to provide shelter to the stray animals last month.
"We are doing our bit for the stray animals and would like more people to show love and compassion towards these hapless animals. We would like more and more people to join us," said Kishore Oza, an active member of the foundation.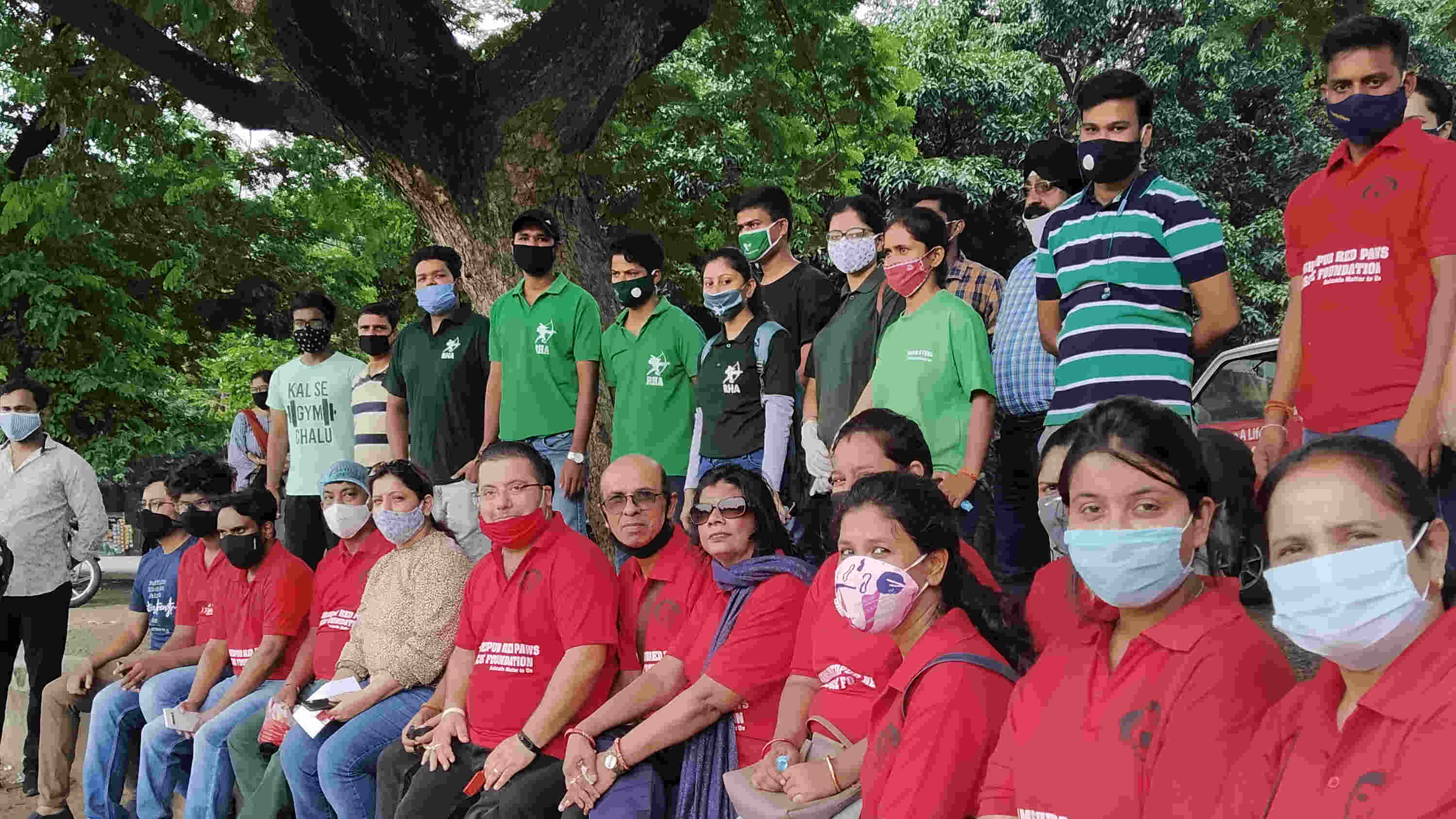 Robin Hood Army is a voluntary organisation that works to get surplus food from restaurants to the less fortunate sections of society in cities across India and 12 other countries. A chapter is also operational in Ranchi.
"We decided to chip in with our support to the foundation for this noble initiative. We had covered and delivered food items to around 2 lakh needy people as part of our Covid-19 initiative. XLRI, Jamshedpur has been of great help," said Loveleen Kaur, a member of the Jamshedpur chapter of Robin Hood Army.
Stray animals had suffered a lot during the nationwide lockdown as people were consigned indoors. The landmark Jubilee Park, where people used to come and feed birds, has also been closed in view of the pandemic. However, some members of the foundation continue to feed the birds outside the park.