3-year-old elephant calf found dead in Palamau
The tiger reserve's senior official said the infant died from an abdominal abscess, ruling out poaching and man-wildlife conflict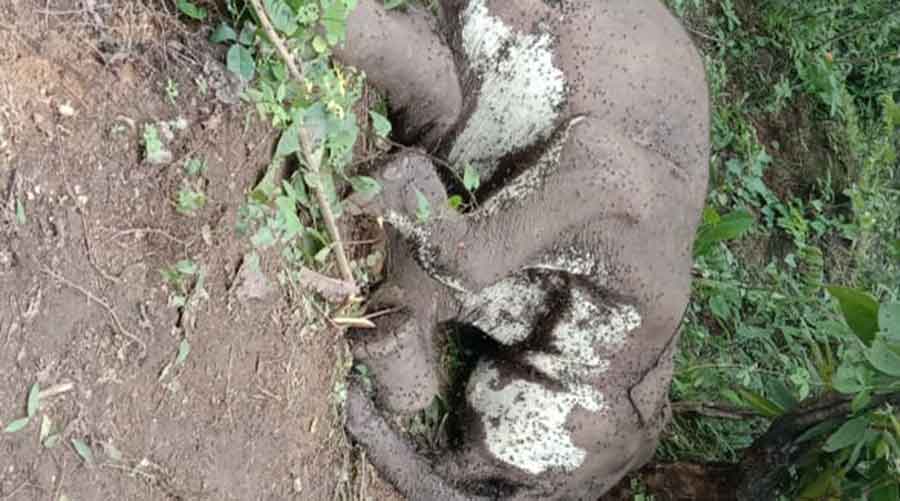 ---
Daltonganj
|
Published 21.07.21, 08:47 PM
|
---
A three-year-old male elephant calf was found dead with an abdominal abscess on Tuesday in the jungles of Bhajna under Kutku range of the Palamau tiger reserve, said the deputy director north division, Kumar Ashish.
The wound pocket was found replete with maggots. 
The body was sent for post mortem on Wednesday July 21 and buried at the same spot where it was found dead, said Ashish. 
Ashish said the mother and other elephants remained with the deceased for hours on Tuesday but on Wednesday there was no mourning around the corpse. 
The burial site is the same as the death site for any wild life following a standard protocol of disposal of the wild life. 
The abscess could have proved fatal for the calf opined Ashish. He said the calf might have eaten something which caused this abscess or wound in his abdomen that took a toll on him. 
Asked if this calf had any gun shot or external wound to which he said there was none except that he had an abdominal abscess. There is no foul play he said with confidence. 
Ashish said poaching for a calf is highly unlikely as they don't have tusks.
"We rule out this casualty to be any man - elephant conflict just because he was a calf and villagers have special feelings for the calves of the elephants," said Ashish.
Sources said villagers may cause harm to adult elephants in sheer anger or revenge for the loss of their huts or standing or stocked food grains but spare their calves on religious grounds. 
Sources said the herd of the elephants tries hard to prop up the dead but when convinced that the dead will not rise abandon it faithfully.