Yediyurappa bans entry from 4 states
Those who have passes to enter Karnataka would be allowed, clarify officials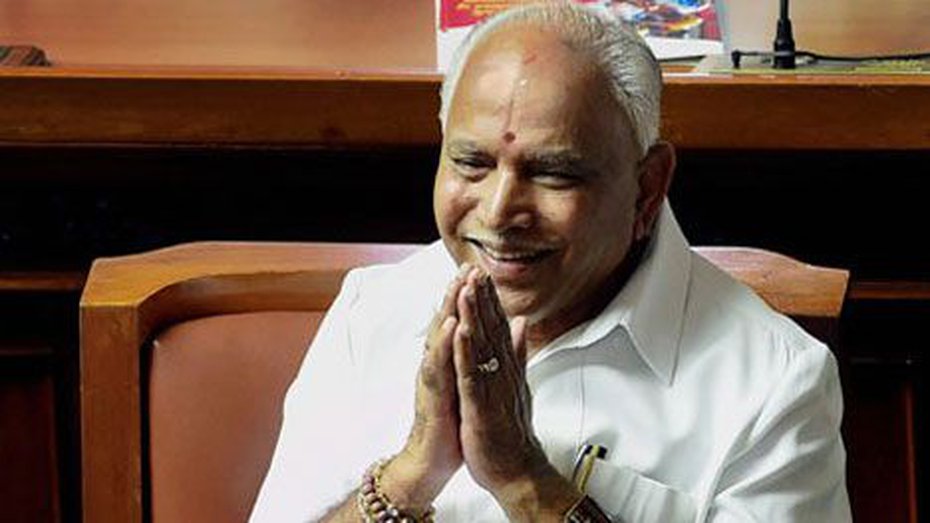 ---
---
Chief minister B.S. Yediyurappa on Monday barred people from Gujarat, Maharashtra, Tamil Nadu and Kerala from entering Karnataka until May 31 but did not explain the decision.
A senior health department bureaucrat told reporters the decision owed to a spike in Covid-19 cases among people arrived recently from Maharashtra, Gujarat and Tamil Nadu.
He did not explain why Kerala was on the list despite not a single arrival from the state having tested positive in Karnataka so far.
The ban applies even to Kannadigas who might want to return from any of these four states, deputy chief minister Ashwath Narayan told reporters.
Officials, however, clarified that those who had already secured passes to enter Karnataka would be allowed in.
People have to apply for passes if they want to enter the state in private vehicles. Apart from the Rajdhanis from Delhi, no trains or government buses are currently bringing people into Karnataka.
State medical education minister K. Sudhakar, part of the core team battling the virus, did not answer calls to his mobile.
Over Sunday and Monday, people arrived from Maharashtra accounted for 105 of Karnataka's 154 new coronavirus cases. Some 60 people arrived from Gujarat have tested positive over the past few days while most of the 9 new patients in Kolar had returned from Tamil Nadu.
Karnataka has so far reported 1,245 cases, including 678 active cases, 530 discharges and 37 deaths.
While Kerala accounts for none of these cases, its own numbers have been rising since Malayalis from abroad and other states began returning home. With 29 cases reported on Monday, Kerala has 130 active cases.
Congress spokesperson V.S. Ugrappa slammed the government's "meaningless" decision that would "affect our own people who might want to return making use of the relaxation from Tuesday".