What Nirmala Sitharaman's announcements mean
The real deal about free food grain, MGNREGA wages and work days, direct cash transfers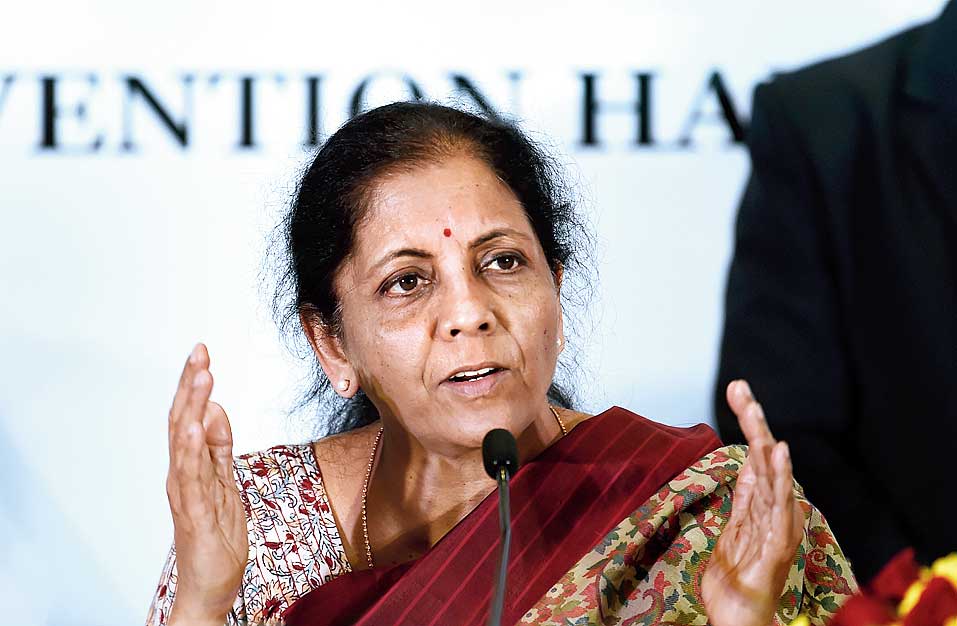 ---
---
Finance minister Nirmala Sitharaman on Thursday unveiled the second tranche of the Prime Minister Narendra Modi government's stimulus package.

Here is what it means:
Centre: 5kg food grains for a migrant labourer and 1kg pulses for a migrant family a month free for two months. Relief to cover 8 crore migrant workers. No ration card needed. The Centre will spend Rs 3,500 crore on this, which works out to a measly Rs 218.75 a month per migrant family. Families with cards are already getting 5kg free grain per month, which will continue for three months. (This is over and above the regular 5kg per person at subsidised rates).

Late: Sonia Gandhi had written to Prime Minister Narendra Modi on April 13 to provide 10kg of free grain to those without cards. Over a month later, Modi implements it but has halved the grain quantity proposed.
Centre: Average wage rates under MGNREGA, the rural job scheme, have been increased from Rs 182 to Rs 202 a day; 14.62 crore mandays have been generated up to May 13; 40 to 50 per cent more enrolments compared with last May.
Disputed: Rajendran Narayanan, a faculty member at Azim Premji University and a researcher on MGNREGA, said that as of April 2019, nearly 1.55 crore households had worked under MGNREGA. The corresponding figure for the current year is 89.6 lakh, which is a reduction of 42 per cent. As of May 2019, about 1.94 crore households worked under MGNREGA. The corresponding figure for the yet to be completed month is 33.3 lakh, which is a reduction of 82 per cent. Congress leader Jairam Ramesh said: "MGNREGA wages have been revised annually for a decade now." The law requires wage revisions on April 1 every year.
Centre: National portability of entitlement (ration card) for migrant workers. The migrant workers can get their share of rations wherever they are.
Not new: Union food minister Ram Vilas Paswan had already announced that the government would roll out the "one nation, one ration card" scheme.
Centre: Will launch the PM Awas Yojana for affordable rental housing for migrants.
Laudable: Objective good but does not address the pressing needs of the migrants.
NOT DONE
Direct cash transfer: Economists, the Opposition and activists had suggested a transfer of Rs 7,000-15,000 a month to the bank accounts of each migrant family.