What befalls a hubby who forgets a Kaikeyisque boon
In the Treta Yug, Queen Kaikeyi, aided and abetted by her wet nurse Manthara, knew when to strike and cash the boons King Dasharath had granted her for bailing him out during a battle. The upshot: Crown Prince Ram went into exile from Ayodhya.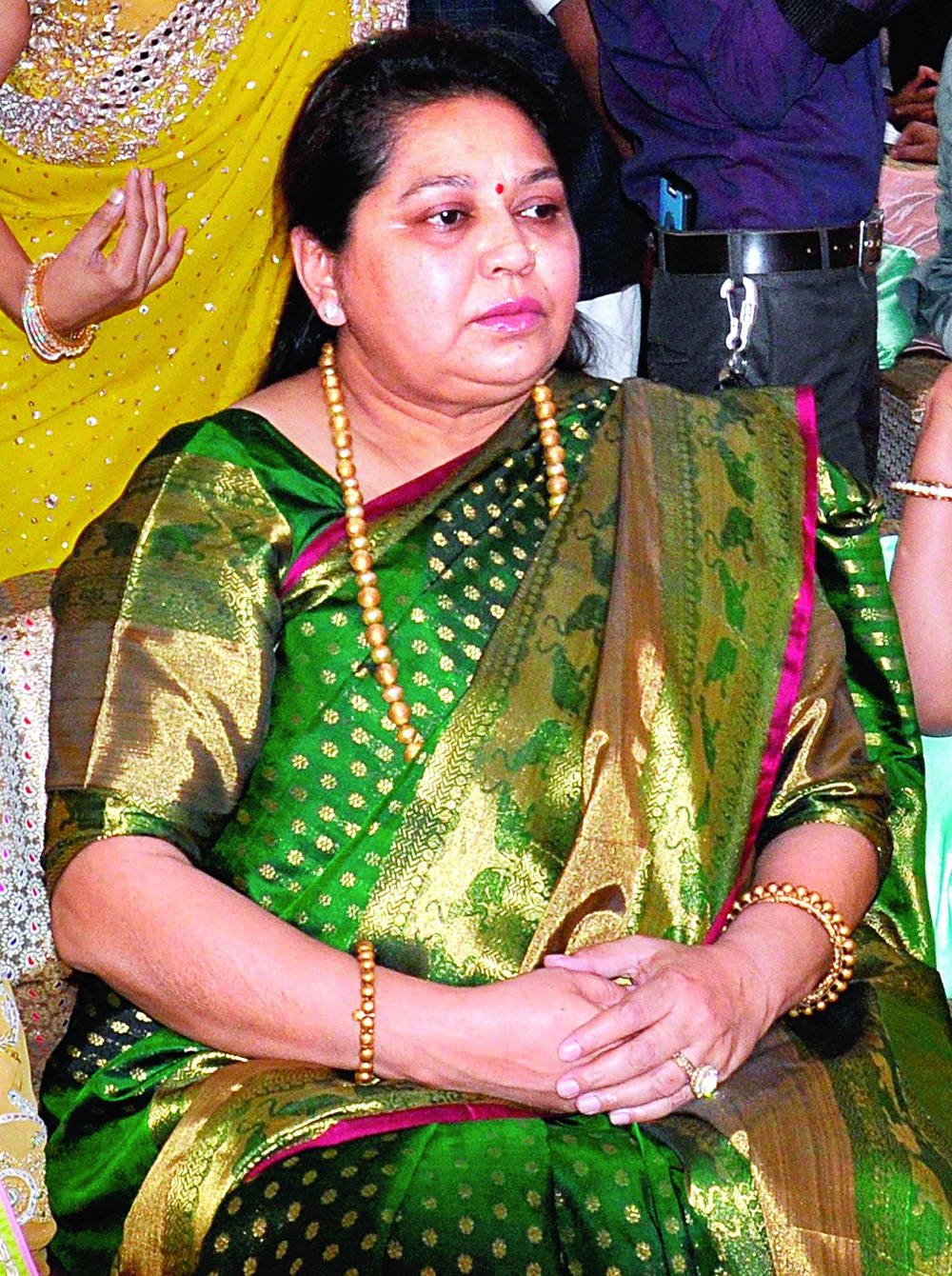 ---
Lucknow
|
Published 25.10.16, 12:00 AM
|
---
Lucknow, Oct. 24: In the Treta Yug, Queen Kaikeyi, aided and abetted by her wet nurse Manthara, knew when to strike and cash the boons King Dasharath had granted her for bailing him out during a battle. The upshot: Crown Prince Ram went into exile from Ayodhya.
Thousands of years later and 135km away in Lucknow, the Samajwadi parivar is agog with whispers of how another queen mother had wangled a boon from her husband but has been unable to bring it to fruition.
The patience apparently snapped on September 12.
That was the day Sadhana Gupta, the wife of Mulayam Singh Yadav, made a trip to Varanasi and called on a priest who doubles as a fortune-teller.
Little is known of what the crystal-gazing conjured up but little has left unchanged in the ruling party of Uttar Pradesh since then.
Within hours, in the afternoon of September 12, Akhilesh Yadav, chief minister of Uttar Pradesh and the son of Mulayam, sacked then mining minister and Sadhana confidant G.P. Prajapati, triggering the latest round of the power struggle in the party.
The next day, Mulayam replaced Akhilesh with Shivpal Yadav, the chief minister's uncle, as state unit president. Akhilesh retaliated by stripping Shivpal of the public works, irrigation and revenue departments. Shivpal later got back his ministries except the key public works portfolio, only to be sacked from the cabinet on Sunday. Akhilesh also re-inducted Prajapati but gave him the transport ministry instead of mining.
Palace gossip in Lucknow has it that Sadhana, 54, had secured an assurance from her husband Mulayam, 76, that her son Prateek would be brought on a par with her stepson Akhilesh within two years from the day the young leader became chief minister in 2012.
The deadline - 2014 - came and went but little happened to fulfil Sadhana's reported wish. Known for an assertive personality and an ability to command the loyalty of several ministers, Sadhana waited - uncharacteristically, according to some sources familiar with her - for two years.
What finally broke her patience might have been the fact that Mulayam was getting on in years and she was no longer sure that her son Prateek, 28, would be assured of a safe and secure future if she did not stem the drift, the sources said.
Vishwanath Chaturvedi, a lawyer who had filed a disproportionate assets case against Mulayam and his family members, said the Samajwadi chief had first met Sadhana in 1989.
Prateek would have been a year-old baby then.
Chaturvedi said Sadhana hailed from Vidhuna in Auraiya district in southwestern Uttar Pradesh.
"She was first married to one Chandra Prakash Gupta, a grocer of Farrukhabad, in 1986. Shivpal Yadav (Mulayam's brother who is now pitted against his nephew Akhilesh) knew her since long. Later, she got a clerical job in the secretariat and obtained a divorce from her husband in a local court in 1990," Chaturvedi said.
Mulayam's first wife was Malti Devi, whom he had married when he was 18.
Family insiders in Etawah recalled the presence of five buffalo carts in the marriage procession and that Mulayam was in a yellow kurta and white pyjamas. The gauna (the arrival of the bride to her husband's house) took place five years after the marriage.
"In 1973 (the year Akhilesh was born), Mulayam started travelling extensively. Since then, he rarely stayed in his Saifai village for more than two or three days. Whenever in Saifai after 1990, he used to stay in the house of his brother Abhay Ram Yadav, father of Dharmendra Yadav, the current MP of Badaun," said a resident of Etawah who knows the family for long.
"We remember Malti Devi as a simple woman. She would be busy feeding their two buffaloes. She would offer us chhaaj (a preparation of curd) whenever we would be there. Malti Devi was an asthma patient. She died in 2003," he said.
In 2007, four years after the death of Malti Devi, Mulayam mentioned the name of Sadhana as his wife and Prateek as his son in the affidavit in the disproportionate assets case pending in the Supreme Court.
A source in the family in Lucknow said she was first seen with Mulayam at a programme in Lucknow in 1999.
Sadhana is rarely seen in public and she is usually closeted in the family's 5 Vikramaditya Marg house in Lucknow. It is well known in Lucknow that a group of ministers regularly calls on Sadhana to pay their respects and then ensures that the word spreads so that their loyalty is well documented.
Akhilesh used to split time between the family home and the chief minister's house on Kalidas Marg, less than 2km away. A few months ago, Akhilesh shifted to 4 Vikramaditya Marg, a house that neighbours the family home.