'This may be the last glass ceiling I encounter'
I qualified on all 4 counts to head the CBI.... an easily avoidable delay of 1 day in the selection process ensured I was bumped out of the race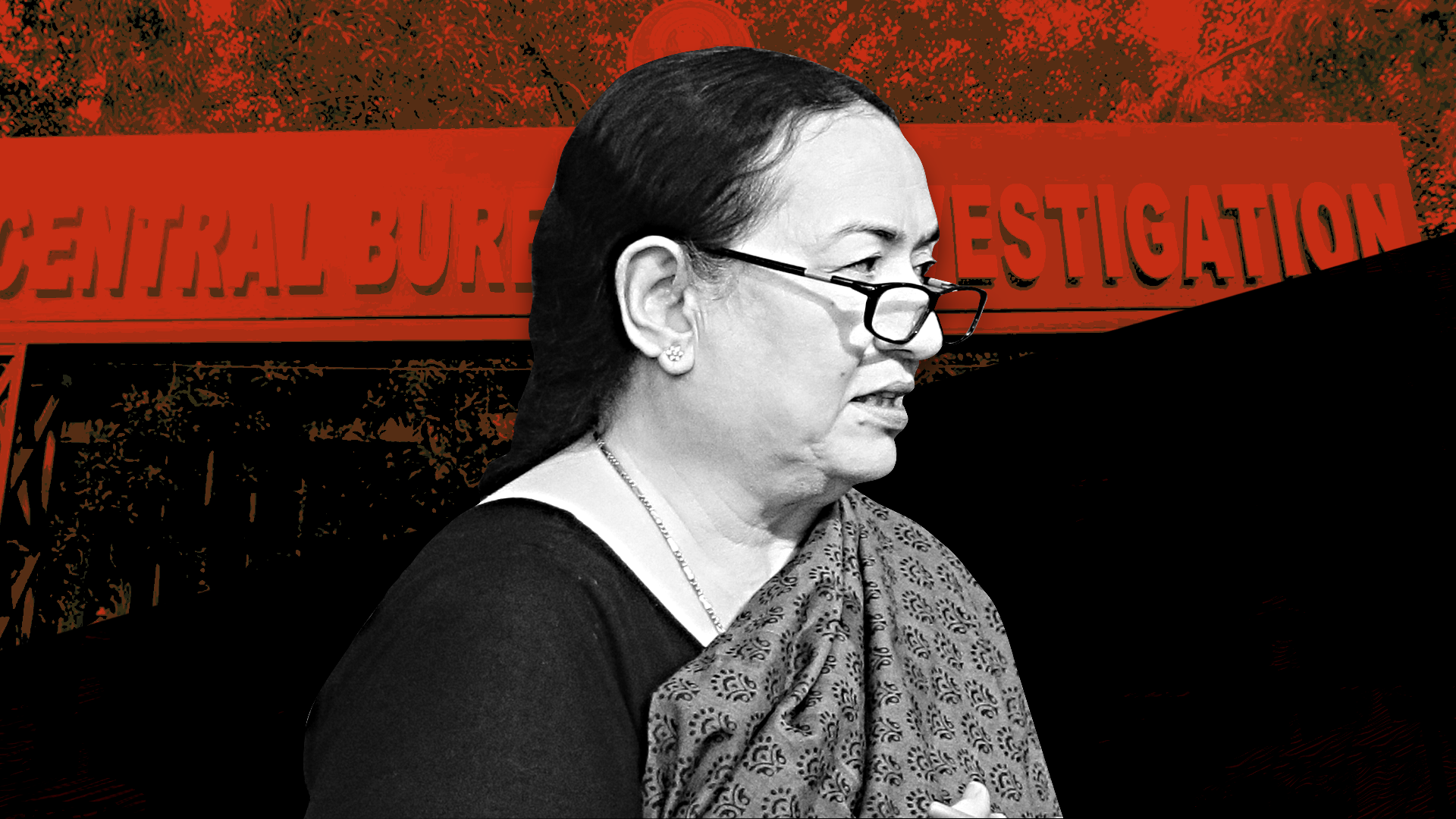 ---
Published 04.02.19, 10:32 PM
|
---
Rina Mitra, the senior-most IPS officer who met all the criteria for the CBI director's post, was bumped out of consideration when the selection committee meeting was deferred to the day just after her retirement. Mitra writes:
I retired this week from the Indian police after 35 years of dedicated service for the nation. Fortunate to have served in various capacities in this beautiful liberal democracy, today, at the end of this journey, I get a chance to reflect on the many challenges and satisfactions I found along the way. For the young men and women who are navigating similar hurdles, dilemmas and choices, this is my story.
To start with, I have much to be thankful for in these last four decades, this country of ours is truly a land of opportunities. When I was a little girl, my family didn't have the funds to send me to school like my brothers, so I was made to stay back in the remote coal mines where my father worked. But it was one of my brothers, who took a stand and fought for an education for me. These are the kind of men who are the greatest heroes in my story.
The following years at school were some of the toughest in my life. New to school, having missed years of education, I felt unprepared and out of place. But I had some very strong role models and I knew that giving up was not an option.
When I finally made it to the services as the first woman IPS officer from West Bengal, I received muted appreciation and comments like, "Mil toh gaya, kar kya legi?"
When Vitiligo began to change the colour of my skin, one patch at a time, there came a big question mark on who would marry me. When I had my first child, the comments predictably changed to "This is no profession for a responsible mother". As I gradually rose up through the echelons of bureaucracy, I had to constantly assert myself to balance the professional and personal fronts, and prove myself a capable and worthy officer.
But I had one man who was an arc of faith for me; my husband, my batch-mate. He had unshattering faith in my abilities and stood by me, reassuring me, reposing faith in me.
Moreover, once you start living the life of an officer, the heavy responsibilities of the service do tend to make all these personal problems seem irrelevant.
That said, in this profession, it takes every shred of courage to stand for what is right in the face of risk of personal damage.
When you are the SP of a district dealing with the vagaries of local politics; when you are leading investigations against people from influential and 'connected' families; when you are aspiring for a position of great responsibility, it takes courage to not compromise your values.
However, despite these challenges, I believed it was possible for me to make positive contributions to society within my own sphere of influence, which gave me a sense of satisfaction. With this outlook, I thought I had overcome most of life's trials and tribulations as a woman, a wife and an officer.

However, towards the end of my career, close to my retirement, scaling the 'glass ceiling' has been my biggest challenge and these last few months have been truly unsettling. Whilst I do not wish to misappropriate this word from the feminist discourse, in my service, I have learnt that there exists a 'glass ceiling' for honesty and uprightness, too, that isn't any less of a challenge.

Although I was handling a key position within the government dealing with internal security, which hitherto was held only by male officers, even a cosmetic but legitimate change in my designation was not heeded to unlike my male predecessors.
To add to it, I did qualify on all parameters to be considered for selection to head the premier investigating body of the country, the CBI. As per the rules and convention of appointment to the post, I was indeed the senior-most officer fulfilling all the four essential criteria, including experience in CBI and anti-corruption.
However, an easily avoidable delay of just one day in the selection process ensured that I was bumped out of the race and no longer in contention. It forced me to wonder if this was indeed the last glass ceiling I encountered in my professional career.
When faced with these kinds of outcomes, it is sometimes tough to bear in mind that these are factors beyond one's control, and taking these as any kind of judgement on one's competence is faulty.
With my story, I don't mean to dishearten young officers. If anything, I want this to inspire them to maintain their integrity of thought and action, and be the change agent. The greater the number of honest people in this world, the more honesty will be appreciated and rewarded in others. Like love begets love, honesty too begets honesty.
To all those upright and non-partisan officers/individuals serving the country or aspiring to, and those who want to continue to resist temptations of quid pro quo; it only takes a stoic resolve to be duty-bound, and the universe of temptations fades away.
As you climb the professional ladder, you might hear of others gaining favour and gaining wealth, but remember that your reward will be a peaceful night's sleep free of internal dissonance.
You may be nameless and less powerful, yet the people who do know you will always remember you with respect.
You may fight some bitter battles to retain the respect you value, but remember that you are fighting for something bigger than yourself.
Especially for women, you will need to additionally deal with the gender bias that exists in every profession that is dominated by men.
At the same time, don't let anyone tell you that you deserve to get ahead only because you are a woman. When being considered to head the investigating body of the country, I wanted to be chosen only on merit — because I was the senior-most candidate who fulfilled all the criteria, as per rules and convention for selection. Not because I was a woman, but a woman who deserved it.
And for those who rooted for me all this while to scale the glass ceiling, I would just want to say that the real opportunity for the government was not to choose a woman, but choose on merit and character. It would still be a win for the country to get an honest and upright officer at the helm of the premier investigative institution of the country, and I pray that has happened, even if it's not me.
This may be the last glass ceiling I encounter. But there will be many after me who will go through what I went through, and many who continue to push the envelope, as lawyers, doctors, engineers, academicians, managers, bankers, or entrepreneurs.
Stay strong. Fight for a fairer world, but don't lose heart and don't give up if you don't see results right away. I know I won't.