Ex-MP police chief is new CBI boss; Kharge dissents
Rishi Kumar Shukla did not feature on the panel of candidates considered on January 24 by the selection committee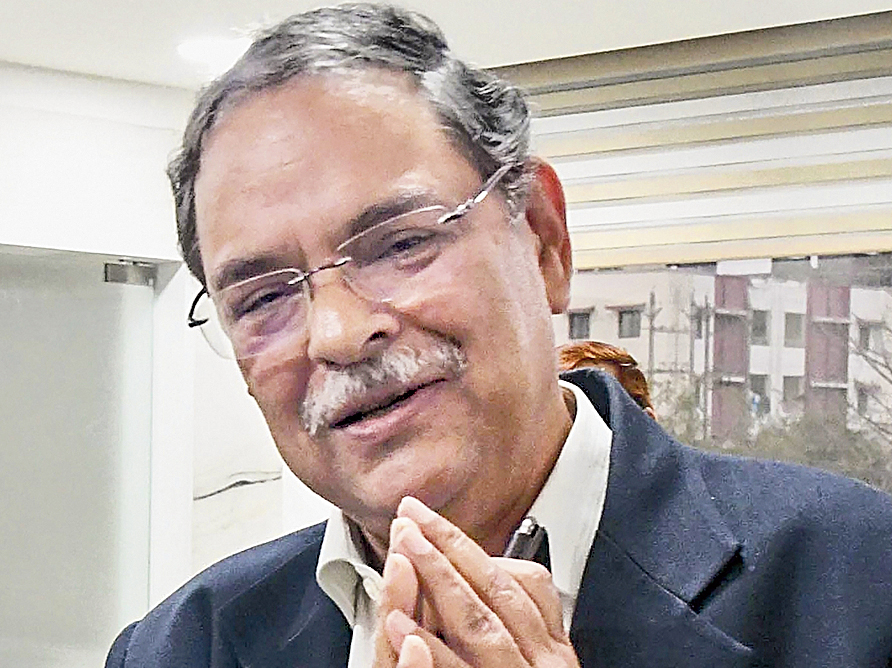 Rishi Kumar Shukla at his office in Bhopal.
(PTI)
---
New Delhi
|
Published 02.02.19, 10:24 PM
|
---
The Centre on Saturday appointed Rishi Kumar Shukla as the new CBI director, hours after Congress leader and co-selector Mallikarjun Kharge submitted a dissent note highlighting the officer's lack of experience in investigating corruption and arguing that this was a key criterion mandated by law and the Supreme Court.
Shukla is known to be close to the BJP brass, particularly Shivraj Singh Chouhan, and national security adviser Ajit Doval and was removed as Madhya Pradesh police chief just four days ago by the new Kamal Nath government.
Sources said that he was not on the panel of candidates considered on January 24 by the high-powered selection committee of Prime Minister Narendra Modi, Chief Justice of India Ranjan Gogoi and Kharge, leader of the largest Opposition party in the Lok Sabha.
He, however, made it to the shortlist of five the committee vetted on Friday.
"By including officers who do not have experience in investigating anti-corruption cases, the (selection) committee is in violation of the DSPE Act and the Supreme Court judgments that guide the appointment of the director, CBI," Kharge's dissent note says.
"The honourable Supreme Court in the Vineet Narain judgment (1998) said the committee shall appoint an IPS officer on the basis of seniority, integrity and experience in the field of anti-corruption," it says, adding that so does Section 4A(3)(a) of the Delhi Special Police Establishment Act.
The largely non-controversial Shukla, a Madhya Pradesh-cadre IPS officer, faces the stiff challenge of restoring the CBI's credibility after its top two officers publicly traded bribery charges last year, and were both benched and eventually ousted.
The CBI chief's post had been vacant since January 10 after the abrupt removal of Alok Verma.