More magic: 'Wars' turn into 'battles'
News agency's corrected tweet quoting Amit Shah throws light on the use of Urdu word 'jung'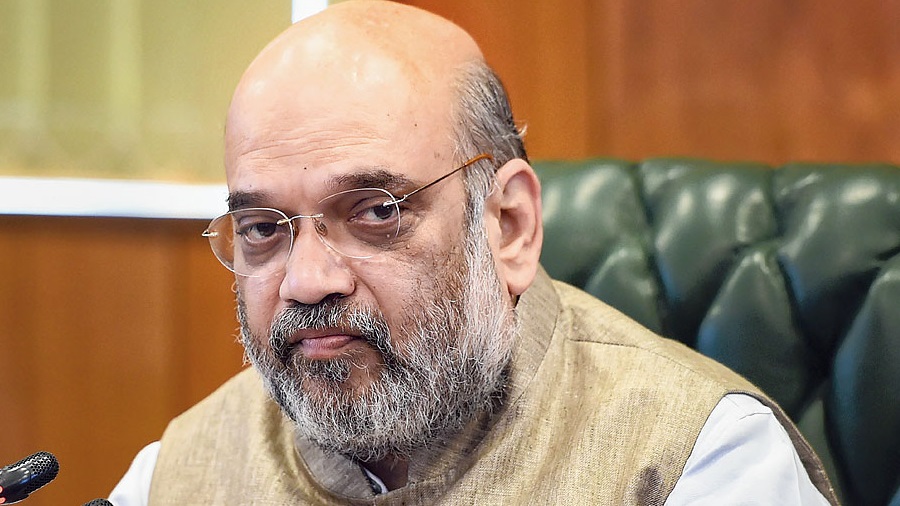 ---
New Delhi
|
Published 29.06.20, 03:42 AM
|
---
News agency ANI tweeted at 12:50pm on Sunday: "Let me make it clear. Under PM Modi's leadership, India is going to win both the wars: Home Minister Amit Shah to ANI on the fight against #COVID19 and the tensions on the Line of Actual Control in Eastern Ladakh."
ANI's tweet at 1.35pm: "Correction: Let me make it clear. Under PM Modi's leadership, India is going to win both the battles: Home Minister Amit Shah to ANI on the fight against #COVID19 and the tensions on the Line of Actual Control in Eastern Ladakh.
The corrected tweet replaced the word "wars" with "battles".
ANI editor Smita Prakash had asked Shah during an interview, which was later telecast by several channels: "Bharat ek kism se do jung lar raha hai; ek taraf Covid aur dusri taraf China ki fauj Ladakh mein hamein tang kar rahi hai… ghusne ki koshish kar rahi hai.... Aapki sarkar jo hai in dono se joojh rahi hai (India is in a way fighting two 'jung'. On one side, Covid, and on the other, Chinese troops are troubling us in Ladakh, trying to enter..... Your government is fighting both)."
Shah replied: "Main ek baat spasht kardoon… dono jung ham jeeteinge. Aur janta ko aswasth karna chahta hoon ke Modiji ke netritya mein dono jung jeeteinge (Let me make it clear, we will win dono jung. I want to assure the people that under Modi's leadership, India will win dono jung)."
The Urdu word "jung" is usually used for "war". However, it is also loosely used to mean "battle" or "conflict".
Asked about the reason for the correction, Smita Prakash told The Telegraph: "It was a question of minor thing in translation as the desk initially translated it to 'war'. On second thoughts, we realised what he (Shah) meant was 'battle'. So, we corrected it.
"I was the one who first used the word 'jung' in my question and the home minister was replying to that. He meant battle. War is something else and a number of battles result in war."
In the interview, Shah refused to answer specific questions on whether the Chinese troops were at present inside Indian territory.
Shah said this was not the appropriate time to comment on the situation on the Line of Actual Control. Briefings were going on and if the need arose, he would answer the questions, Shah said.