Want to know my caste? I am poor, says Modi
Mayawati had said Modi was not an OBC by birth and that he had not faced caste discrimination ever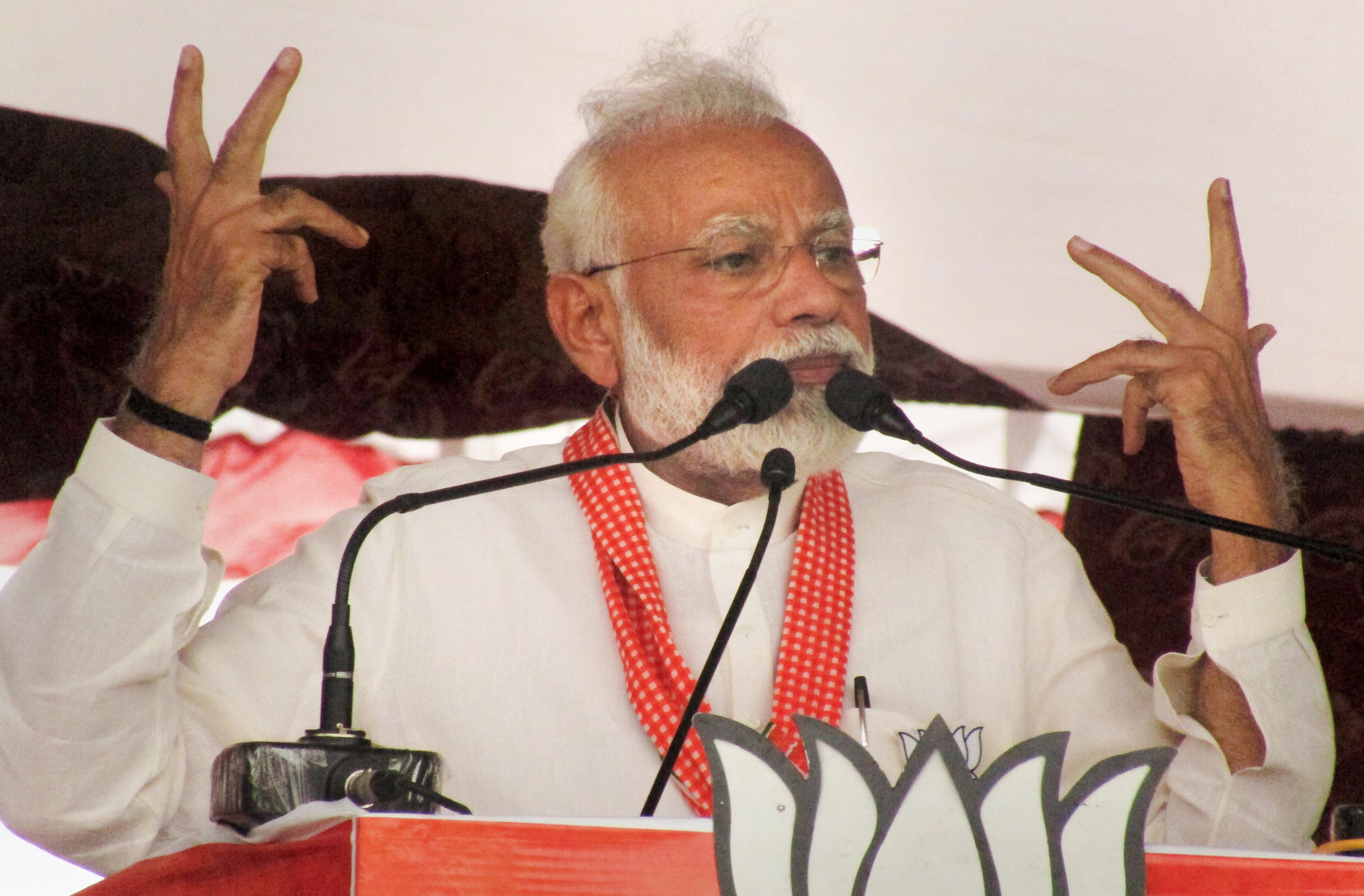 ---
|
Lucknow
|
Published 11.05.19, 09:34 PM
---
Prime Minister Narendra Modi on Saturday once again invoked his backward caste origins and impoverished background, projecting himself as the saviour of the poor and the downtrodden a day after Mayawati accused him of falsely claiming to have been been born into an Other Backward Classes family for political gain.
"SP and BSP leaders keep cursing me instead of telling the people about their own policies. Now, they have started asking questions about my caste. I was born in a backward caste and am poor, but I am trying to strengthen every poor person in the country. I was born poor but I am working to eradicate poverty," Modi told a rally in Uttar Pradesh's Gazipur.
"They (the Opposition) are asking for my caste certificate. Let me tell them: I belong to the caste of every poor person, every poor farmer, and am working to uplift them," he said.
On Friday, BSP chief Mayawati had said Modi was not an OBC by birth and that he had not faced caste discrimination ever. The BJP says that Gujarat's Modh Ghanchi caste, to which Modi belongs, was included in the OBC list in 1994. The Congress claims the Modh Ghanchi — who were upper caste Vaishyas — were put on the OBC list in 2002, when Modi was chief minister.
At the Gazipur rally, Modi drew attention to his purported humble material possessions.
"I was the longest-serving chief minister of Gujarat. I have been Prime Minister for five years. Can anybody say I own a bungalow?" Modi said. According to Modi's election affidavit, he owns three residential plots in Gujarat and no house.