Valley parties for early polls
The PDP and the BJP are not pressing for simultaneous polls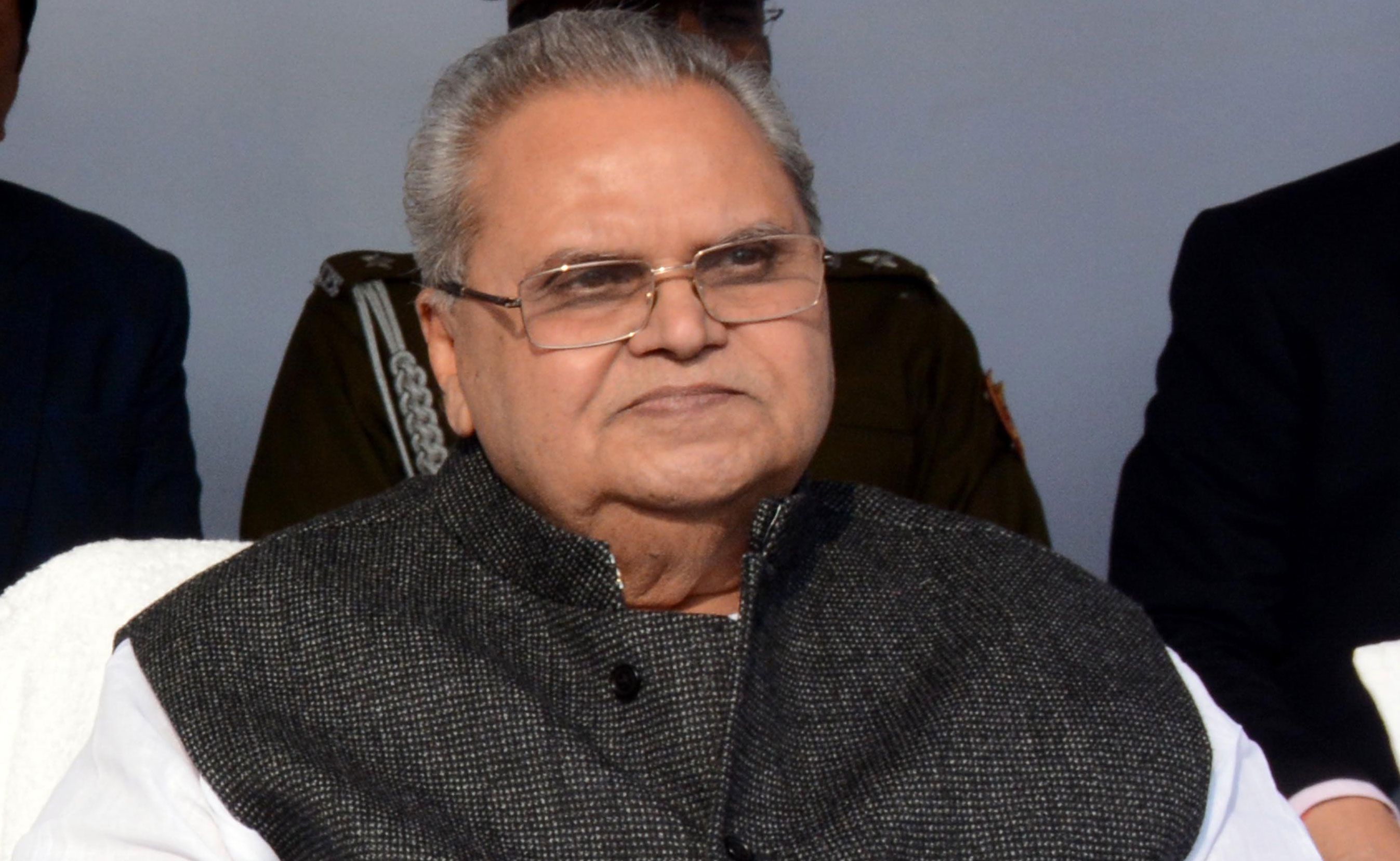 Many in the Valley allege that governor Satya Pal Malik (in picture) is implementing the RSS agenda.
(Telegraph File picture)
---
Srinagar
|
Published 05.03.19, 07:18 AM
|
---
Kashmir's mainstream political parties on Monday asked the Election Commission to hold simultaneous parliamentary and Assembly polls in the state, or at least early Assembly polls, complaining that continued President's rule was not in the people's interest.
A poll panel team led by chief election commissioner Sunil Arora is visiting the state to review poll preparedness and consult the major political parties.
While the National Conference and the Congress sought simultaneous state and national elections, the People's Democratic Party wanted early Assembly polls but not necessarily alongside the general election. The BJP said it was ready for polls any time.
The PDP and the BJP, which gave the state an unpopular coalition government till last year, are not pressing for simultaneous polls. Nor do they want to be seen as opposing such an arrangement lest it prompt allegations that they are afraid to face the voters.
The state has been under governor's rule and then President's rule since the BJP withdrew support to the PDP-led government last June. Many in the Valley allege that governor Satya Pal Malik is implementing the RSS agenda. Malik's controversial decisions include the creation of a Ladakh division and a recommendation to the Centre to implement reservations in the state by amending Article 370.
The National Conference team told the poll panel that a governor-led administration cannot be a substitute for an elected government.
"It will be good for the state if the (state and national) elections are conducted together before the onset of the tourist season (in summer)," a party spokesperson said.
Arora did not indicate whether he favoured simultaneous polls. His team will fly to Jammu on Tuesday for similar consultations.