'Urban Maoists' AC life 'exposed' by PM
Pen sketches of some purported 'urban Maoists' show a different story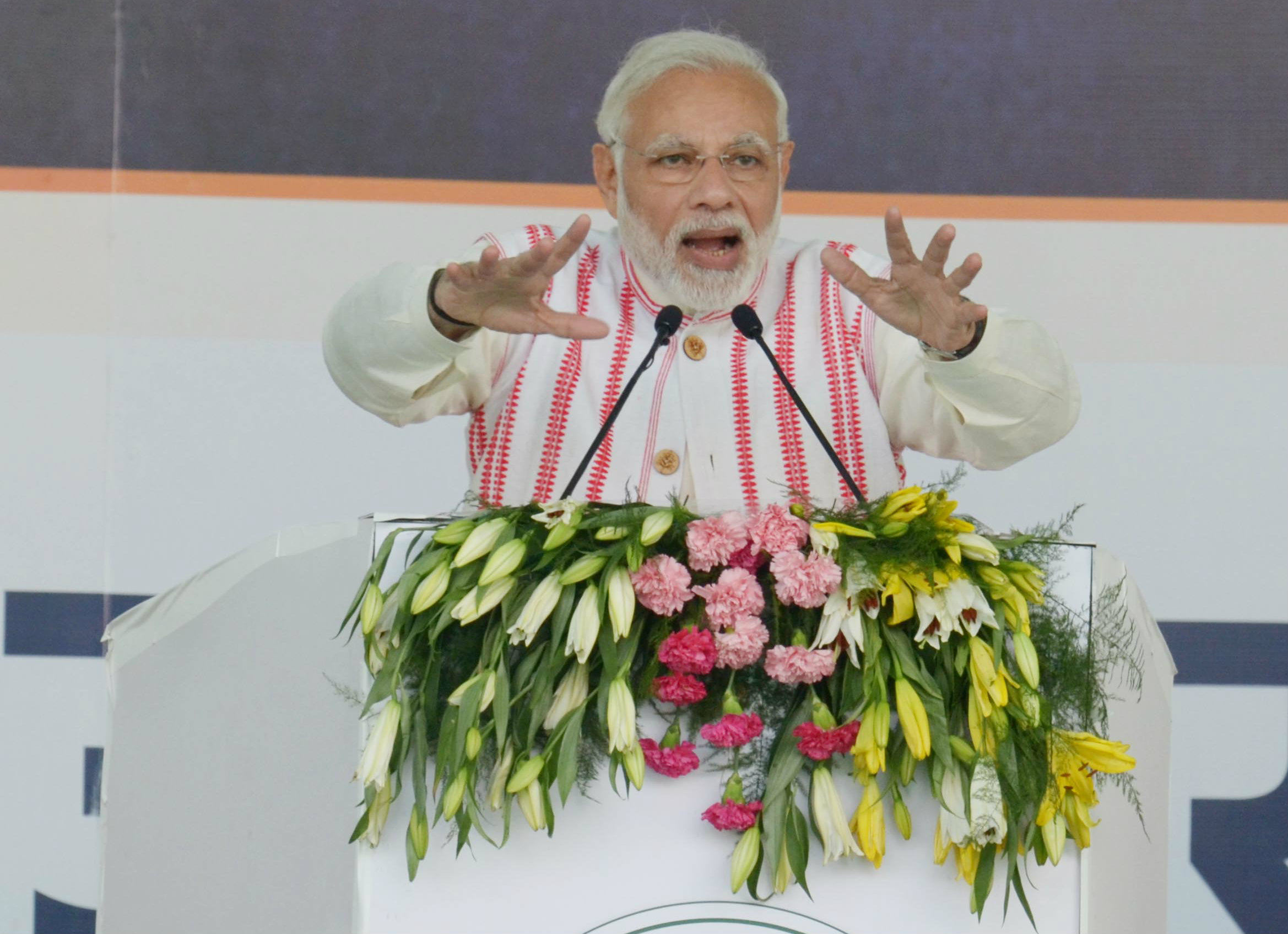 It is not clear why Modi felt foreign education is a liability for an activist.
The Telegraph file picture
---
New Delhi
|
Published 09.11.18, 09:47 PM
|
---
Prime Minister Narendra Modi told election-bound Chhattisgarh on Friday that "urban Maoists live in AC rooms in cities, look clean, build their stature by rubbing shoulders with sensible people; their children study abroad; they move around in good cars; but they sit there and through a remote system, they work to destroy the lives of tribal children".
The Prime Minister did not name any "urban Maoist". When several activists were picked up in two phases earlier this year, government-friendly media had described them as "urban Maoists" or "urban Naxalites". They were arrested in connection with a public meeting held before caste clashes took place in Bhima Koregaon near Pune on January 1.
Do all of them lead "air-conditioned" lives as the Prime Minister has generalised? Did the children of all of them study abroad, although it is not clear why Modi felt foreign education is a liability for an activist?
Brief pen sketches of some of the purported "urban Maoists" follow:
Sudha Bharadwaj (57): Bharadwaj practises in Chhattisgarh High Court and helped set up the Jagdalpur Legal Aid Group, which fought the cases of tribal people incarcerated on the charge of Maoist links until it was evicted from Bastar under alleged State pressure in 2016.
The daughter of economist Krishna Bharadwaj, Sudha was born in the US. She renounced her American citizenship and attained Indian citizenship at 19. She studied mathematics at IIT Kanpur and joined the Chhattisgarh Mukti Morcha, a party backed by miners, in 1986. Her friend and academic Smita Gupta said Bharadwaj's work with the miners led her to study law and she started practising in 2000.
Her daughter Mayshaa, 21, is pursuing a degree through a correspondence course and lives in a flat in Faridabad, near Delhi. Bharadwaj was arrested from the flat last month.
"Mayshaa grew up in a miners' slum in Dalli Rajhara (in Chhattisgarh), and later at Durg's Jamul labour camp in a mud hut. She studied in a government Hindi-medium school. When I visited her once, I was appalled to see her school. Many of our friends were angry with her (Sudha) as she refused our offers to admit Mayshaa" in an English medium residential school, Gupta said.
For Class XII, Mayshaa enrolled herself in the English-medium stream of the National Institute of Open Schooling.
Shoma Sen (60): An associate professor of English at Rashtrasant Tukadoji Maharaj Nagpur University, Sen was suspended after her arrest in June. Her husband Tusharkanti Bhattacharya was arrested last year by Gujarat police in connection with a 2010 case related to Maoist activities and was released on bail.
In the recent past, Sen and Bhattacharya have been involved with Dakshinayan Maharashtra, a forum formed to promote the work of murdered rationalists Govind Pansare, M.M. Kalburgi and Narendra Dabholkar as well as to demand proper investigations into their killings.
A member of an affluent family in Mumbai's Bandra, Sen joined the Vidyarthi Pragati Sanghatana, a far-Left student group, in the 1970s. She moved to Nagpur after earning an MA from Elphinstone College. In Nagpur, she organised Dalit women against domestic violence.
Her daughter Koel Sen, 31, is a filmmaker who also teaches at Whistling Woods International communication institute. She studied at the Film and Television Institute of India. In 2016, she went to Paris on a scholarship to study documentary cinema at La Fémis, Institut des hautes études cinématographiques.
Varavara Rao (78): A Telugu literary giant, Rao, along with balladeer Gaddar, are the most recognised voices of the revolutionary Left tradition in Andhra Pradesh and Telangana.
Rao was in and out of jail in the 1970s and 1980s and was a Maoist emissary for the failed talks with the government between 2001 and 2005. Rao was arrested, only to have his conviction overturned by a court in 2006. His latest arrest was in August.
He was a professor of Telugu at Warangal's Chanda Kanthaiah Memorial Arts and Science College.
His son-in-law and Hyderabad-based journalist K.V. Kurmanath said Rao has three daughters: Sahaja, 52, Anala, 49, and Pavana, 44. All studied in the Telugu-medium section of Fatima Girls High School, run by a Christian charity, and later at Warangal's Kakatiya University.
Kurmanath said: "Sahaja dropped out of college at 19 as her father's job was in jeopardy because of court cases. She did a course in optometry and is now a paramedical optometrist in a government hospital. She has an MA in Telugu via correspondence from Bangalore University.
"My wife (Anala) did her MA in political science from Kakatiya University. Pavana did her MA in English from Hyderabad's Osmania University and teaches in a private college here."
He added: "Only Pavana had gone abroad once with her husband on a academic trip. The others have mostly been only in Telangana. My wife doesn't even have a passport."
Vernon Gonsalves (61): He went to work for Siemens after topping his MCom. Gonsalves quit to teach in colleges in Mumbai University. During this phase, he worked in slums and with trade unions. He and his wife Susan Abraham unionised unorganised-sector workers in Vidarbha.
He was an undertrial from 2007 to 2013 but was acquitted in all 20-odd cases. Gonsalves was arrested again in August.
His 24-year-old son Sagar Abraham-Gonsalves studied economics at St. Xavier's College in Mumbai and now works with the Kaivalya Education Foundation, a Gandhian NGO working with primary schools in rural Rajasthan.
Abraham said the family's assets are a single-bedroom flat in Mumbai and a two-wheeler.