UP pollution directive to districts
All construction activities remain closed in the National Capital Region districts from November 1 to 10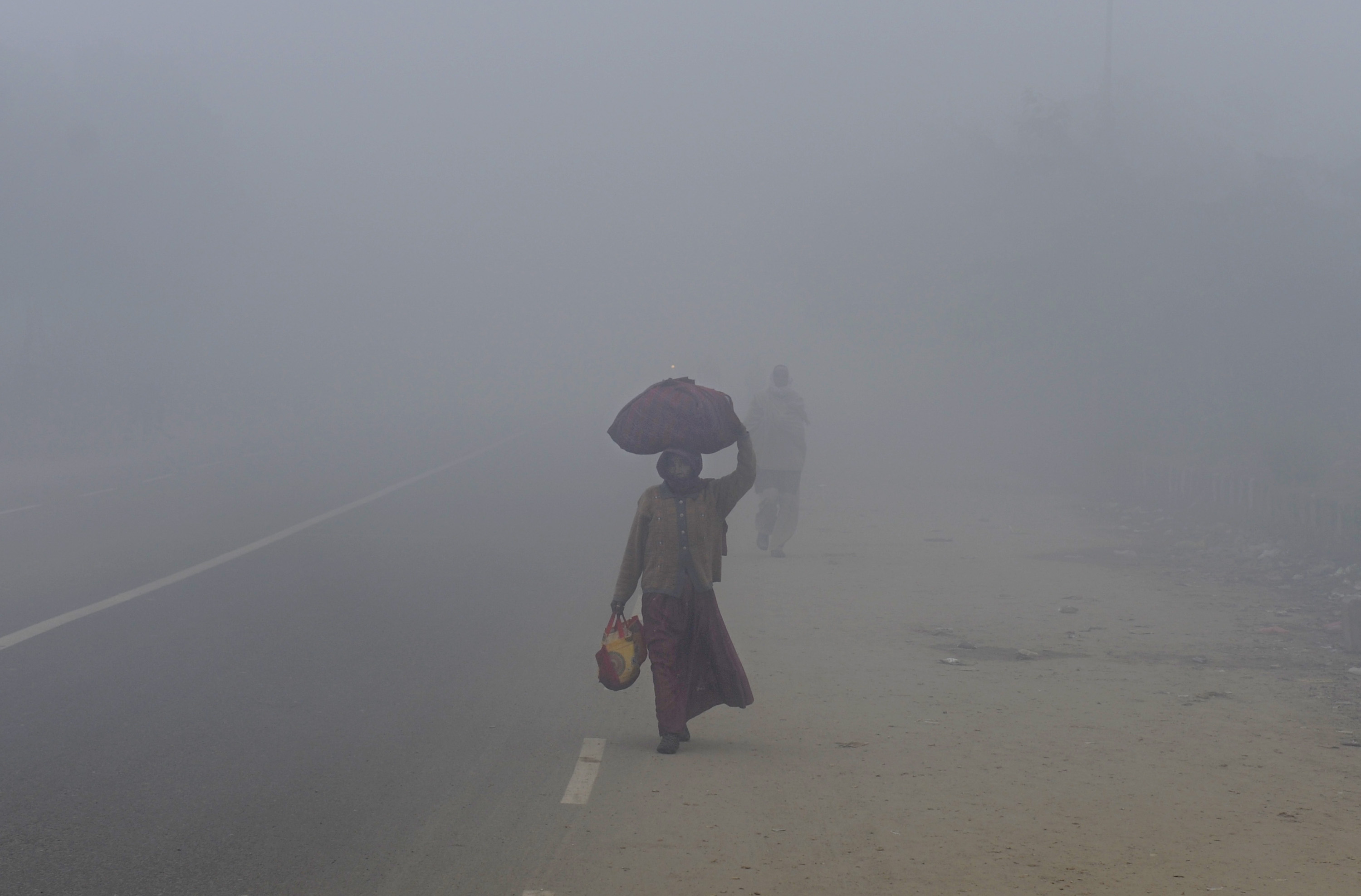 The government has also asked the districts to raise awareness among the public for the need to minimise their exposure to pollution
The Telegraph file picture
---
Noida
|
Published 01.11.18, 08:18 AM
|
---
The Uttar Pradesh government has asked the state's western districts, in and around the National Capital Region, to suspend all construction activities between November 1 and 10 and shut for a week industries using coal and biomass fuel to check pollution.
It has also asked them to ensure strict compliance to other Environment Pollution Control Authority (EPCA) guidelines.
"All authorities are requested to bear in mind the seriousness of the issue and ensure strict implementation of the orders," Anup Chandra Pandey, the chief secretary to the UP government, said in a letter to the divisional commissioners of Meerut and Saharanpur on Wednesday.
A copy of the letter was sent to the district magistrates of Gautam Buddh Nagar, Ghaziabad, Hapur, Meerut, Baghpat, Muzaffarnagar, Bulandshahr and Shamli.
All construction activities involving excavation, civil construction (excluding internal finishing/work where no construction material is used) will remain closed in NCR districts from November 1 to 10, the letter stated.
Al stone crushers, hot mix plants generating dust pollution will remain closed in the districts during the period, it said.
The national capital's air quality was on the brink of turning severe on Thursday due to stubble-burning in the adjoining regions and unfavourable meteorological conditions, authorities said.
The overall air quality index of Delhi was recorded at 392, which falls in the 'very poor' category and is just eight points from turning severe.
The UP government letter said that all industries using coal and biomass fuel (excluding thermal and waste to energy plants) should remain closed in the NCR districts from November 4 to November 10. However, the industries using natural gas as fuel can continue to operate, it stated.
The government has also directed the transport departments and traffic police in these districts to intensify checking of polluting vehicles and control traffic congestion in Delhi and other NCR districts during the period.
"There should be no tolerance for visibly polluting vehicles. This will require stringent monitoring and on-spot fines," it said.
It has sought intensification of patrol at all times, including in the night, in industrial areas and other 'hot spots' in cities so that there is complete control on waste burning as well as industrial emissions.
"The EPCA has already brought to your attention that it has found cases of waste burning and industrial emissions, which is a gross violation of GRAP (Graded Responsibility Action Plan) conditions," it added.
The government has also asked the districts to raise awareness among the public for the need to minimise their exposure to pollution and also advise people to reduce their travel using private vehicles as much as possible.
It has also asked local administrations to publish list of penalties that have been imposed and actions taken against people or industries found polluting.
"This information will provide deterrence and help improve enforcement," the letter stated.