CUET will not provide level playing field: experts
Undergraduate admission test triggers coaching rush
Sudha Acharya, chairperson of the National Progressive School Conference, said CUET had become new high-stakes exam instead of the board exams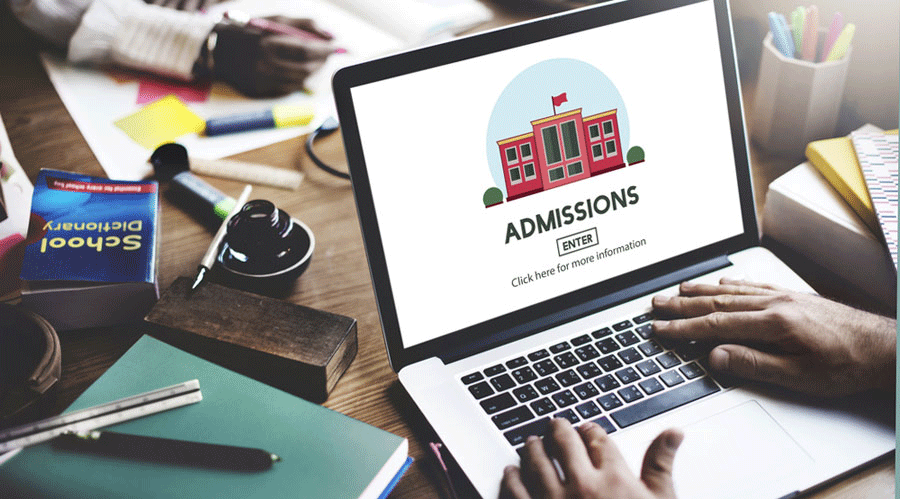 Representational image.
Shutterstock
---
New Delhi
|
Published 05.04.22, 03:34 AM
|
---
Schools have been flooded with requests from students and parents seeking permission to skip classes to attend private coaching to prepare for the new undergraduate admission exam, within days of the Common University Entrance Test (CUET) being unveiled.
Several schools have also been approached by private coaching centres, already armed with model questions, wanting to provide specialised classes and practice sessions to the students inside the schools. The CUET is to be held in July.
Sudha Acharya, chairperson of the National Progressive School Conference (NPSC), an organisation of private schools, said the CUET had become the new high-stakes exam instead of the board exams. As a result, students are increasingly taking interest in private coaching and seeking permission to remain absent from school, said Acharya, also the principal of ITL Public School in New Delhi.
"The parents of many Class XII students have written to us requesting permission for their wards to remain absent from school so that they can attend coaching for the CUET. We have not given permission. But this shows the anxiety among parents and students after the CUET has been announced," Acharya said.
She said private coaching centres were also approaching schools with offers of specialised courses and practice sessions to ensure high scores in the CUET, announced last month.
The coaching centres, entrenched players that already offer tutorials for competitive exams, are holding "orientation programme" to sensitise students about the purported need to seek private tuitions for the CUCET.
"I understand some coaching centres are also providing model questions. It seems the coaching centres knew beforehand that the CUET would be rolled out this year and had prepared question banks in advance," Acharya said.
The University Grants Commission (UGC) has announced that the questions to be framed for the CUET would be from the Class XII syllabus of the National Council of Education Research and Training (NCERT). The CBSE and some state boards follow the NCERT syllabus. The Council For The Indian School Certificate Examinations (CISCE), which conducts the ICSE and ISC, and around half of the state boards have their own syllabus.
Acharya said students of the CISCE and the state boards that do not follow NCERT books and syllabus would be at a disadvantage in the CUET. She felt that the students of these boards would be tempted to take private coaching.
Girl students from poor and marginalised sections will be affected even more as their parents were unlikely to send them for private coaching, Acharya said.
Abha Dev Habib, an associate professor at Miranda House College, said many science students already skip classes to attend coaching for competitive exams to study engineering or medicine and this trend would now spread to the humanities stream too.
"The argument that the CUET will reduce stress and provide a level playing field is a misnomer. The poor and rural students will be more disadvantaged than before because they have minimal or nil access to coaching. At least they were scoring well in board exams, which assess their learning abilities. But the multiple choice questions in the CUET will only help those who are better coached," Habib said.
The matter was raised in the Lok Sabha on Monday when BJP MP Sanjay Kaka Patil wanted to know "whether it is reasonable to ask children coming from different and low socio-economic background to sit together and write centrally set papers after studying state syllabus to compete with CBSE syllabus".
In a written reply, minister of state for education Subhas Sarkar said the CUET would provide a level playing field to all students but did not touch upon the disparity in syllabus.
"The CUET for UG programme is to assess the students of different boards at the same level, giving them equal opportunity. Students may apply to more than one universities as per their choice with one application form thereby reducing financial burden and increasing access. They can appear in the test in 13 languages over hundreds of examination centres for admission.The syllabus for undergraduate level is based on the understanding of subject at class XII level, irrespective of affiliations to any board like CBSE, making a desirable change for the students of low socio- economic background," Sarkar's written reply says.