Tricolour in hand, Kargil protests making Leh HQ of new division
Kargil Autonomous Hill Development Council chairperson said more than 10,000 people participated in the 2km march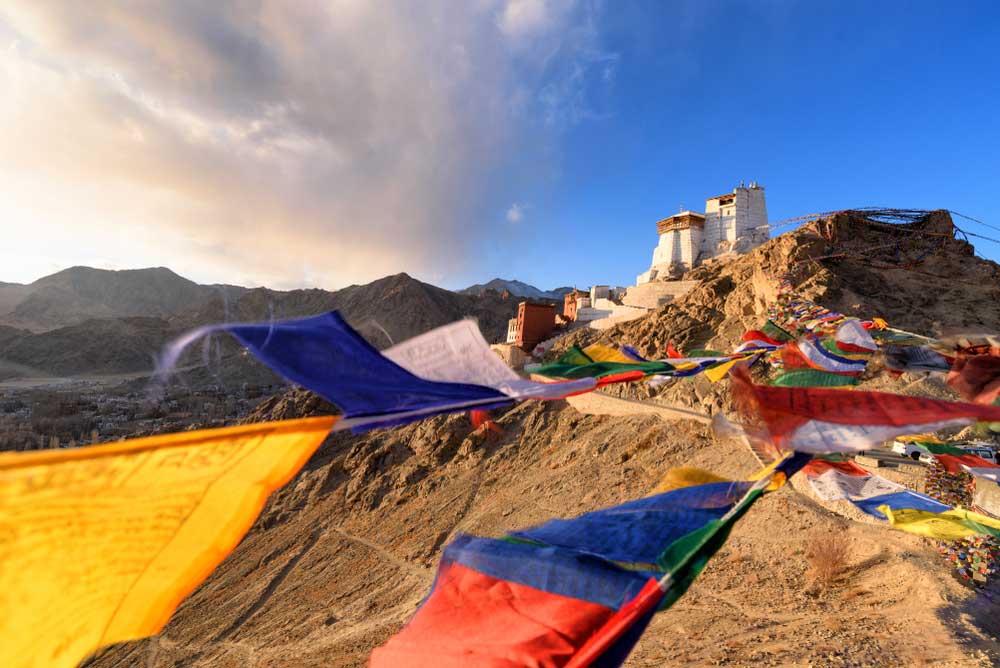 ---
|
Srinagar
|
Published 10.02.19, 09:29 PM
---
Kargil erupted in protest on Sunday against Leh being made the permanent headquarters of the newly created Ladakh division, the move threatening to unravel the newfound Muslim-Buddhist unity in the cold desert.
Governor Satya Pal Malik's administration had on Friday triggered controversy by separating Ladakh from the Kashmir division and granting it the status of the state's third division, after Kashmir and Jammu.
Muslim-majority Kargil fears that the decision to make Buddhist-majority Leh the seat of governance for the new division would give the better-off Buddhists the upper hand in administration. Ladakh is made up of the Kargil and Leh districts.
Kargil had been bitterly opposed to divisional status for Ladakh in the past. But the two districts sorted out their differences last year with their autonomous councils passing resolutions in favour of a Ladakh division, with the proviso that Leh and Kargil serve as the headquarters by rotation.
Kargil continues to oppose the Buddhist demand for Union territory status for Ladakh.
Since the state is under President's rule, the governor is entitled to take key decisions but many in the state believe that such important matters should be left to an elected government.
Malik's decision seems to have come at the behest of the Narendra Modi government, which is keen to retain the Ladakh parliamentary seat where the BJP faces strong anti-incumbency sentiments.
Thousands marched towards the district commissioner's office in Kargil town on Sunday and handed over a memorandum seeking divisional offices in both Leh and Kargil by rotation.
Cutting across party lines, the speakers threatened a civil disobedience movement. The protesters carried a Tricolour to signal they were law-abiding citizens.
Kargil Autonomous Hill Development Council chairperson Feroz Ahmad Khan said that more than 10,000 people participated in the 2km march, which took place in biting cold.
"There will be a shutdown in Kargil tomorrow (Monday)," Khan told The Telegraph. He said all political, social and religious organisations in Kargil participated in the protest, which remained peaceful.
"This order has for the first time united all the stakeholders in Kargil," local politician Nasir Ahmad Munshi told the gathering.
Muslims enjoy a slender majority in the Ladakh division. The 2011 census put Ladakh's population at 2.73 lakh, including 1.26 lakh Muslims, 1.07 lakh Buddhists and 0.36 lakh Hindus, mostly soldiers and their families from other states.
The creation of a new division has ignited tensions also in Jammu, where leaders of the Muslim-majority Chenab valley and Pir Panchal regions are demanding that these areas be given the status of separate divisions.
On Sunday, the People's Democratic Party led a protest in the Kishtwar district of Chenab valley to press for divisional status.
"A protest will also be staged in Jammu tomorrow," Khan said.